TRAINING PRESTIGE BEAUTY SPECIALIST IN HCMC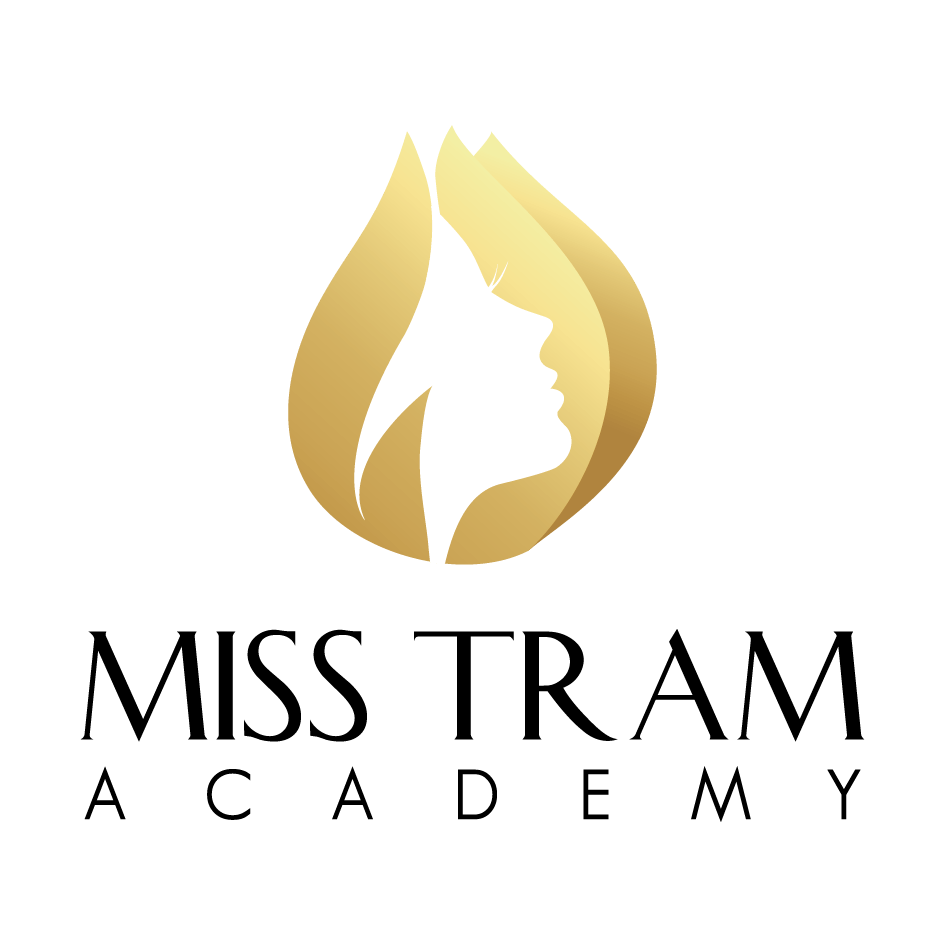 Today, the cosmetic industry is thriving with the introduction of many modern beauty techniques and methods. Beauty cosmetology is a common name for many fields, which include: makeup, Spa - skin care, treatment of skin problems (acne, freckle scars, tattoo removal, ..), spray cosmetic tattoo (tattoo, spray, sculpture, ...).
Because beauty is not a temporary trend, it always goes hand in hand in any era and is an essential need of all genders, so this profession needs a large force of highly skilled technicians to meet the needs of the future. meet social needs. If you master these skills, you can confidently develop yourself, seize attractive career opportunities, and build a good life your way.
"One job for nine is better than nine jobs"
And to energize and support young people or anyone who wants to develop themselves with a career in cosmetology - beauty, Miss Tram ACADEMY Academy introduces attractive study programs, in line with modern trends.
Directly teaching classes are experts and reputable lecturers in the profession, especially with the teaching participation of Grand Master Dong Bao Tram with more than 17 years of experience in training and operating Miss Tram Natural Beauty Center.
With knowledge, dedication and love for the profession, Miss Tram experts will help students build a solid foundation and develop their careers with natural beauty techniques and professional aesthetics.
Not only that, the courses at Miss Tram also impart to students a lot of practical experience in the profession that may not be learned in any center or school. This will become a baggage, lift your future, help you confidently give good things to life.
WHAT DO STUDENTS WILL LEARN AT MISS TRAM ACADEMY - MISSTRAM ACADEMY?
Miss Tram ACADEMY regularly opens courses on skin care, beauty and beauty such as:
+ Proficient in embroidery techniques, eyebrow sculpture (3D - 9D) according to the most advanced technology in Europe.
+ Learn eyebrow cosmetic technologies such as Microblading & Sandy, Ombre 3D eyebrow powder, Korean powder eyebrow spray, ..
+ How to edit the shape, the old embroidery eyebrow thread into a new sculptural eyebrow.
+ The way to restore eyebrows has been done but failed.
+ Use the European standard eyebrow measure golden ratio.
+ How to evaluate the shape of the eyebrows, the eyebrows are suitable for the proportions of the face.
+ How to mix ink colors according to the standard formula, helping you to last long.
+ Understand how to fix common errors in the process of performing eyebrow aesthetics.
+ Mastering lip spray techniques such as Full Lips (Aqua Lips), Ombre Lips, Queen Lips, Collagen lip spray, glossy silk spray, crystal spray, ...
+ Mastering the basic to advanced lip treatment process.
+ How to perfectly handle cases of damaged lips, opaque color, lips with holes, lips printed with borders, damaged lips, etc. into new lips with beautiful smooth color.
+ Standard ink color mixing, suitable for each lip condition to help lips color perfectly.
+ Know the secret to correcting the lip contour, reshaping the lip shape to create the most beautiful and harmonious lips.
+ Grasp modern makeup trends.
+ Makeup techniques are suitable for each face, each age, and different topics such as going to work, going to a party, walking on the street, bride, etc.
+ The secret of color matching in makeup, skin recognition, eyebrow drawing, ...
+ Mastering the technology of 3D angel silk eyelash extensions, black rose eyelash extensions are natural and seductive.
+ Proficient in classic eyeliner spraying techniques, eyeliner shading, eyeliner magic make up, ... and spraying/sculpting techniques for natural eyelids, water eyelids, fishtail eyelids, phoenix eyelids, eyelids deer,…
+ The most professional and accurate micro-touch eyelid sculpting operation.
+ Good handling of error cases during implementation.
4. Treatment of acne, pitted scars 100% thoroughly
+ Know how to recognize each different type of acne (blackheads, pustules, cystic acne, acne hidden under the skin, hormonal acne, ...) with their characteristics and harmful effects.
+ Proficient in the skills of examining and removing acne in accordance with medical standards.
+ Mastering the skill of Anesthesia and micro-shock Fractional CO2 laser.
+ Analyze the causes and offer treatments for acne, melasma, freckles, aging ...
+ Know the techniques of intensive exfoliation, how to massage toxins to help rejuvenate the skin.
+ Know how to use modern skin care machines such as dermatoscopes, lifting machines, electrophoresis machines, etc.
Each program and course at Miss Tram is carefully compiled, the curriculum focuses on practical skills with more than 80% of the time observing and performing manipulations on real samples.
Each learning topic not only teaches the principle of implementation, but also all ancillary factors such as in-depth knowledge of technology, how to use equipment and machinery, how to mix ink colors (for inkjet embroidery). eyebrows - lips), how to evaluate the customer's condition and the results after completion, etc. are fully communicated.
In addition, students are also trained in crisis-solving skills with customers, sharing professional know-how that make a difference, and especially aesthetic views from different angles so that they can self-regulate. Belief creates results most beautiful - natural - most harmonious.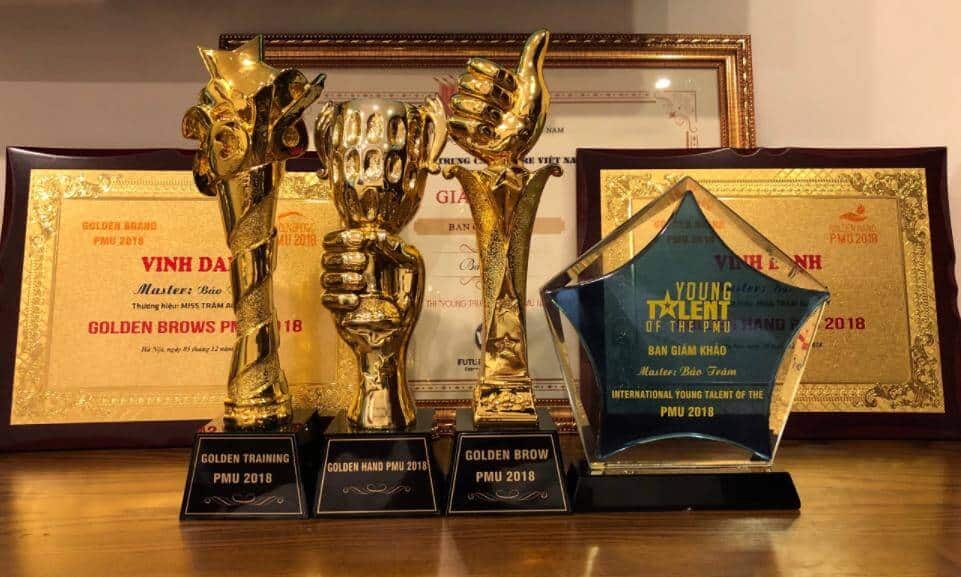 WHY HAVE THOUSANDS OF STUDENTS CONFIDENTIAL TO CHOOSE THE ACADEMY OF ACADEMY MISSTRAM – ISSTRAM ACADEMY?
Participating in training classes at Miss Tram, students will receive many attractive opportunities:
+ Very preferential tuition fees.

+ Full set of machines and tools during the course.

+ Be guided to practice on real people (sponsor free practice model).

+ Exam for vocational certificate by The Vietnam National General Administration of Vocational Training is valid for life nationwide.

+ Associate & certificate support with Legal training center in USA, Australia.

+ Teaching with textbooks in 3 languages ​​(at the request of students): Vietnamese, English, Chinese.

+ There are classes on demand: for students preparing to leave the country, needing to open a shop urgently, overseas Vietnamese returning home, group study, tutoring, online learning, studying for degrees - certificates, etc.

+ Give away many attractive free classes for students when registering for the full course of eyebrow and lip aesthetics.
Special:
Miss Tram commits output, 100% professional students.
Chance to receive scholarships up to 30 million VND and high paying jobs at Miss Tram.
After graduating from beauty courses at Miss Tram ACADEMY, you can apply to major beauty salons and spas nationwide, even build your own establishment with the most confidence and confidence. .
"If you love cosmetology but don't know where to start and where to study, don't hesitate to contact Miss Tram. Experts will listen to your aspirations, give you dedicated advice to promote your passion and conquer your career dreams."
Miss Tram ACADEMY
Hotline: 1900 7018
Mobile: 0909.783.289 -093.718.6060 Feet