03 Important Notes When Spraying Lips For Online Students.
In order for the lips to have a beautiful standard color, a satisfactory lip shape, without any complications... are the results that every KTV wants. So for the lip spray technique in the Online course to go smoothly, the students cannot "ignore" the tips that Miss Tram Academy suggests below!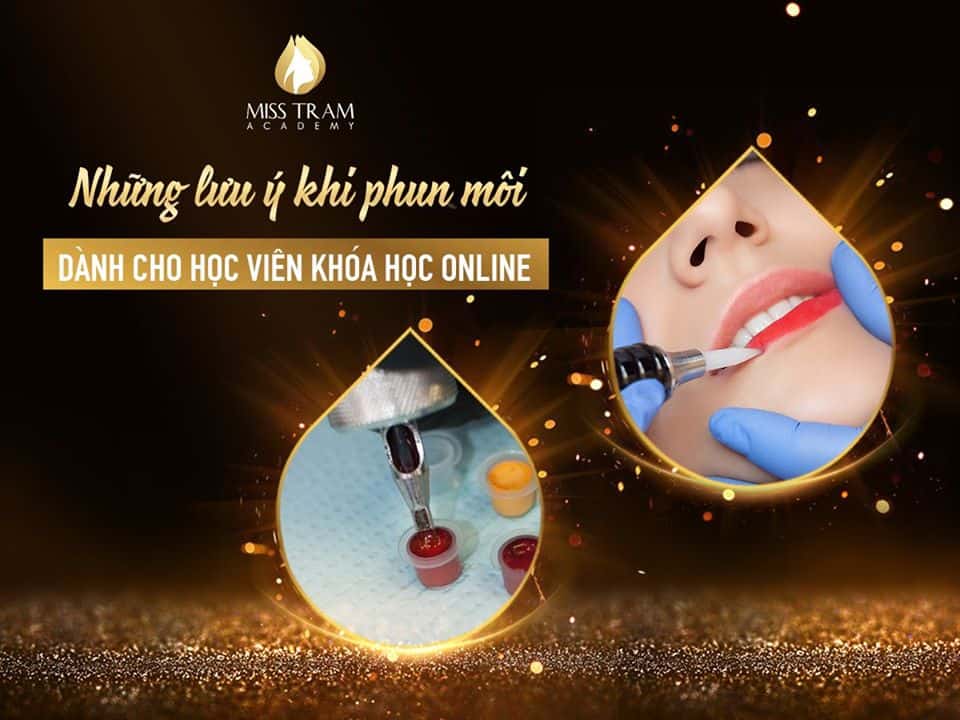 1. Draw lip lines before tattooing:
Draw a frame according to the scale of 2cmx5cm, outline the lip border

Draw a curved contour around the arc

Draw the corner of the upper - lower lip
2. Assemble standard lip sprayer:
Carefully reading the user manual that comes with the machine will help you understand how to operate, use and maintain the machine well.

Check that each set of machines really fits together, avoiding the situation of loose needle pins, when sprayed out of the machine.

For the charged ones, it is necessary to ensure that the power source is sufficient for their tattooing process.

Warm up before learning to check if the machine runs smoothly.
3. Lip spray technique
- Shaping lips viền: Identify cases for appropriate treatment (2 wings of uneven lips, thin lips, thick lips, too dark lips.)
- Nozzle angle độ: steady holding position, needle tip perpendicular to the skin surface
- Impact force of the injector: maintain a steady hand, do not go too fast, it will give pale or no color results
– Depth of needle:
When wearing lip lines: insert needle 1 deep into the skin about 0.3-0.4mm
When walking on the inside of the lips: Insert needle 1 into the skin 0.3mm from the center of the lips to the corner of the lips.
With these knowledge in mind, each student will always complete their online lesson well! If you still have questions or concerns about the course, do not hesitate to message Miss Tram for answers!
Refer: How To Spray Lips Without Swelling