Lying in Your Heart Vitamins Good for Skin
The customer's skin in addition to using beauty treatments also needs additional ingredients types of vitamins A, C, E... to always keep a radiant youthful look. Let's Miss Tram Academy "lying in bed" types Good vitamins for the following skin!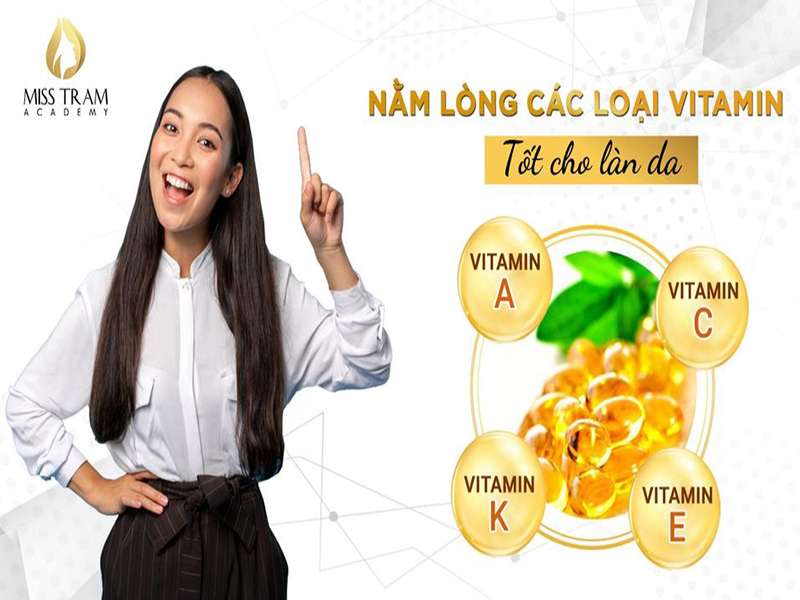 Vitamin A
Vitamin A is the first name mentioned by Miss Tram because of its extremely "miracle" use. Vitamin A works to treat acne, fade dark spots and "clean up" wrinkles too.
Vitamin C
If you want to have bright white skin, you can't ignore Vitamin C. With the use of rejuvenating skin, regenerating skin, giving customers shiny skin.
Vitamin E
Thank goodness Vitamin E is here! Don't worry about dark skin, aging because Vitamin E will help you "fly" it immediately. Regularly use Vitamin E mask to have a smooth skin.
vitamin K
Dark circles, scarred skin already have Vitamin K. Many spas have successfully applied the use of Vitamin K to regenerate youthful skin.
If you want to have beautiful radiant skin, it is indispensable for the presence of the above vitamins. KTVs, please absorb this useful knowledge to apply beauty to customers!
If you see the above information Miss Tram VietNam Please share usefully SHARE or SAVE immediately to use when needed. Miss Tram VietNam It will also be very happy to receive more feedback, experiences or questions that need to be answered that people send!
Please contact us immediately Miss Tram VietNam by number 1900 7018 for more advice on details of courses and study paths as well as to see if you are suitable for this profession or not!
See more articles in this category Question and Answer of Miss Tram VietNam!