|Share| Revealing How to Apply Eyebrow Powder Ombre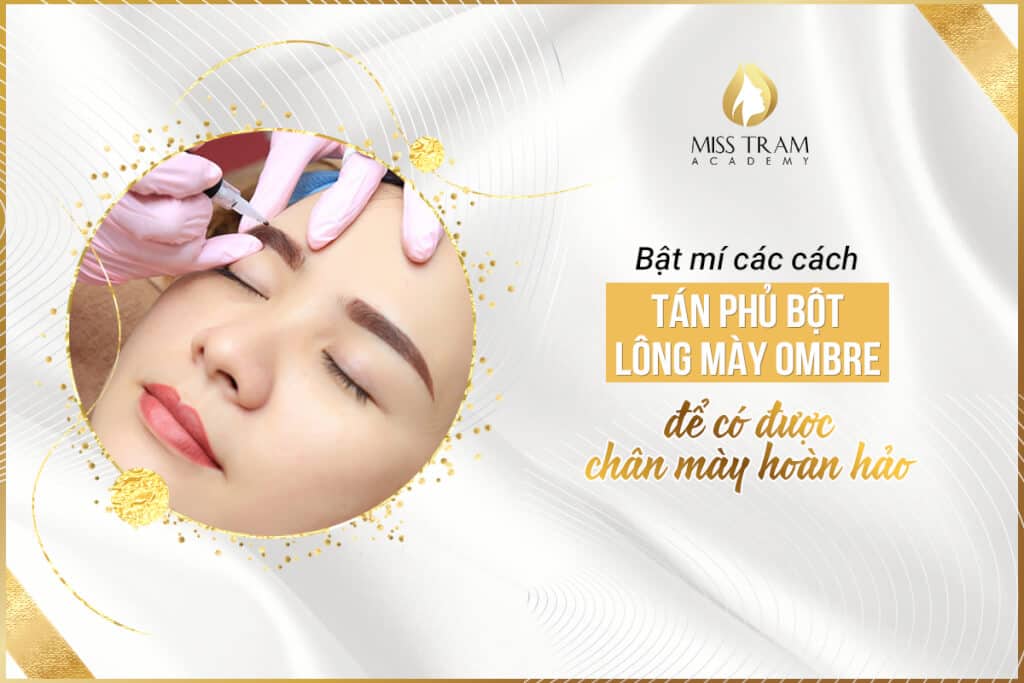 Ombre eyebrow spray is inspired by the art of color mixing in the design industry with the transition of tones from light to dark so that it is natural and harmonious.
To get the perfect Ombre eyebrows, Miss Tram Academy does not hesitate to "reveal" to the students and KTV the secret of powder coating for this eyebrow method:
Method 1: KTV mixes powder with water level and sprays normally, followed by color incubation massage for 15 minutes.

Method 2: Spray the water level about 80%, then add the powder to mix well and then spray again. Finally, will massage color incubation for 15 minutes.

Method 3: Mix the eyebrow powder with water to make ink and spray normally, then rub the powder on the eyebrows and incubate the color for 10-15 minutes.
Ombre eyebrow powder coating is a new and very popular beauty trend today, there are not many facilities that can afford this method. Therefore, when studying at Miss Tram Academy, students will confidently grasp the latest techniques, helping the process of applying for a job or opening a salon achieve high results.
Any other students have questions about this technique? Please send it to Miss Tram Academy right away to be answered by experienced instructors!
For more information, the popular courses (depending on your interests) to get started with the beauty industry are:
Please contact Miss Tram immediately for more advice on the study path as well as to see if you are suitable for this profession or not!