Formula from A- Z HELP YOU BE A GOOD SPA MANAGER – SUCCESS
A good Spa Manager is not only stable IN but also to be strong OUTSIDE, so have you reached that "realm"? Together Miss Tram Academy Refer to the following super cool tips to become a successful Spa Manager!
Spa Management Skills Needed to Know:
Skin care knowledge/technique/skills.

Knowledge of nutrition.

Knowledge of cosmetics, medicinal herbs, Spa equipment.

Knowledge of human resource management, Spa business development.
In order for the Spa to operate smoothly, the Manager needs to perform the following Work Items:
Employee manager
The manager is the person who leads, orients, assigns work as well as authorizes each employee appropriately. However, it is necessary to observe the implementation process to have timely suggestions, reminders and encouragements.

Promote teamwork spirit, ensure assigned tasks are done correctly in set time.

Proposing more appropriate policies for employees, creating an environment of solidarity and long-term attachment.

Strictly manage issues of style, time, uniform, Spa culture.

Coordinate with HR, customer care department to recruit, rotate, replace, interview for positions.
Skills training
Organize training sessions to ensure staff meet the Spa's operating standards in terms of: quality of advice, quality of workmanship, working attitude, customer care skills...

Regularly train new employees and periodically check and test old employees.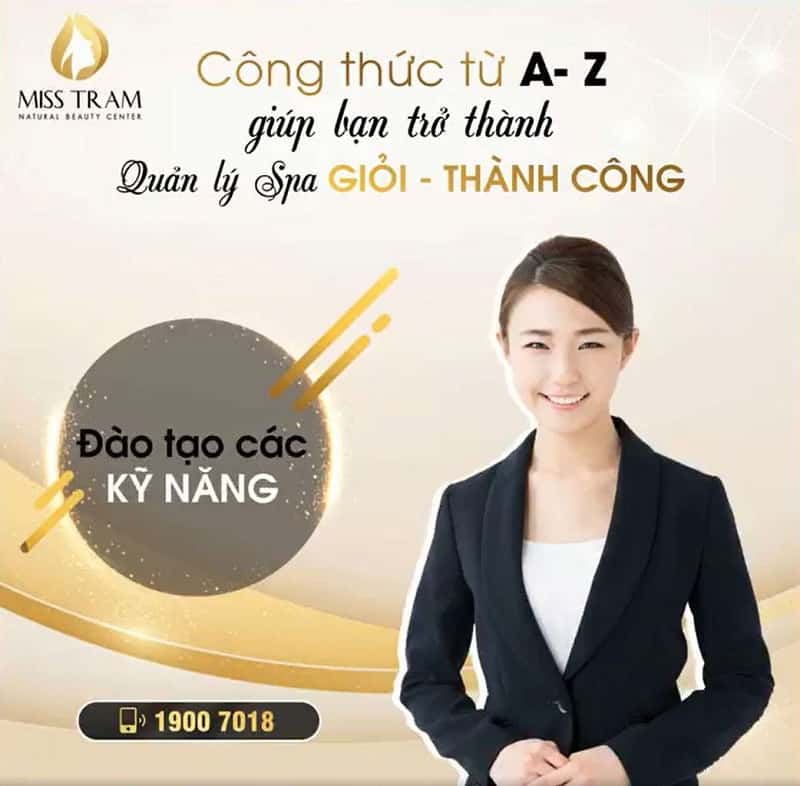 Perform administrative work/find customers
To inventory, supervise and maintain a sufficient quantity of goods, specialized machinery, equipment, and stationery in the Spa; Suggest to add more when out of stock.

When taking goods out of the warehouse, it is necessary to be present to supervise and solve arising problems.

Always looking for and expanding relationships to have more potential customers coming to Spa.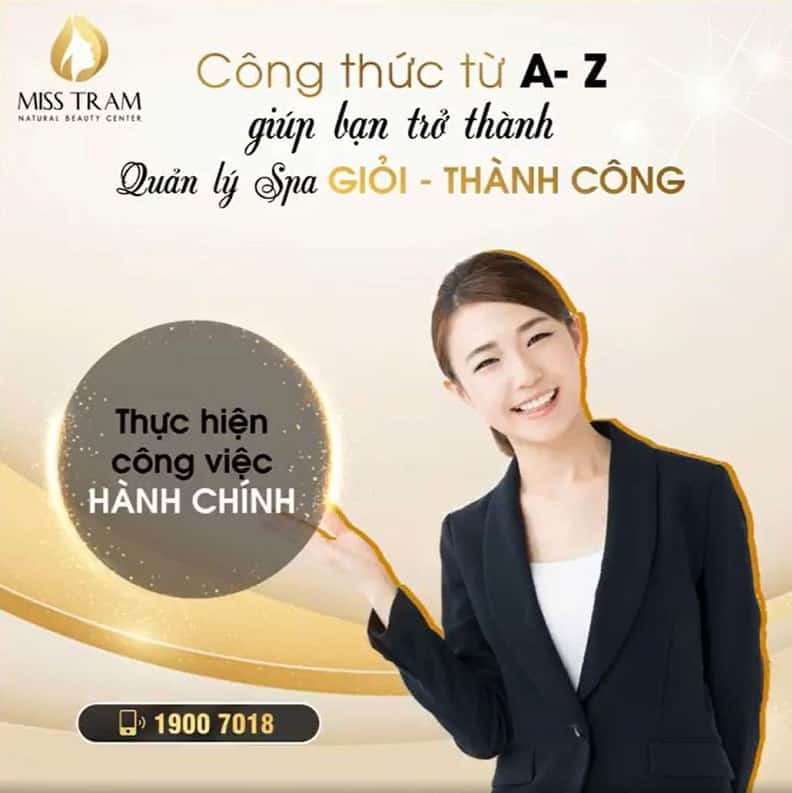 Spa cleaning and maintenance
Division of cleaning duties to ensure that the Spa is always clean and meets the set standards.

Equipment and machinery are checked regularly to detect errors early for timely repair.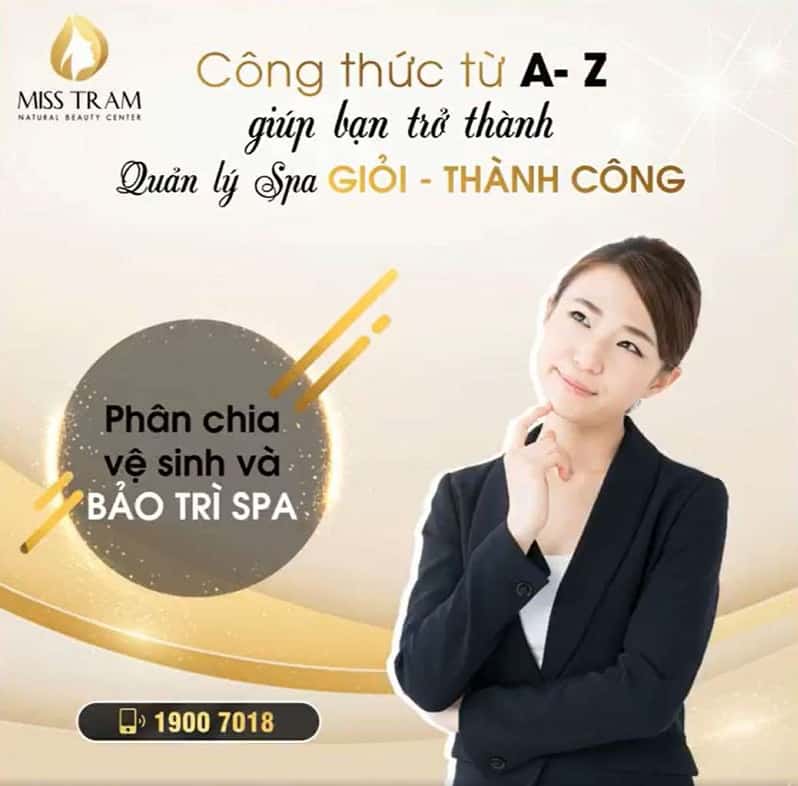 Report to the Board of Directors
Prepare revenue and expenditure reports, customer list reports, working personnel lists, etc. every week for the Board of Directors. In addition, propose and advise ideas to improve the operation and quality of Spa services.

To become a good Spa Manager is not easy but it will not be difficult if you are really serious, study, learn and dedicate yourself to your work.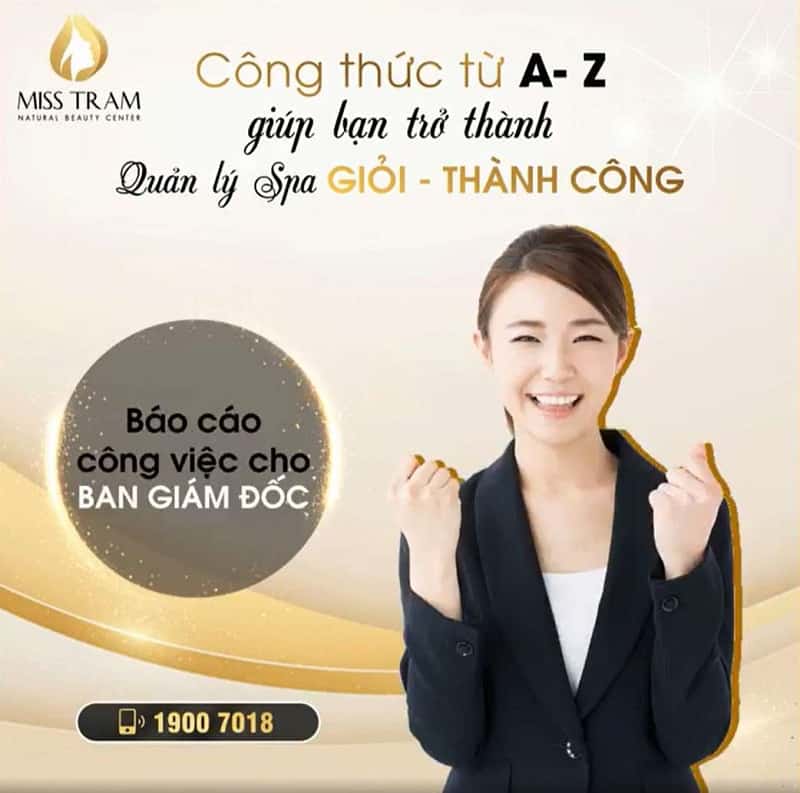 Good luck with your position as Spa Manager!
If you see the above information Miss Tram VietNam Please share usefully SHARE or SAVE immediately to use when needed. Miss Tram VietNam It will also be very happy to receive more feedback, experiences or questions that need to be answered that people send!
Please contact us immediately Miss Tram VietNam by number 1900 7018 for more advice on details of courses and study paths as well as to see if you are suitable for this profession or not!
See more articles in this category Question and Answer of Miss Tram VietNam!