Acne is a skin disease, and all of us have experienced at least a few times of acne and a few times of self-squeezing acne. Although squeezing acne is not a good habit, but with pimples that are too big or hard to come off, squeezing is the most appropriate measure in this case. Today's post, Miss Tram Academy Please share about the secret to reducing swelling after squeezing acne from nature.
The Secret To Reducing Swelling After Squeezing Acne From Nature
1. Identify the types of acne that can and cannot be squeezed
Before squeeze acne, the first thing that you need to do is check to see if the acne you want to squeeze is what kind of acne, is it the type of acne that should be squeezed, is it ripe or not, is it visible?
Specifically, the types of acne that you should and should not squeeze include:
Acne should not be squeezed This is a type of acne that is still swollen, red and painful like:
Wrapped acne: Acne has many inflammatory foci, containing pus, swelling and pain, no acne.
Clustered acne: Acne appears white pulp, large and painful pustules, acne with discharge or very foul pus.
Malignant acne: This acne appears suddenly, swollen, inflamed, large in size and very painful, may be accompanied by a mild fever, this type of acne is easy to ulcerate and leave scars when it heals.
Acne: Acne usually grows in clusters around the eyes, under the eyebrows, on the eyelids... with white or opaque yellow color with a diameter of 1-2mm. This acne is often hard and deep, so it cannot be squeezed but must be treated by medical methods.
These are dangerous types of acne that can cause severe inflammation of the skin, leave concave scars and even cause acne to break out on a large scale if arbitrarily squeezed. With these types of acne, you need to ask for the support of a specialist or a dermatologist to get the acne core properly.
+ Note: What's Included in the Tattoo Spray Tool?
Acne is squeezed Acne is a mature, separate growth, small size and dry, black and raised acne, no pain to touch. That proves the acne is old and safe for squeezing. How to identify ripe acne:
Whiteheads , and blackhead: These acne usually do not contain fluid and pus, dry acne, so the risk of infection will be lower.
Pustules: If the acne is no longer hot, red, swollen and hard, it does not cause pain to touch.
Although these types of acne are ripe and can be squeezed, the risk of causing inflammation is low, but improperly squeezing can still cause skin infections.
2. Correct method of squeezing acne
Once you have determined that the acne has grown and grown, we can completely squeeze them to make the skin healing process happen faster. Steps to squeeze acne correctly:
Step 1: Wash your face thoroughly.
To prevent bacteria from your hands from spreading to your face and causing an infection, before squeezing pimples, you need to wash your hands with antibacterial soap.
After that, wash your face with a cleanser and warm water to remove sebum, bacteria and dirt on the skin, helping to unclog pores.
Step 2: Clean squeegee tools.
Clean acne tools such as squeezing sticks, tweezers with 90 degrees of alcohol or boiling in boiling water to disinfect, ensuring safety when in contact with the skin.
Step 3: Facial steaming.
Steam has the effect of dilating the pores to help push the bacteria and dirt in the pores, including acne, out under the action of steam. You can steam your face with hot water or add a few drops of natural essential oils to help relax your mind.
Step 4: Squeeze acne: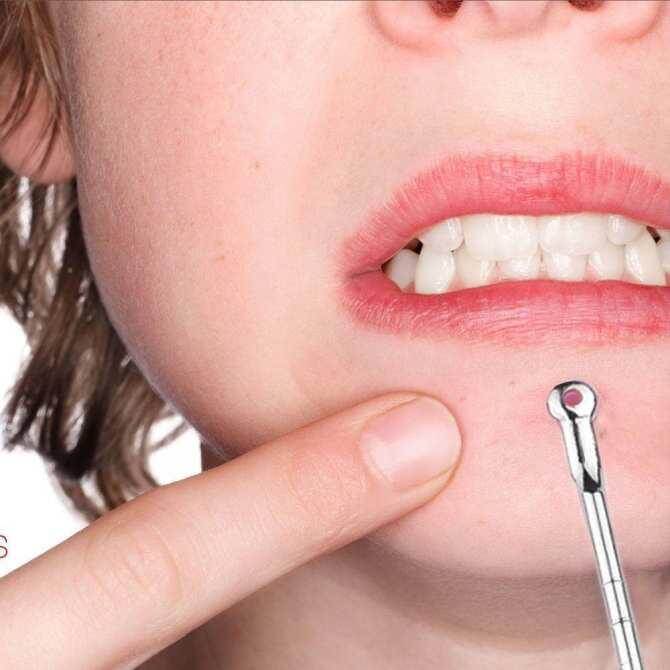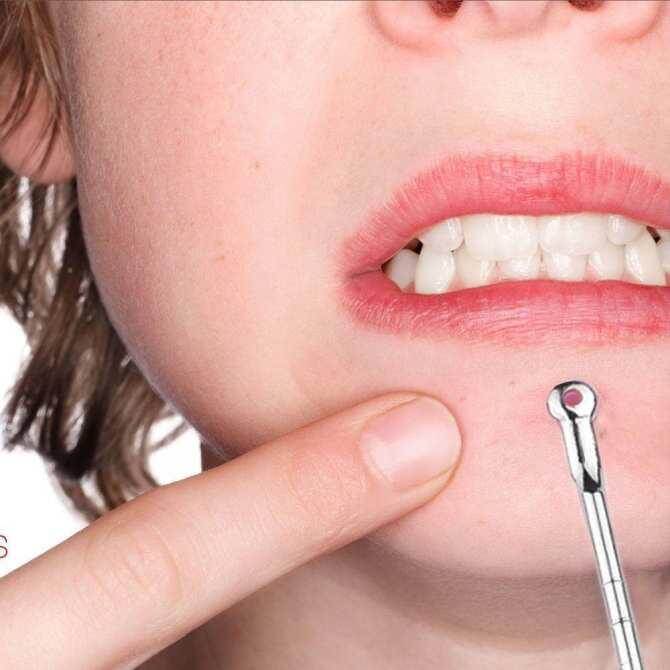 Choose a place with good lighting to clearly see the acne and pimples.

With acne spots with nuclei that have risen to the surface of the skin, you just need to use tweezers to gently press and pick up the acne kernels easily.

As for those acnes with harder cores, you can use an acne stick to gently press and rotate around the top of the acne to put pressure on the center of the acne, push the acne core up slowly

With pustules, you need to use a squeegee to press firmly to push the acne up, after the acne and pus drain out, use a cotton ball or cotton swab to wipe it clean.
Step 5: Anti-inflammatory.
After squeezing acne, you wash your face again with cleanser and clean water. Use a towel to pat dry the skin and apply rose water to soothe the skin that has just finished squeezing acne.

Applying acne-fighting products with antibacterial and anti-inflammatory effects containing salicylic acid, benzoyl peroxide, alpha hydroxy, hydrogen peroxide, etc. will help acne spots reduce redness, quickly dry and heal the skin.
+ Note: How Do You Make Your Eyebrows Red?
3. Natural mask to reduce swelling after squeezing acne
After squeezing acne for about a day, you can use the following two types of masks to reduce swelling, fight inflammation and speed up scarring:
Honey contains many substances that have antibacterial and anti-inflammatory properties. Because lemon contains a lot of vitamin C, it is used in mild antiseptic and effectively prevents bruises. This mixture is very good to help reduce swelling after squeezing acne. How to make the mask as follows:
Step 1: Mix 3 tablespoons of raw honey and 1 teaspoon of lemon juice.
Step 2: Wash your face, then apply the mixture all over your face (including acne-free skin) and relax for about 20 minutes.
Step 3: Rinse the surface with warm water and pat dry.
+ Note: Facial Skin Care Process After Squeezing Acne
Pineapple contains a lot of alpha-hydroxy that has great effect on skin regeneration, the vitamin C in pineapple has antioxidant effect for the skin, fades dark scars, gives you clean, smooth white skin. The honey-pineapple duo is also an effective mask to help reduce inflammation and quickly heal scars after squeezing acne. How to make the mask as follows:
Step 1: Mix 2 tablespoons of raw honey and 1 teaspoon of pineapple puree.
Step 2: Wash your face, then apply the mixture all over your face (including acne-free skin) and relax for about 20 minutes.
Step 3: Rinse the surface with warm water and pat dry.
These two types of masks will help reduce inflammation quickly and have the ability to kill bacteria and effectively tighten pores.
Hopefully, the shares of Miss Tram Academy will be useful to you, wish you always have a healthy skin!