One of the factors that have a great impact on the quality and results of the eyelashes after joining is the material. false eyelashes. It will help the eyelashes look natural, bring a pleasant feeling, not heavy or affect the eyes. So which material is the best, should be used today for good results. Here are some shares of Miss Tram Academy. Please refer to the same.
The Secret to Choosing the Best Eyelash Extension Material
Eyelash extensions This is a fairly simple method to help get an attractive, deep eye, thereby helping the face look sharper without having to spend daily time on applying eyelashes, applying troublesome mascara. In order to have a beautiful, natural eyelashes as well as bring a pleasant feeling, not bulky, heavy on the eyes, in addition to the skill of the technician, the quality of the eyelashes is also very important. Along with the development of the beauty industry, the material of false eyelashes is increasingly improved, helping to bring the most natural feeling to the user.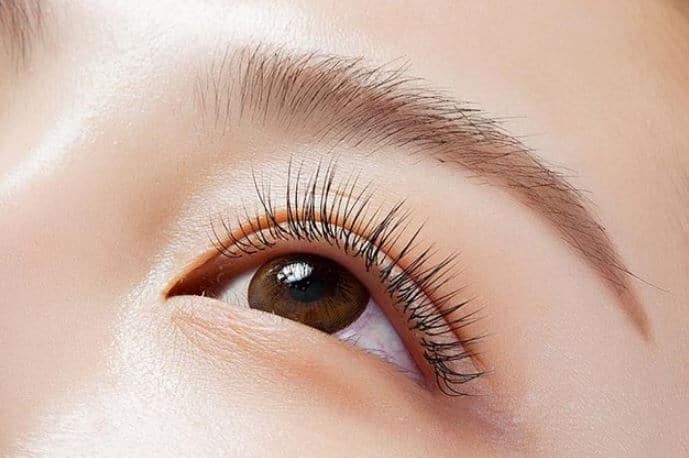 The material of false eyelashes in eyelash extensions is different from the type of false eyelashes that you usually buy and attach yourself at home, this is the type of eyelashes people use to attach directly to real eyelashes with a special glue. Therefore, it is very important to choose how to choose eyelash extensions to bring a natural feeling, not to cause heavy, bulky eyes as well as not to cause irritation, it is very important to evaluate the quality of the service you offer.
Currently, on the market, there are popular types of eyelash extensions with materials such as real mink eyelashes, fake mink eyelashes, silk eyelashes and synthetic eyelashes. With each type of material will have different characteristics, properties and prices, you should consult carefully with customers to choose the right material for the eye shape, the cost that they want to spend to create a product. lashes meet customer requirements.
The characteristics of each type of material such as:
1. Real mink lashes
These lashes are made from real mink fur. And because it's made of real fur, it gives a very natural look. In addition, this type of eyelashes is very thin, smooth and light. This type of eyelashes is quite suitable for customers who are starting to get acquainted with eyelash extensions, want to have a thick, beautiful and natural eyelashes.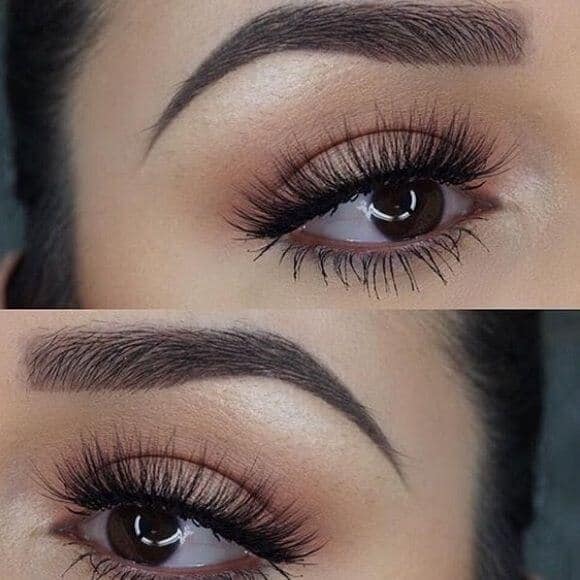 A rather big drawback is that real mink eyelashes do not have a uniform curvature in the same box as well as the curvature is released very quickly. In addition, it will not be suitable for those who are allergic to animal hair. Therefore, you need to ask carefully before making eyelash extensions with this material.
The price for this type of eyelashes is quite expensive because it is made from real mink hair. Besides, now the world is speaking out to protect animals, so eyelashes with this material are also almost not as popular as before and if you are also an animal protection person, do you want to protect animals? use this lash?
2. False mink lashes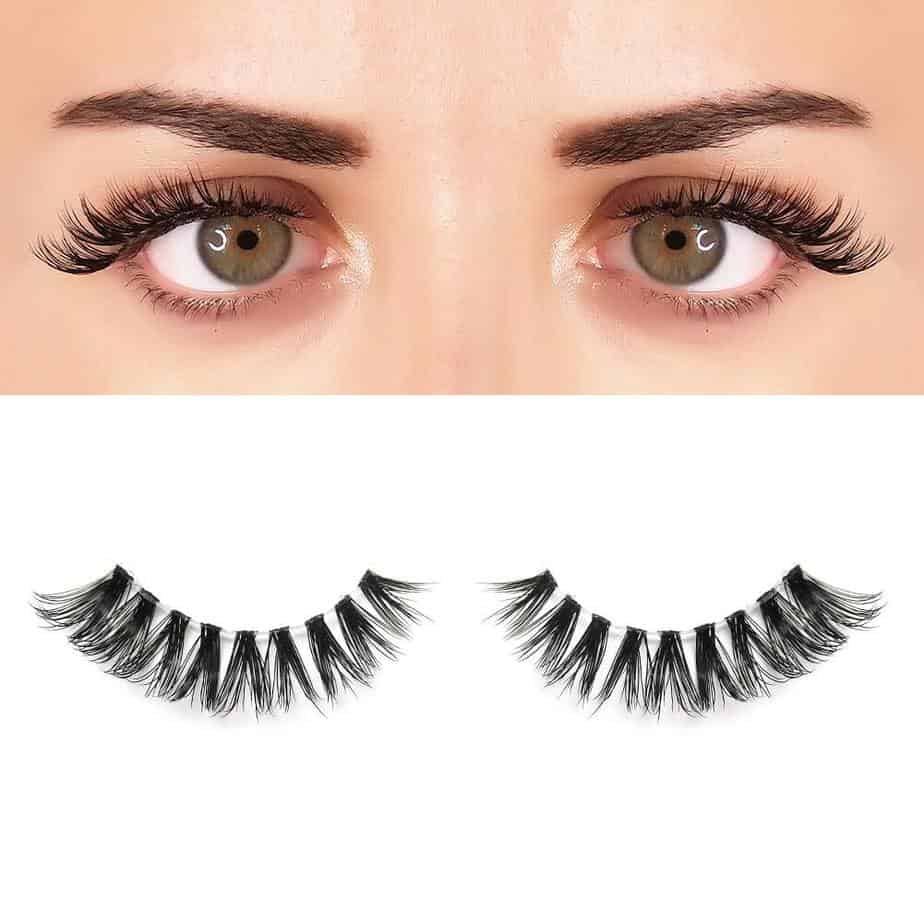 This is a type of eyelashes made to look like real mink hairs, helping to bring a very natural eyelash. This is a very light, thin and jet-black eyelash that is quite suitable for classic lashes.
With this type of eyelashes, you will not have to pay an expensive cost like real mink eyelashes and do not affect animals. This type of eyelashes is very diverse in weight and length, so you can choose the most suitable one.
3. Silk eyelashes
Silk eyelashes This is the most common type of lashes used today. This is a very thin material, lighter than fake mink lashes and it has a light black color that will suit volume eyelash extensions. Because it is a commonly used type of eyelashes, you can easily find it on the market with a variety of curls and lengths of eyelashes. The first country to produce this type of eyelashes is Korea, therefore, eyelashes originating from this country will be the best quality lashes that you should buy.
4. Synthetic eyelashes
This is the heaviest type of eyelashes as well as the most unnatural feeling today. With this type of eyelashes, it will make customers feel heavy on the eyes as well as not bring the shine and softness like the materials above.
Synthetic eyelashes are relatively cheap, however, this type of eyelashes is now rarely used because of its disadvantages.
As the above analysis, Miss Tram Academy recommend choosing the type of silk eyelashes to use. Because in addition to the thin, light, and natural-looking factor, this is also a very popular type of eyelashes on the market today, you will find it easier to find and buy to serve your work.
Selecting eyelash materials is very important to help improve service quality as well as bring satisfaction to our customers. With the information shared above, hopefully, it has helped you to have the most general view of the types of eyelashes as well as make the right choice for your working process.