|Question – Answer| Instructions on how to cut eyelashes when bending so that they "stick" to the shaft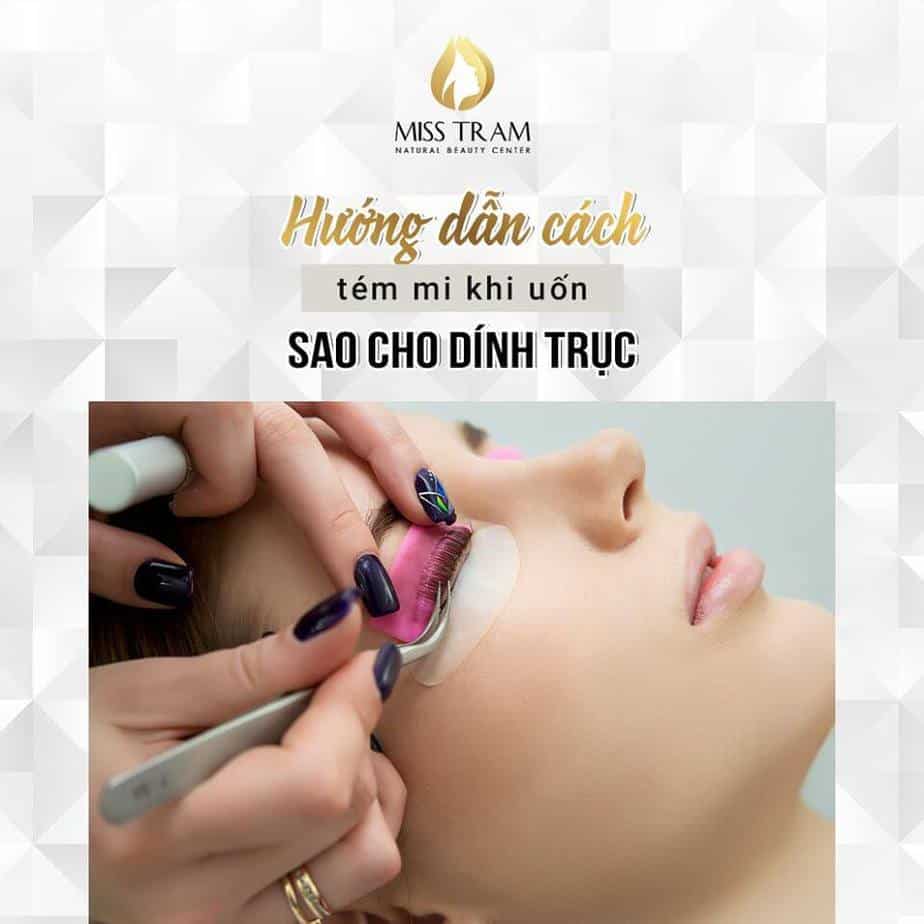 "Tem mi" is an operation that Eyelash Extension Artists will perform to fix the eyelashes on the curling shaft (usually the Collagen axis) to help the next steps of Eyelash Bending be done more easily.
Eyelash curling is usually done for the upper lashes. And in order to do it Right - Standard operation, giving BEAUTIFUL results, KTV needs to pay attention to the following details so that the curling iron does not "fall" off the shaft:
Clean the eyelashes, and at the same time stick the lower lashes in place

Choose a curling rod that is suitable for the customer's eye, use a shaping glue to apply it to the eyelash curler.
* Note:
Apply a thin layer of glue on the shaft, leaving a very small part right next to the base of the eyelashes.

When lifting lashes, use the tool to stroke from the base of the eyelashes to the top of the eyelashes; Just pull and press lightly so that you hug the shaft.

After the eyelashes are trimmed, separate each eyelash evenly, fix it so that it is straight and neat so that the curled eyelashes are not deviated and unsightly.

Apply an extra layer of REALLY thin shaping glue to make sure the lashes will not be released from the shaft during the incubation or later bending operations.
The manipulations and notes, though small, are extremely useful and will help you get beautiful curled eyelashes for your customers. Everyone, please do it, and show off your results to Miss Tram in this post!