Eyelash extensions This is a simple method but very effective eyelash Your body changes its appearance, becoming thicker, longer and curvier. As the eyelashes change, your face also becomes more attractive with deep, attractive eyes. It is for this reason that eyelash extension job become a profession chosen by many young people.
However, the worry of many technicians is that the customer complains that the eyelash extensions fall off very quickly. So how to Increase the time to keep eyelash extensions. Please refer to the article below.
How to Limit Eyelash Extensions Fast Falling
How long does it take to keep eyelash extensions?
Eyelash extensions are a method chosen by many women when they can overcome the disadvantages of short, sparse, light eyelashes. As well as helping to get rid of the daily need to apply false eyelashes, apply mascara. With today's modern technology, you can choose for yourself different eyelash extensions from gentle and natural to sharp and sophisticated.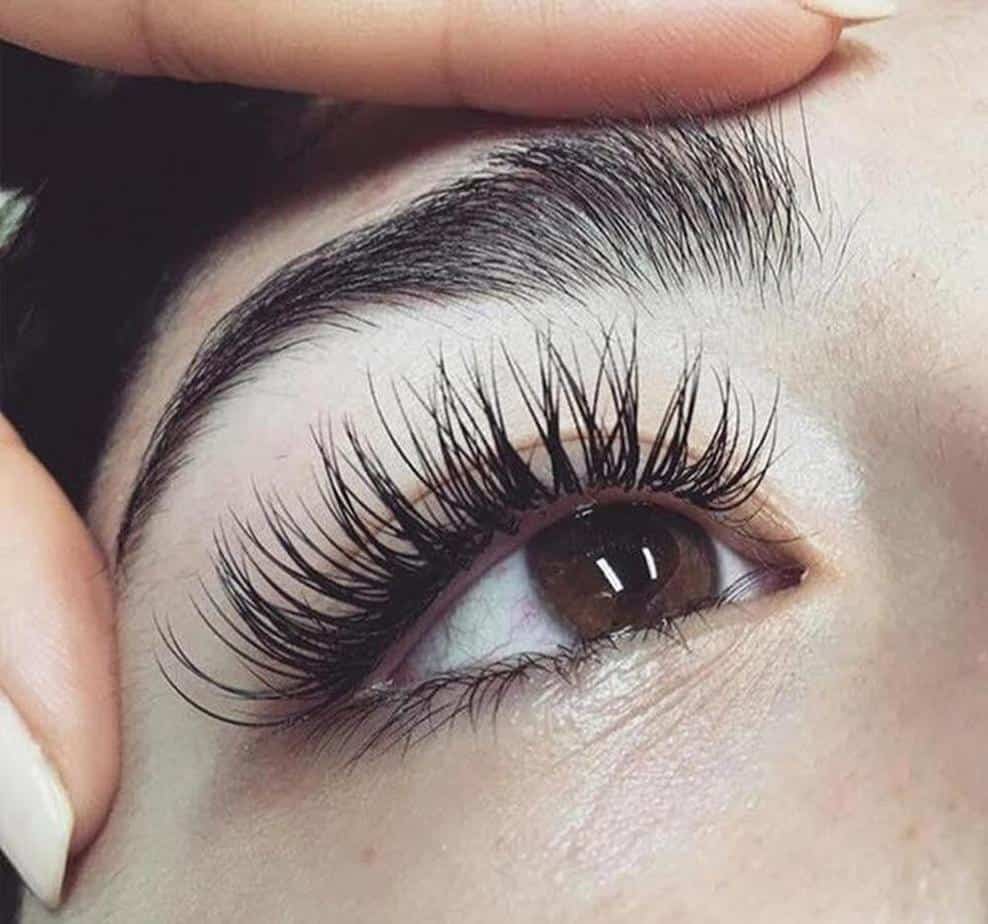 Many of you often wonder how long it takes to keep eyelash extensions. In fact, there is no specific metric that can say exactly how long it takes to hold eyelashes after bonding, because it depends on so many different factors. However, the lashes after extension can be kept from 2 weeks to 1 month.
Some factors affect the duration of eyelash extensions such as:
Eyelash extension style: Although many will say that the type of eyelash extension has nothing to do with holding time. However, each different type of eyelash extension will have different characteristics such as thin thickness, long and short, etc. With natural, gentle eyelash extensions, the time will be shorter than those of thick, black rose eyelashes.
Each person's bodyi: Those with oily skin will not be able to keep the eyelash extensions longer than dry skin, because the oil will reduce the adhesion of the glue many times.
Technician's skills: With skilled technicians will help better quality eyelash extensions, thereby increasing the time to keep eyelashes longer.
Quality glue, false eyelashes: With quality false eyelashes as well as safe, quality, clear-origin glue, will have a longer hold time than glue, false eyelashes of unknown origin, floating.
How to take care after joining: The way you live, care for and protect the eyelashes after the extension also affects the time to keep the eyelashes a lot.
Ways to limit the rapid fall of eyelashes
As shared above, the time to keep eyelash extensions is affected by both objective factors from the customer as well as subjective factors from the technician himself. To help prolong the time of keeping eyelash extensions, you as a technician should pay attention to the following:
Improve eyelash extension technique
A skilled, steady technician will ensure the best quality eyelash extensions. You should practice and practice regularly to improve your skills. In addition, it is also advisable to update modern and advanced methods and techniques of eyelash extension both at home and abroad. With the more modern eyelash extensions, the time to keep eyelashes is also longer.
Some modern eyelash styles are chosen by many customers today such as: 3D silk eyelash extensions (angel lashes), black rose eyelash extensions, etc. These are all types of eyelash extensions that bring beautiful lashes without losing eyelashes real and long life.
Choose safe, good quality eyelash glue
Eyelash glue is an important factor to help connect false eyelashes to real eyelashes. It not only affects the quality of eyelashes but also affects the health of customers. That's why you should choose quality eyelash extension glue, made from abroad, ensuring the origin to get super durable eyelashes without worrying that it will harm your customers. .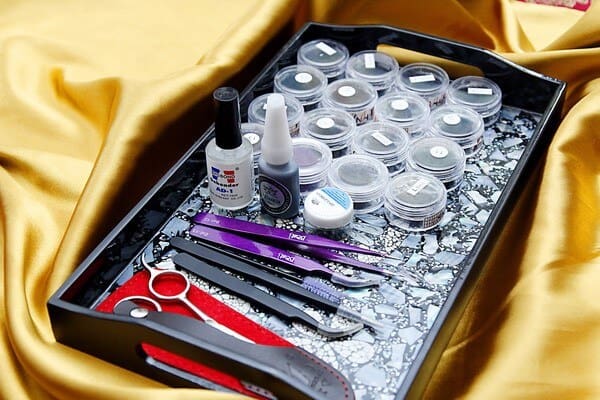 Another important factor is the eyelash extension.
Light, thin eyelash extensions will be the secret to increasing the time of eyelash extensions up to 80%. A suggestion of Miss Tram Academy is that you can choose silk eyelashes imported from Korea, this is a super light false eyelash that does not cause heavy nor affect the eyes of customers.
In addition to the above factors, to increase the retention time of eyelashes, you should instruct customers to take care of their eyelashes properly. That is:
Do not let your eyes come into contact with water after joining.

Do not rub or rub vigorously in the eyes.

Avoid applying mascara as well as removing eye makeup.

Wear glasses every time you go out.

Check your lashes every day and reapply every 2-3 weeks.
Here are the tips Miss Tram Academy want to share with you. Hopefully with those experiences, increasing the time to keep eyelash extensions will no longer be too difficult for you as well as your customers. Wish you will always be an eyelash extension technician trusted and chosen by many customers.
See More About News To Share Other Miss Tram Academy:
How to Choose the Right Eyelid Spray for Each Eye Shape
How to Distinguish Quality Tattoo Ink
Where To Learn Tattoo Spraying While Working With Salary In HCM