If you are learning how to make an oat-white skin mask to save in your Spa recipe, please refer to the instructions below of Miss Tram Academy. We have carefully studied the combination of ingredients and applied dosages to promote the highest effectiveness.
How to Make the Best Oatmeal Whitening Mask
Benefits of using an oat mask
Before talking about the specific benefits of oatmeal, you may not know that using a regular mask will help:
Skin is completely relaxed

Deeply detoxified skin

Open pores

Stimulates blood circulation smoothly

Stimulates collagen production for healthy skin

Smoothen the skin

Moisturizing, oil gland control

Enhance the effectiveness of your skin care routine
Most people feel better after applying the mask, the skin condition is improved a little. And this is really advice for girls to apply if they want to take care of their skin comprehensively.
Back to oatmeal - a safe and effective natural skin care ingredient, we will be surprised with the ability it brings to the skin.
Oatmeal contains a lot of nutrients, both good for health and necessary for healthy, radiant skin care. Specifically, 100g of pure oatmeal contains:
Calories: 380kcal

Protein: 15g

Fat: 7g

Fiber: 3g

Vitamin B1: 0,14mg

Vitamin B2: 0,14mg

Vitamin B6: 0,17mg

Zinc: 0,59mg

Calcium: 20,0mg

Magie: 18,0mg

Phosphorus: 85,0mg

Iron 1,0mg
With this useful ingredient, oatmeal will help nourish skin cells, fade areas of increased pigmentation, and help skin tone more evenly. In addition, the vitamins and minerals of oats will be antibacterial, remove old cells, reduce inflammation and acne effectively.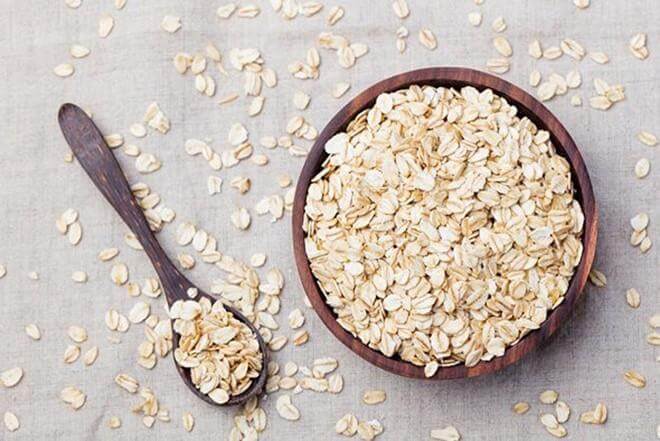 + Note: 5 Important Notes When Wearing Masks For Skin
Oatmeal masks for skin whitening
Oats and fresh milk
When combined with the lactic acid in raw milk, this mask formula gently exfoliates, leaving skin smoother and brighter.
Ingredient:
1 tablespoon finely ground oatmeal

2 tablespoons unsweetened fresh milk

1/4 teaspoon fine cinnamon powder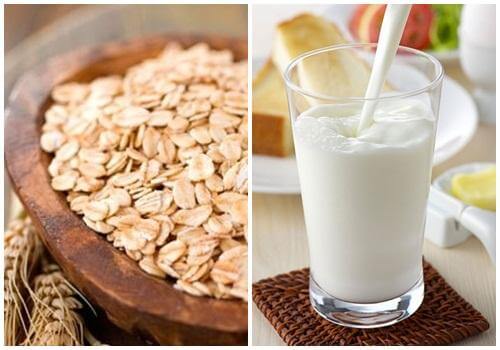 Perform:
Mix the ingredients well into a smooth paste. Have clients wash their face and neck with warm water, and combine with an oil-free cleanser to completely remove makeup. Then apply the mask on your face and neck for about 20 minutes. Use warm water to clean the skin, pat the skin dry and absorb all the water with a soft cotton towel.
Oats and coconut oil
Not only brightening and smoothing the skin, the oatmeal and coconut oil mask also helps to antibacterial, soothe inflammation as well as balance the skin's natural pH.
Ingredient:
1 tablespoon coconut oil

3 tablespoons oatmeal

1 cup of warm water
Perform:
First, you put warm water in a large bowl, add coconut oil and mix well. Sprinkle in the oatmeal and stir well to blend the ingredients.
After letting the customer wash their face, remove makeup, apply this mixture on the skin for about 15 minutes. After 15 minutes, use your hands to gently massage in a circular motion and then rinse with warm water. Next, splash cool water on your skin to close the pores.
+ Note: What Detox Mask Should I Use For Dry Skin?
Oats and unsweetened yogurt
This whitening mask formula is suitable for people with oily and combination skin. To be effective, you need to prepare the following ingredients:
1/2 cup boiling water

1/3 cup oatmeal yến

2 tablespoons plain yogurt

2 teaspoons honey

1 egg white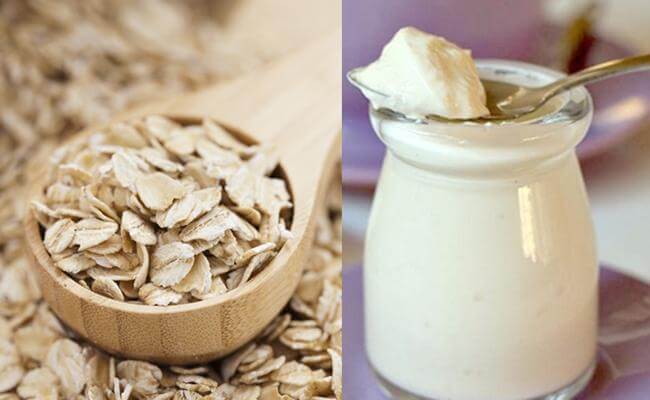 Perform:
First of all, we need to cook the oatmeal by adding the prepared amount of boiling water to the dough. After about 2 minutes, add the rest of the ingredients and stir well.
When the mask is completely cool, apply it to the face and neck (remember to let the customer wash and remove makeup before). The mask stays on the skin for about 15 minutes, then rinse with warm water.
Oats and apples
This mask formula both gently exfoliates, soothes irritation and smooths rough, uneven skin tone.
Ingredient:
2 tablespoons pureed apple

2 tablespoons oatmeal

1 tablespoon honey

2-3 drops of rose water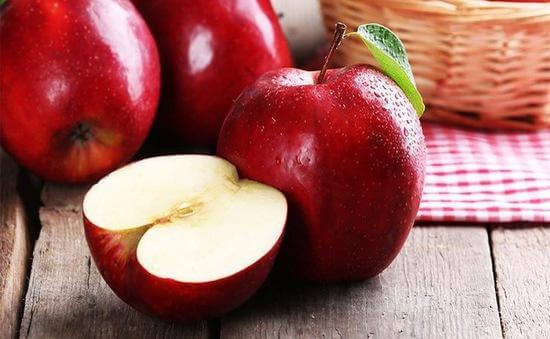 Perform:
Mix apple puree with honey and then add oatmeal and rose water and stir well. After washing your face (can be steamed before applying the mask) to open the pores, you will start applying the mask.
About 15 minutes later, we use warm water to wash the skin, splashing cool water to close the pores.
+ Note: Homemade Banana Mask for Oily Skin Recipe
Note:
Homemade masks are one of the simplest, low-cost skin care methods but bring expected results. Therefore, more and more people prefer to go to Spa to get beauty from safe mask recipes or make them at home.
The reason many people choose to go to the Spa to apply a mask is because they think that the formulas are prepared more properly, the experienced KTV knows how to combine massage movements to increase efficiency. In addition, applying a mask is also one of the necessary steps of many intensive skin care and treatment procedures, helping the skin to absorb nutrients, be healthier and more beautiful every day.
Oatmeal skin care masks have many types, including: support to reduce acne, dark spots; skin whitening; detoxification; When it comes to skin whitening, we need to understand one thing that the effect of masks will be slower, longer, but quite safe for different skin types.
However, the ingredients in the mask can cause irritation if the skin is too sensitive. Therefore, before applying the mask, you should carefully examine the customer's skin and carefully ask the customer's physical condition to avoid unwanted incidents.