Miss Tram Academy collect some Design ideas for Spas compact in size. Everyone has a reference: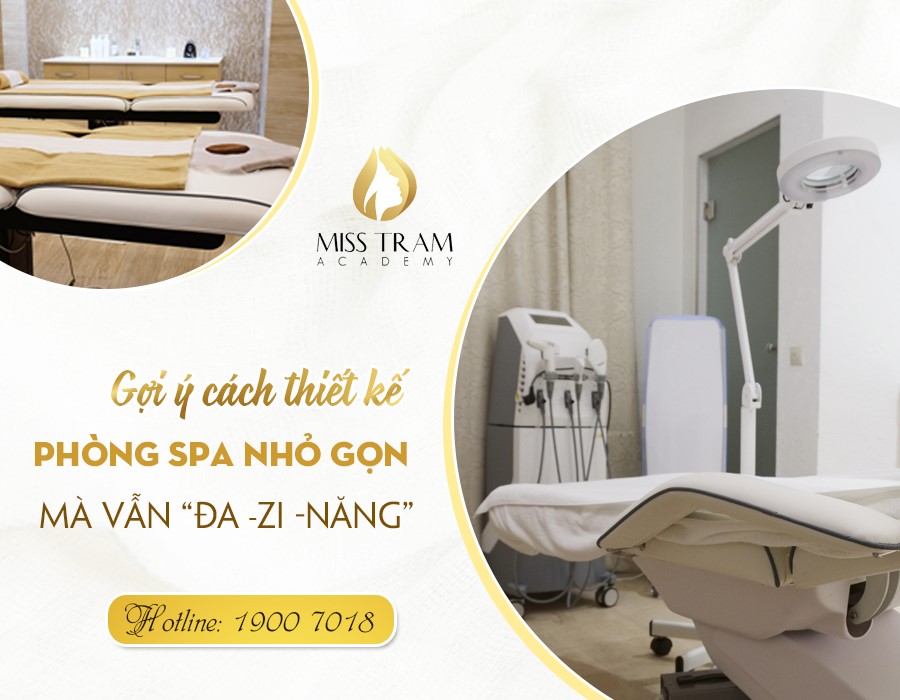 Beautiful Spa Room Design Ideas Compact, Fully Furnished
1. Calculate the specific area of ​​Spa
The first point you should calculate the total Spa area is to plan the layout of each area: shelves, storage areas, equipment and machinery, estimated number of beds, waiting area for customers (type) small)…vv
2. Scientific interior layout
Because the spa area is limited, you should not arrange too many machines or tools to avoid cumbersome, cramped, and secretive cases. You should list the essential tools in sufficient quantity to ensure smooth Spa services.
3. Choose a light color tone for Spa
For a small spa, you should prioritize bright, fresh colors to "cheat" the area. In addition, when combined with a reasonable lighting system, the Spa space will become brighter and more airy!
4. Mirror installation
This is an indispensable element when designing a small spa, you should use mirrors/glasses attached to the inside of the wall. At this time, the spatial contrast effect will help the spa look much more spacious and airy.
With the above suggestions, we hope to help Spa owners have more necessary information to be able to make their own Spa compact, cozy but no less delicate!
For more information, the popular courses (depending on your interests) to get started with the beauty industry are:
Please contact us immediately Miss Tram Academy for more advice on the study path as well as to see if you are suitable for this profession or not!
See more articles in this category Question and Answer of Miss Tram VietNam!