Eyelash extensions Currently, it is one of the beauty industry that attracts a lot of young people to choose. Because the demand for this service is so great, just one eyelash extension is enough to own yourself a long, curved lashes without having to do the steps of attaching false eyelashes, applying mascara every day. That's why so many of you have pursued and wanted to open your own eyelash extension shop at home.
If you also have the same plan but don't know where to start, then follow the experiences of opening an eyelash extension salon below. Miss Tram Academy ok
Sharing Experiences of Opening the Most Economical Eyelash Extension Shop
In today's beauty industry, eyelash extensions are considered a fairly simple profession when you don't need too much equipment and machinery to open your own salon. You just need to prepare well the basic items that Miss Tram Academy shares, you will confidently embark on your purpose.
1. Take a professional eyelash extension training course
First, when you want to open your own eyelash extensions salon, you must have solid knowledge and skills. It is an extremely important condition to help you maintain and develop your shop.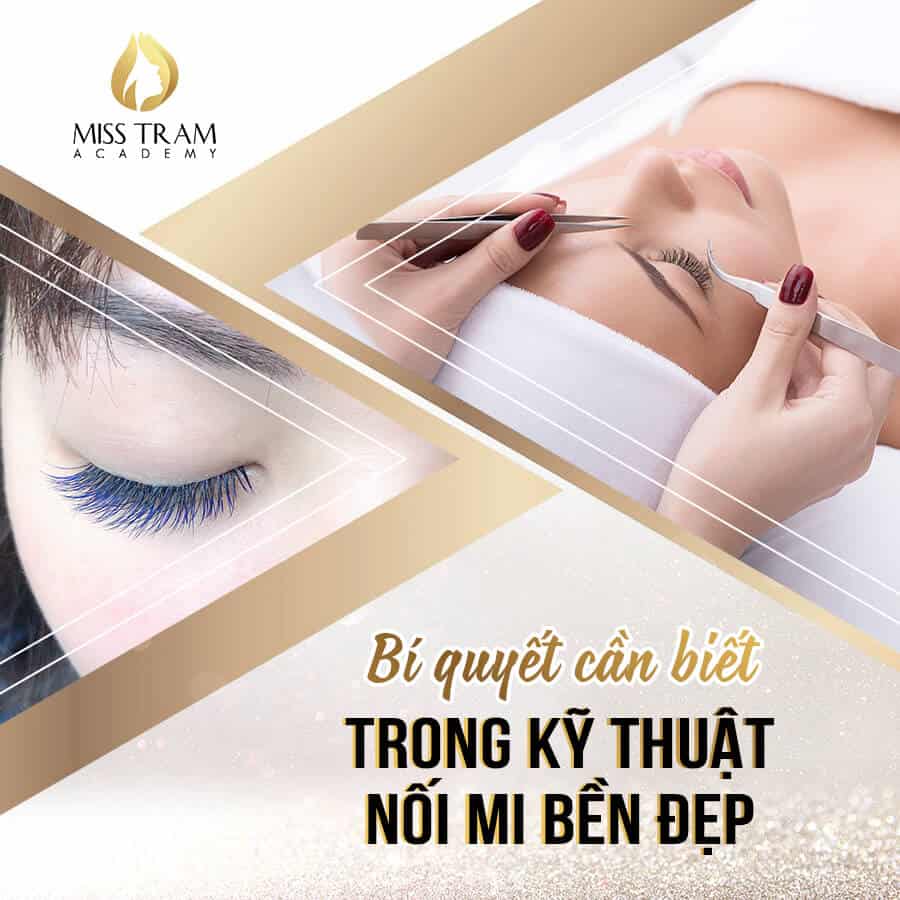 Currently, there are many centers that open professional eyelash extensions training courses in provinces and cities across the country. You can find information on social networking sites, on the internet or refer to those who have gone before and have experience to choose a study location for you.
Miss Tram recommends that you choose reputable training centers, ensure output quality, after the end of the course, you must confidently practice on real people, so that you can save effort. and money.
Once you open your own shop, your skills must be really solid, only then will you bring your customers quality products and from there your brand and name will be spread widely. attract customers to the store.
In addition, eyelash extensions are a method of affecting the eyelids, which is a very important part for every person, if you do not have enough knowledge and skills, it is easy to cause unfortunate consequences for both customers and customers. self.
In addition to ensuring practical skills, you also have to regularly practice to improve your skills as well as learn and update advanced eyelash extensions techniques and technologies in the world to serve customers in the best way.
+ Note: Does Miss Tram Academy Offer Installment Eyelash Extensions
2. Choose the location to open the shop
The location of the store is also a very important factor in helping you attract customers' attention. Eyelash extensions are a beauty industry exclusively for women, therefore, you should choose places in places where there are many people, especially women. It can be the working area of ​​agencies, schools, crowded places such as markets, commercial centers, etc. With these locations, your shop is also easier to attract customers.
If you already have space to open a shop, then taking advantage is also a way to save costs. As long as the service you provide ensures quality, a variety of eyelash extensions and a suitable decoration space, your business will also develop in a positive direction.
3. Plan necessary facilities and equipment
Although eyelash extensions are a beauty industry that does not need too many equipment and facilities. However, there are still must-have essential tools such as beds, lamps, eyelash extensions kits, etc. out.
This planning will help you better prepare capital as well as buy all the necessary equipment without incurring too much after going into operation.
+ Note: What is required for Eyelash Extension Practice Certificate?
4. Store promotion plan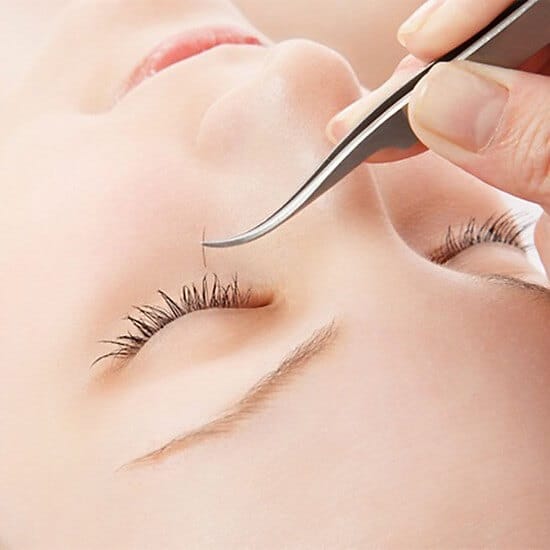 After the store is open, you need to have a plan to promote your store. The first thing you should set up a fanpage as well as logo and brand to identify. No matter how small the store, these are the things you should have. It will make it easier for customers to recognize as well as attract potential customers.
Initially, you can ask someone you know to recommend your shop. Then, if the quality you bring is good, those customers will spread word of mouth and after a while, you will have more and more loyal customers and that is the foundation for development. your. And in this way, the cost of promoting is also much cheaper than having to hire a third party to help.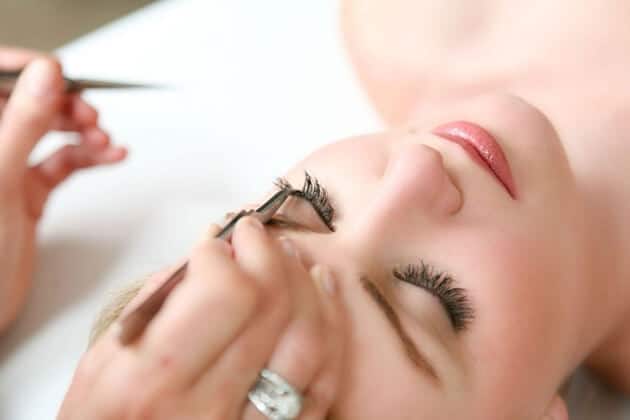 In addition to the above factors, you also need to plan the decoration of the shop, you can decorate according to your preferences, but there is one point Miss Tram Academy wants you to pay attention to which is the hygiene factor, the door. The salon looks hygienic, clean, and the space is cool, which will bring more confidence to its customers.
In addition, the number of employees needed is also quite important, if the shop is small at first, you can do it alone, but after a while of development, you may have to hire more staff to help and serve you. Timely service for customers is better.
+ Note: Japanese Standard New Technology Eyelash Extensions
The above are the share of Miss Tram Academy about open eyelash extensions shop, hope it helps you get the first visualization. Wish you success with your plans.