|Question – Answer| Is There Any Secret To Distinguishing Good Tattoo Ink From Bad Ink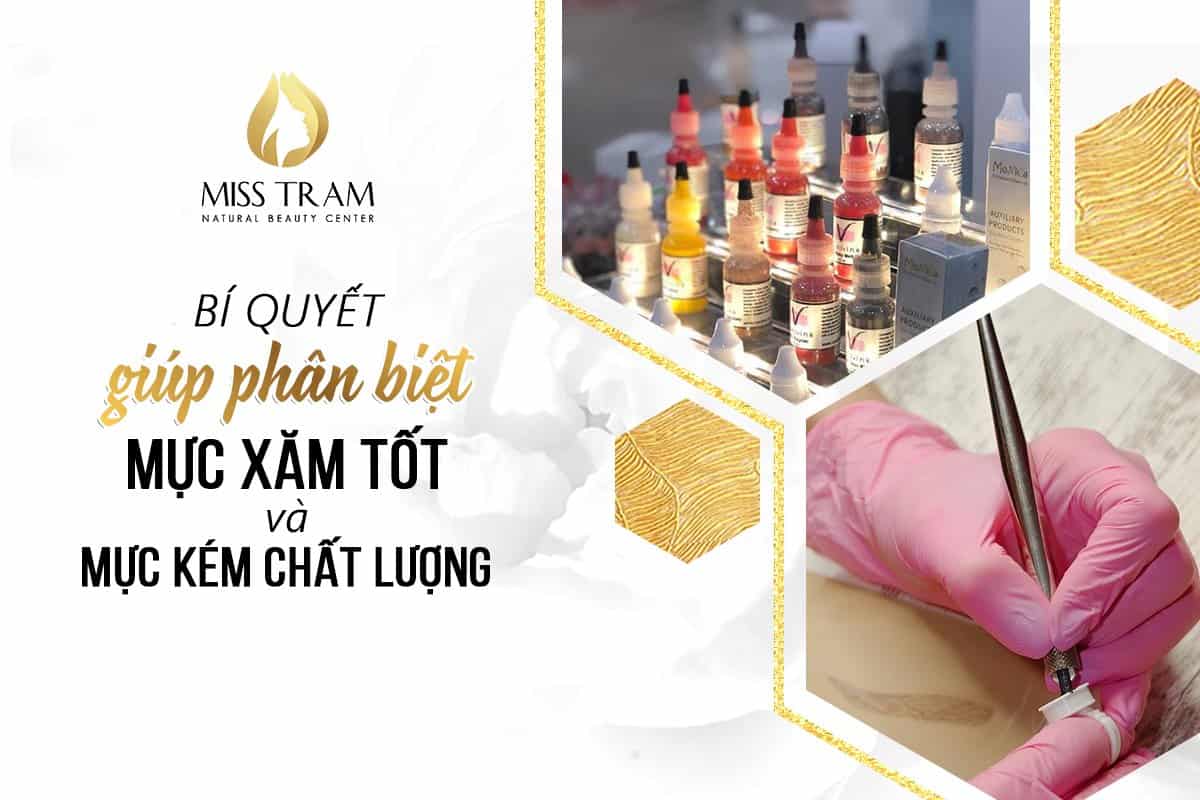 It can be said that, in order to create a beautiful and perfect work for customers, in addition to technique, the choice of tattoo ink is also an important factor that determines the results.
Miss Tram's personal opinion is that the quality of tattoo ink can also be classified as one of the criteria for assessing customer satisfaction for a beauty establishment.
So today, let's try to do a little experiment to test how good and bad quality tattoo ink is!
- The test is quite simple: Take some ink out and put it on a thin piece of glossy paper (can be oil-proof paper too) and try it with a magnet.
– If ink is attracted to the magnet, it means there is metal in it. This ink also has derivatives and azo colorants (this substance is not allowed to be used) which will cause great harm to the body.
– The poor quality inks after spraying will be patchy, skin cocoon, creating unexpected color effects.
So, Miss Tram's advice is to choose organic tattoo ink with natural extracts.
– This ink is completely harmless, the color is smooth, the color is high, and it is not oxidized blue - red after color fading.
– In addition, this is also the line of ink that is trusted by Miss Tram and many graduates to ensure safety as well as bring the expected beautiful aesthetic results to her customers.
If you want to find out more information or need Miss Tram for more advice on this topic, please send us a question right away!
Get more information about:
– Program to recruit students to transfer the profession of Spray Embroidery Sculpture Aesthetic at: https://bit.ly/2JA5bSa
– Details of courses at Miss Tram Academy at: https://bit.ly/2L99UzV
Please contact Miss Tram immediately for more advice on the study path as well as see if you are suitable for this profession or not.