Change your life by learning cosmetology? The answer to this question you will find in the following article. In the past 10 years, the cosmetic industry has begun to develop strongly. Not only gives women the most modern beauty care technology, but aesthetics also solves employment problems for many women in particular and beauty lovers in general.
Stable job opportunity, high income

Is it life changing by learning cosmetology?
Unlike many professions specifically for women, the beauty industry does not require a high level of education, standard appearance, or time constraints. But as long as learners know the basic knowledge and practice hard, they can find a job right after finishing the course.
Masters and Contestants of Tattoo Industry participated in the competition at the Vietnam - Korea K POP brand shining program
Assoc. Prof. Dr. Cao Van Sam (Vice President of Vietnam Association of Vocational Education and Social Work Profession) assessed: "Vietnam's beauty industry is facing the opportunity to develop quickly and sustainably, as technology, science and technology in this field are increasingly developed.". So from this point of view we can see the possibility Change your life by learning the art of tattooing and sculpting Is there a basis?
Dr. Cao Van Sam also emphasized: for the industry to thrive and long-term, it is very necessary to aim at the goal of safe beauty and health. Therefore, those who pursue the industry in a formal and methodical way can reach a good and stable income in the profession.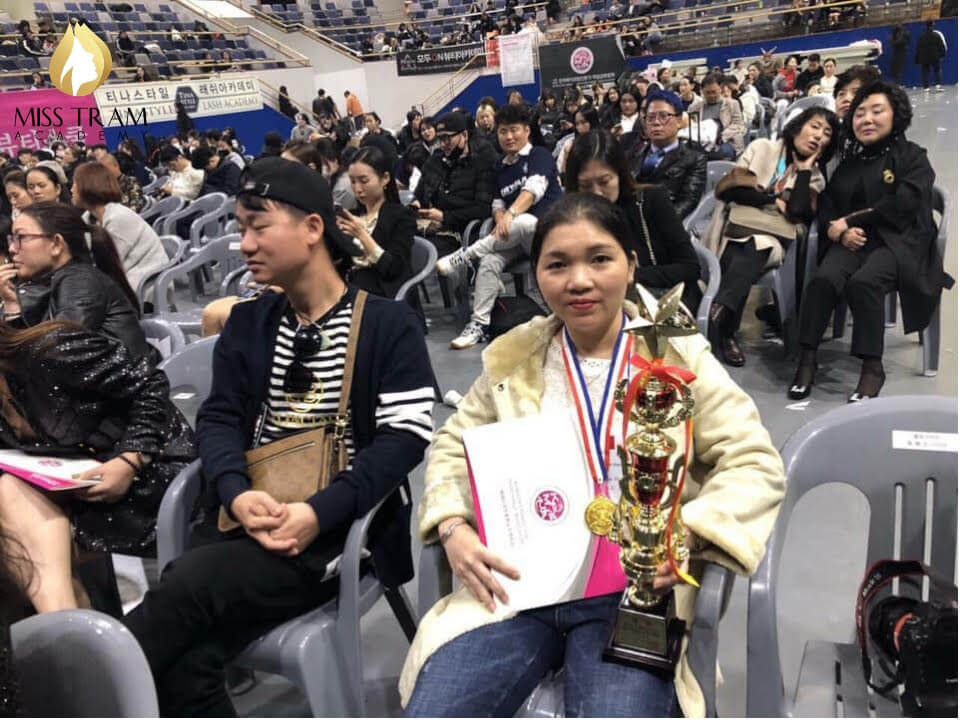 Vietnamese contestants (Miss Tram Academy student) won a prize Golden Hand Champion in the P . exam categoryAsian International Tattoo
In the trend that industries are being "saturated" in terms of labor resources, the cosmetology industry is considered as a "float" to help women have a stable life and improve their income. Ms. Do Hoai An (27 years old, living in Tan Binh district, HCMC) said: "When I graduated from college, it was very difficult to get a job with a salary of 5 million. However, the salary after nearly 2 years is only enough to cover accommodation, meals, transportation..." After that, Ms. An quit her job to study cosmetology and opened a salon, her current income is from 15 to 20 million dong. Because of this level of income, it is not wrong to say that you have the ability Change your life by learning cosmetology right?
Not only Hoai An, but now many women have chosen to follow the direction of cosmetology so that they can both beautify themselves and beautify others. And more importantly, the cosmetology profession is easy to apply for, and the income ranges from good to high.
Careers are open to provinces in Vietnam and abroad
Investing in beauty is an infinite need of everyone, especially in an era where looks are one of the factors that help job advancement. Before the attraction of the beauty market, cosmetology students after obtaining a professional degree can easily apply for many different jobs in this field. That can be mentioned as consultants, customer care staff, estheticians, managers, supervisors ... at spas, beauty salons.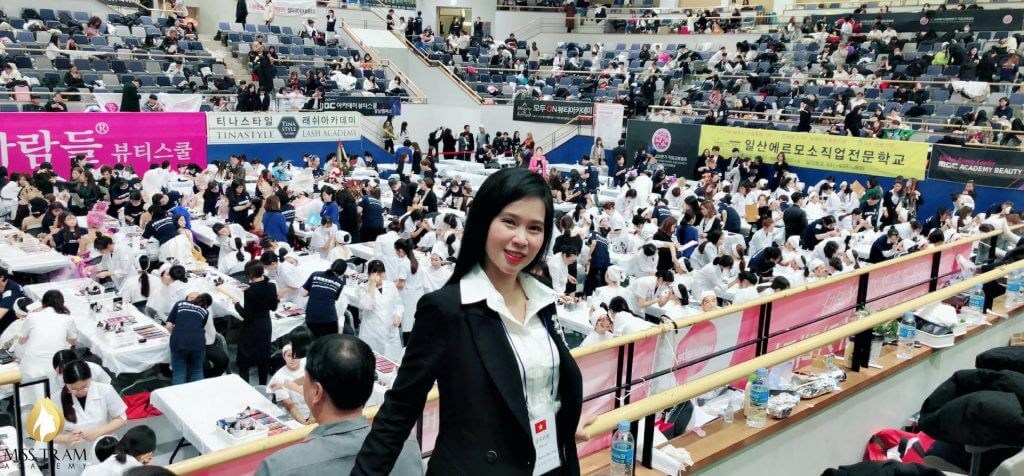 Master of Vietnam cosmetic tattoo spray is invited to be the jury of the international cosmetic tattoo contest
In addition, with an international professional certificate, cosmetology students also have many career development opportunities such as going abroad, opening their own business, or deepening their expertise to become a cosmetology teacher.
According to Ms. Dong Bao Tram (CEO of Miss Tram Aesthetic Academy) said: "Up to 50-60% of current cosmetology students are overseas Vietnamese, or people preparing to settle or work abroad. That shows, the path of cosmetology is not only developed in the country but also is an opportunity for cosmetologists to expand their career future, to live and work abroad.".
After a few years of experience, solid skills and capital, many women were able to open a business of their own. It can be seen that the cosmetology industry offers many directions and development directions for those who are passionate and pursue this field. However, to start entering the beauty industry, students need to choose reputable and professional training places.
During nearly 20 years of establishment and development, Miss Tram Beauty brand not only beautify the natural beauty for women with services dịch Spray embroidery aesthetic sculpture (Eyes-Eyes-Lips), Skin care and treatment, natural rejuvenation, Acne treatment suitable for each skin type… Besides, MISS TRAM is also an ideal destination for young people who love beauty and want to change their lives thanks to this profession.
With the guidance of Grand Master Dong Bao Tram (Founder of Miss Tram Academy, and also running Miss Tram Natural Beauty Center), with many years of experience in the field of beauty training, she has trained many generations of highly-rated Miss Tram Academy students. at home and abroad.
Miss Tram Academy using a methodical curriculum system, a team of professional and skilled instructors, and with Formula Know what to teach, Practice supervision, Ethical and professional training so students can quickly grasp the knowledge in depth.
At the same time, students at Miss Tram can also participate Exclusive online beauty and skill course system only for students of Miss Tram; are supported with learning tools, given study promotion scholarships, supported with accommodation for students who live far away... so that the ability to progress and have more motivation during the study process.
Special, Miss Tram VietNam is the first and only unit up to now to invest in the application of App technology to support the job process of Spray Embroidery Sculpting Eyebrow Sculpture in Vietnam, so students at Miss Tram VietNam Academy always prioritizes the earliest updates compared to the market.
After finishing the training program Miss Tram VietNam Academy, students are committed to output, 100% solid skills, confidently apply or open their own spa.