[Q&A] Should I use the universal charger for the tattoo sprayer?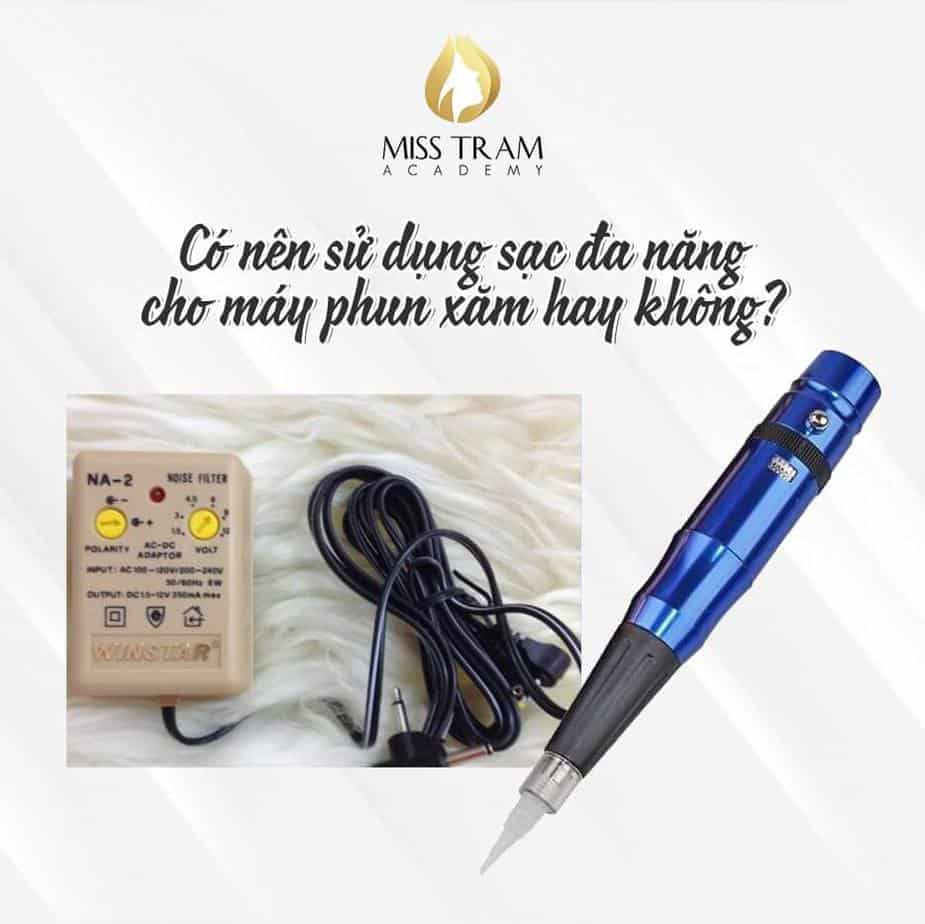 "Use a universal charger for tattoo machines, DO or NOT" – is the question Miss Tram Academy received from students. In your opinion, which should you choose?
As we all know, the universal charger, also known as a voltage stabilizer, has the outstanding use of multiple outputs and can be customized to different voltage levels. They are suitable for most types of tattoo sprayers, so they are very popular and used by the community.
BUT using a universal charger for tattoo sprayers is NOT recommended, because:
For strict requirements to create a good product, satisfying customers, the tattoo sprayer must ensure the needle speed, no vibration, stability... So only when using the original charger. According to the new machine, it provides enough current, ensuring that KTV has the above favorable factors.

Each type of tattoo sprayer is designed by the manufacturer with their fixed charger, changing to another type that is not of the same series will easily cause the machine to malfunction, and the life will also be shortened.
Note:
– The use of a universal charger may be accepted in case your charger is damaged and cannot be immediately replaced with a new one. At that time, the level of focus on each operation will have to be higher than usual to promptly handle arising problems (if any).
– Always use the correct charger according to the machine, avoid using an adapter (a separate voltage stabilizer) made with a current greater than 4.2 volts will affect the motor, affecting the durability of the machine.
When the battery is full, the charging light turns green, always need to unplug the charger to avoid leaving the battery bottle, reducing the life of the battery
In addition, if you still do not know what criteria to rely on to choose a quality tattoo sprayer for yourself, you can immediately refer to the "secrets" that Miss Tram shared in this previous post. nha: https://misstram.edu.vn/muon-chon-may-phun-xam-tot-can-luu-y-nhung-gi/
For more information, the popular courses (depending on your interests) to get started with the beauty industry are:
- Course in Tattooing, Embroidery, Cosmetic Sculpture (eyebrows - eyelids - lips)
- Skin Care and Treatment Specialist Training Course
- Professional Eyelash Extensions - Professional Eyelash Curling Course
Please contact Miss Tram immediately for more advice on the study path as well as to see if you are suitable for this profession or not!