|Q&A| Do You Have To Use "Bad" Tattoo Ink So You Need Miles Again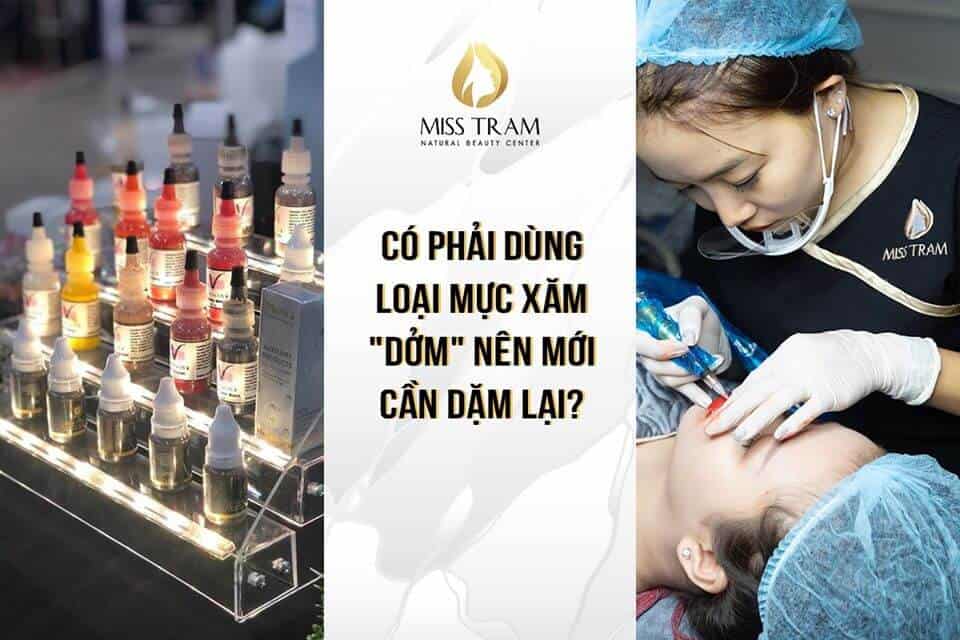 All customers when completing the Spray-embroidery or sculpting process at Miss Tram will be reminded by the specialist to check and re-mile.
This makes some people think, "Is the center using "Bad, poor quality" tattoo ink, so it needs to be retouched like that?
The answer will be answered right in today's post by Miss Tram!
First, Miss Tram must affirm that the thought "Use bad ink so you need to reapply" is COMPLETELY wrong, because:
– Miss Tram Natural Beauty Center is committed to using only completely natural tattoo ink, which does not contain any chemicals that are harmful to the skin.
– Tattoo ink is imported from Germany and the US. These are the two countries that produce tattoo ink that is considered the world's top quality.
- ORGANIC Ink composition does not contain COLORING CHEMICALS AND METALLIFERORS, so it will not cause strong adhesion, deep or red-green, so after the first tattoo spray, pure Organic ink is not perfect right away. Yes, and you need to reapply it a second time so that the color can be up to the most beautiful and satisfactory.
– In particular, Miss Tram always has a 2nd free miles and reasonable warranty for each Spray - embroidery - sculpting service that you have performed. So you can rest assured that there will be NO additional costs during this time.
Finally, Miss Tram hopes that the above sharing has helped you "untangle" and rest assured beauty with Miss Tram's services!
Don't hesitate, call HOTLINE 1900 7018 For advice on all your questions about the service, please:
- Spray eyebrows with American ink powder with 100% herbal extracts to create sharpness for eyebrows
- Ombre eyebrow spray creates a natural, soft eyebrow shape
- Magic Shading eyebrow spray creates more depth and sharpness
- Sculpting eyebrows with 3D - 9D natural fibers highlighting each eyebrow line
- Sculpting eyebrows with natural fibers combined with Spray Ombre / Shading to create eyebrows that are both natural and sharp.
– Sculpting male eyebrows with 9D technique
– Delete, correct, handle the phenomenon of red and blue eyebrows before
- ...