When laser technology is strongly applied to the beauty industry, seemingly "difficult" skin problems such as scars, melasma, freckles can be treated quickly. In just a few treatments, melasma patches, deep melasma, even mixed melasma are easily eliminated.
However, not all laser technology is safe and effective, choosing the wrong technology, using the wrong way or investing in poor quality machinery will cause many unfortunate consequences.
Understand that, in this article Miss Tram Academy will synthesize the top laser technology best melasma treatment The current. Let's refer.
Top 5 Best Melasma Laser Technology
YAG laser melasma treatment technology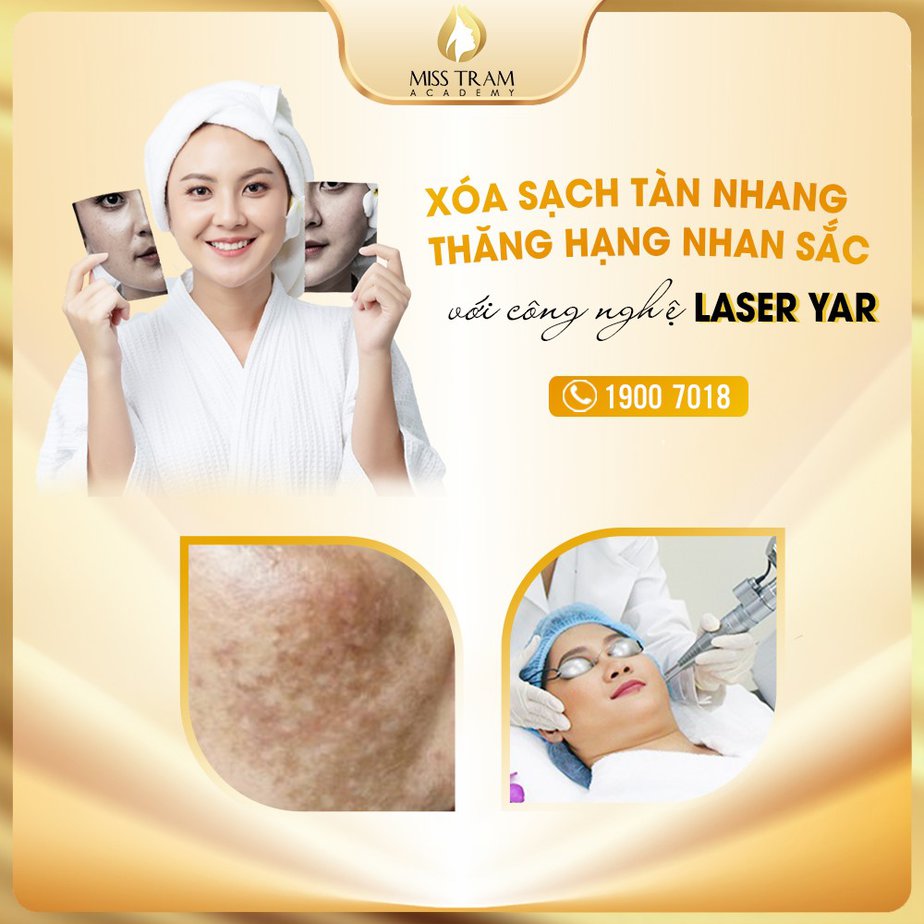 YAG laser is one of the famous melasma treatment technology with optimal efficiency, widely applied in spas and beauty salons in Vietnam. This is the first generation of color lasers in the US, using advanced laser energy, breaking down the melanocytes in the dermis (wavelength 1064nm) and the upper part (532nm wavelength).
This technology does not have a direct dissection or burn on the skin, so it is completely safe, does not cause pain, does not require any downtime. At the same time, the impact of the laser has the ability to stimulate collagen production, helping the skin regenerate its natural color.
Picosecond laser melasma treatment technology
Picosecond laser is considered a breakthrough in skin pigmentation treatment technology. With 2 common wavelengths (1064 nm and 532 nm), Picosecond easily removes dark spots, birthmarks, tattoos, etc., thanks to the mechanism of dissolving pigments into debris and excreting them out of the body. natural way.
This technology brings high treatment efficiency, shortens the treatment regimen and supports skin regeneration quite effectively.
Q-Switched ND YAG Triple Pulse laser technology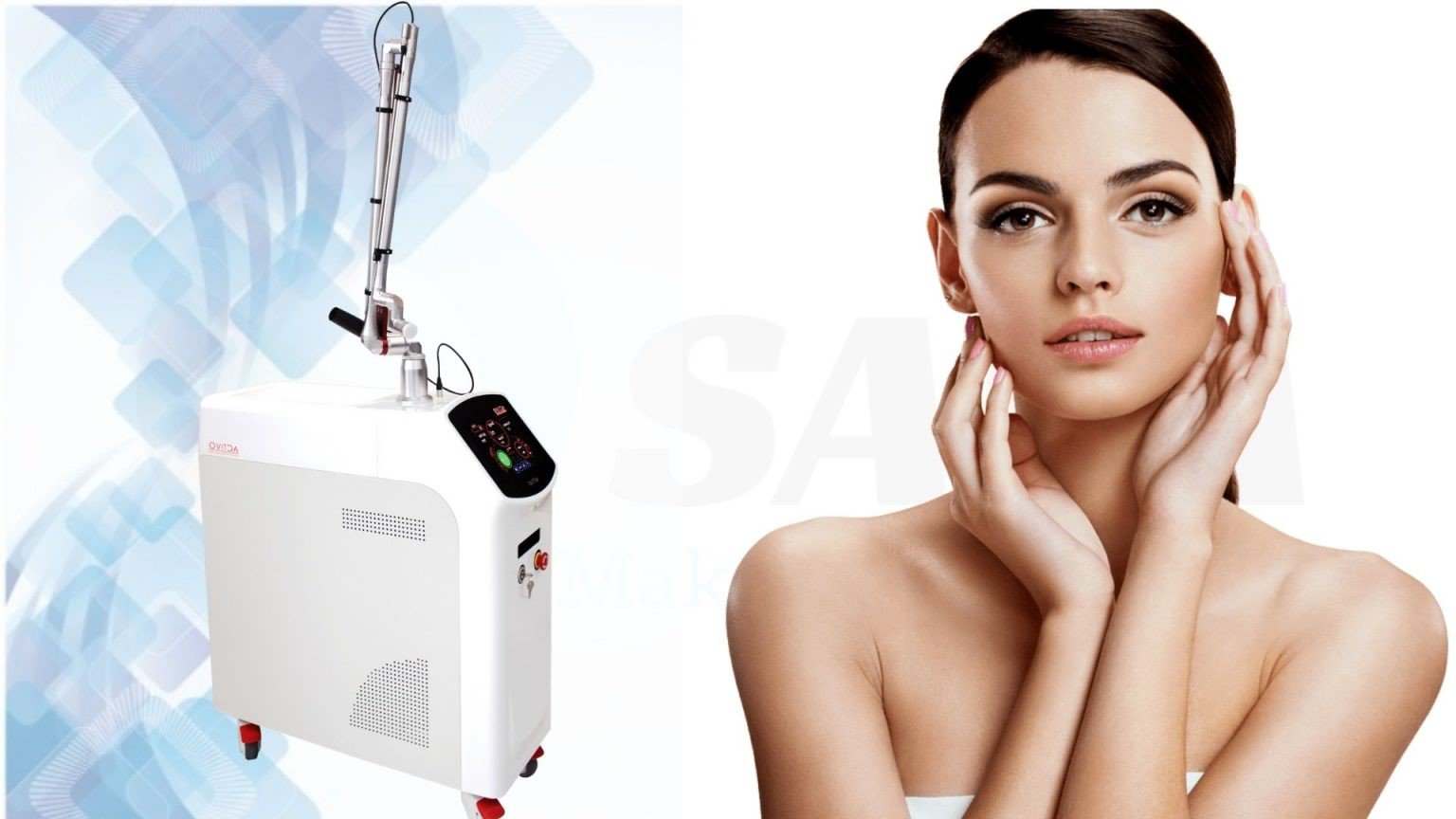 Q-Switched ND YAG Triple Pulse is a smart laser generation, using double pulses or upgraded from single pulse lines, providing outstanding melasma treatment. This technology also uses two wavelengths 1064nm and 532nm to destroy melanin pigment in the epidermis and dermis, breaking up the pigments of age spots, freckles, melasma,.... and naturally excreted from the body.
Besides, the Q-Switched ND YAG Triple Pulse Laser also helps to improve other skin problems such as oily acne, large pores.
Fractional CO2 laser melasma treatment technology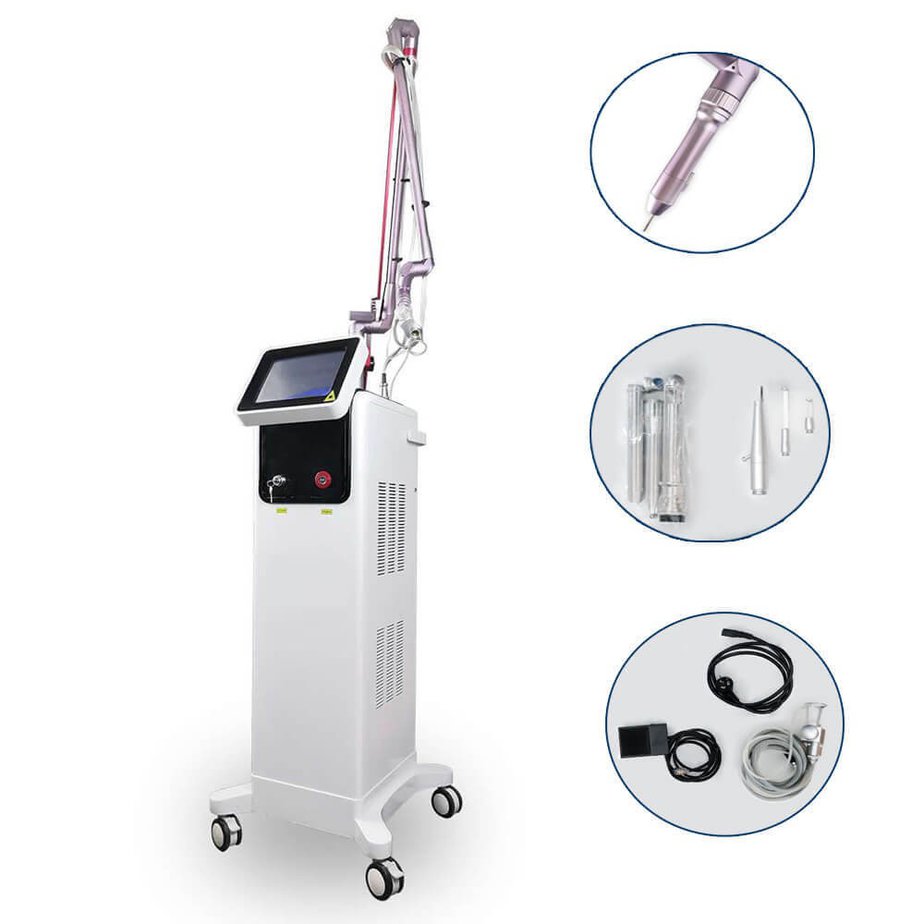 Considered as a versatile technology for skin problems, Fractional CO2 Laser can also effectively treat melasma, age spots, freckles. With the combination of RF electromagnetic waves and optical energy, Fractional CO2 Laser generates a large amount of heat, goes deep into each layer of cells and removes melasma.
In addition, the impact of Fractional CO2 Laser also stimulates collagen proliferation, effectively improving aging problems, dark scars, acne, ...
Ultra Nano laser melasma treatment technology
By using laser light to help identify and locate melanocytes, Ultra Nano will split melanin into small patches and remove them naturally out of the body. This technology can make the skin turn pink in about 1 hour, the skin will be stimulated to increase collagen and regenerate quickly right after the treatment.
Evaluation of Advantages and Disadvantages of Modern Melasma Treatment Laser Technologies
In general, laser technologies for treating melasma often have the same mechanism of action with the following advantages:
Can remove melanoma without invasive, no skin damage, no skin thinning, no downtime.

Effectively fade the condition, level of melasma, prevent recurrence.

Supports the treatment of many other skin problems such as acne, dark spots, oily skin, large pores, dark scars and stimulates the regeneration of young and beautiful skin.

Fast and safe treatment regimen.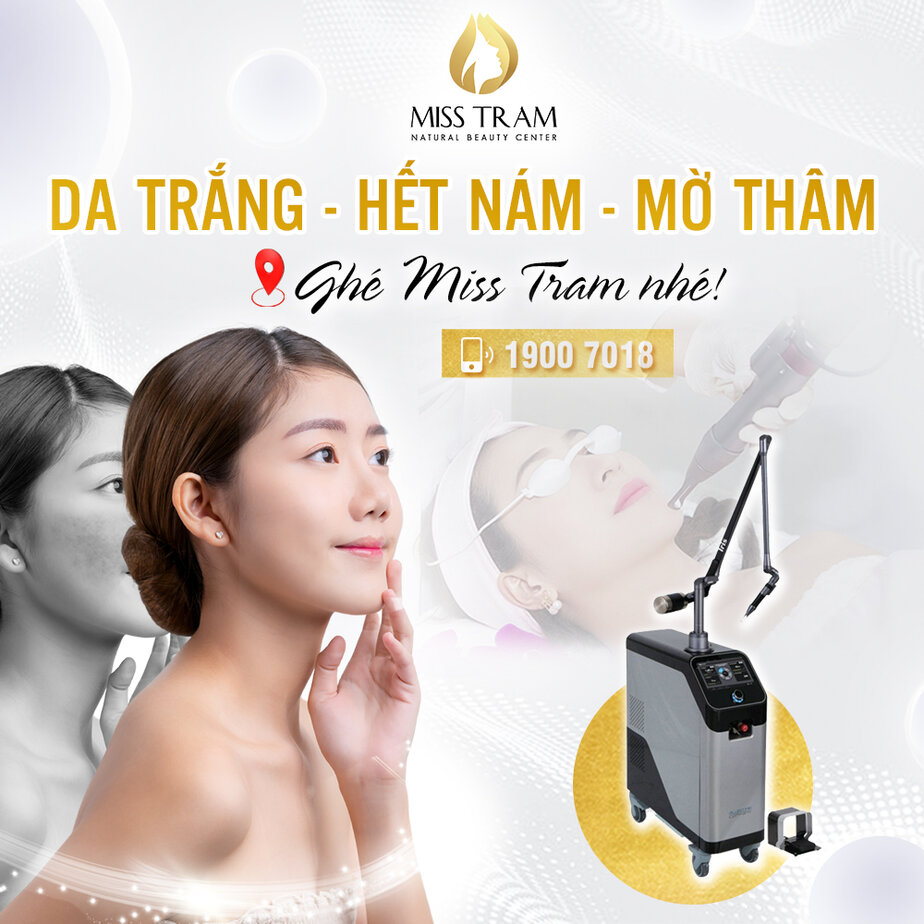 However, because it is a modern technology, laser melasma treatment also carries many disadvantages and risks such as:
The cost of treatment is high because it requires a strong investment in machinery, technology and personnel.

Must be performed properly by dermatologists/experts, experienced professionals.

Skin needs to be carefully and properly protected after treatment, otherwise it will be very vulnerable.

If the laser is not used properly, the equipment is not modern, it can cause many unfortunate consequences (skin burns, skin scars, eye damage, ...).
Usually, with modern laser technologies, it only takes about 1-3 sessions to remove melasma. However, in order to optimize the cost and suit each skin condition, many spas can offer a regimen that combines a variety of treatment methods: laser, non-metallic, special treatment, ...
Thus, the article has summarized the The best laser technology to treat melasma Currently. In order to apply laser technology effectively, you not only need to understand the process of using the treatment machine, but also have a solid understanding of the customer's skin problem in order to choose the right wavelength. In addition, if you want to provide the most professional service, you also need to make sure that the stages of examination and consultation before and after the melasma treatment are done methodically, ensuring fast - safe treatment and bringing about the best results. best customer satisfaction.
Hope the article will be useful, if you want to learn more about skin, skin problems and effective treatment methods, you can refer to this article. Intensive Skin Care Course by Miss Tram Academy. Good luck!