Lifting technology is highly appreciated for its effectiveness in increasing elasticity - reducing sagging of the skin; thanks to that the signs of skin aging is pushed back – returning youthful and smooth skin. Among the many technologies advertised with "divine" lifting capabilities, what are the really effective and safe methods that spa managers/technicians can consider to provide optimal service? best for customers?
With this post, Miss Tram Academy will mention Top The Most Effective Skin Rejuvenation Lifting Technology The current.
The best new skin rejuvenation technology today
1. HifuS+ . Technology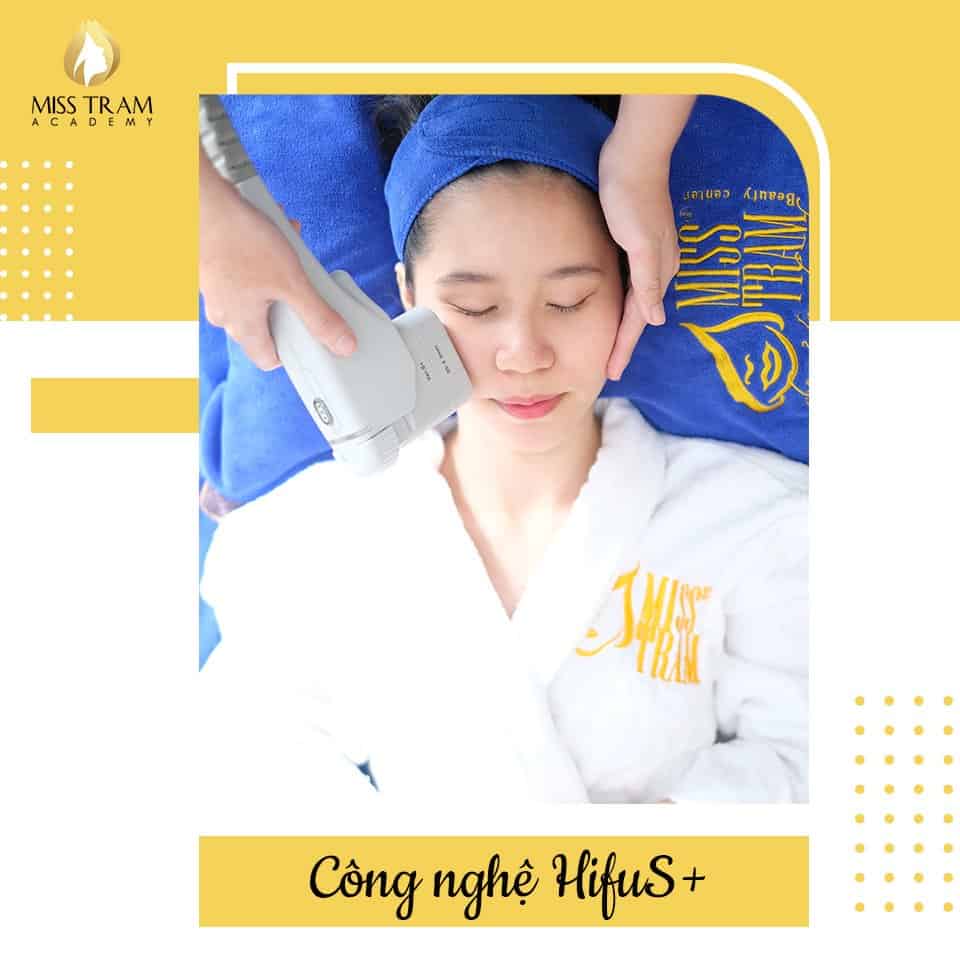 Using focused ultrasound waves through the skin surface with a heat of 60 - 70 degrees, impacting at a depth of 4,5mm brings effective:
Remove wrinkles around the corners of the eyes, mouth, forehead, cheeks ... thanks to the ability to connect broken links, restructure new epidermal cells.

The production of collagen and elastin is to help the skin stretch, naturally healthy.

Lifting muscles, improving sagging skin, a slimmer and younger face.
>>> Related posts: Actual results of skin rejuvenation with Hifu S + technology Actual pictures of customers when beauty treatment at Miss Tram's spa
2. RF skin rejuvenation technology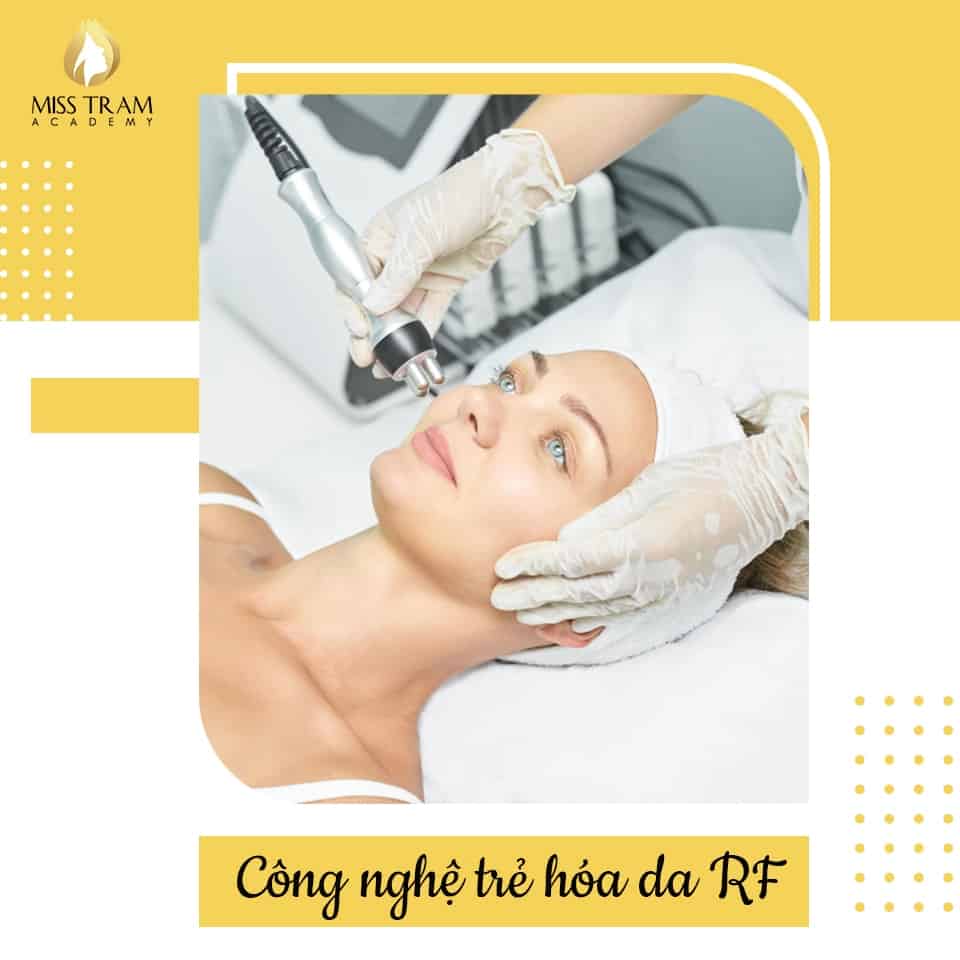 Using RF waves (radio frequency waves) to act on the skin, helping to solve problems:
Remove wrinkles, improve sagging skin, sagging very effectively.

The impact RF waves will stimulate collagen production to increase elasticity, improve metabolism to help skin look youthful and full of life.

He lifts muscles, removes wrinkles with RF technology also contributes to V Line mold, melts fat under eyes, double chin safely and effectively without being invasive.
3. Thermage technology
Using monopolar radio waves with temperatures from 40 to 50 impact on the epidermis, dermis and dermis to help the skin:
Shrink pores, bright smooth, rich in vitality.

Producing collagen Increase skin elasticity, improve skin structure from the inside.

Improve wrinkles, lift muscles, slow down the aging process.

Non-invasive, safe and effective, can be applied on face, body...

FDA approved, safe and effective.
4. Ultherapy Technology
Ultherapy lifting technology uses focused ultrasound energy to penetrate up to 4.5mm deep into the skin, stimulating collagen and elastin production. As a result, this method is highly appreciated for its lifting effect - skin rejuvenation with only one course.
Advantage:
Non-invasive, no pain during and after the procedure.

No resort needed.

Short treatment time.

The effect can last up to 2 years.
5. Ultraformer 3 . Technology
Ultrafomer 3 is a lifting technology that uses high-intensity ultrasound waves to affect the deep layers of the skin. This ultrasonic wave can identify and shorten broken collagen fibers, filling wrinkles; At the same time, the heat level of 60 - 75 degrees Celsius also helps to increase collagen and elastin for more elastic skin.
This technology stands out with:
Lifting effect - visible skin rejuvenation after only the first treatment.

High safety - painless to perform.

No downtime - you can resume your normal activities after the treatment.
6. Exilis Technology
Exilis lifting and wrinkle removal technology applies heat to the deep layers of the skin to stimulate the production of collagen and elastin; makes skin firmer and more elastic. Exilis gives clients youthful, healthy skin without surgery, pain, and downtime.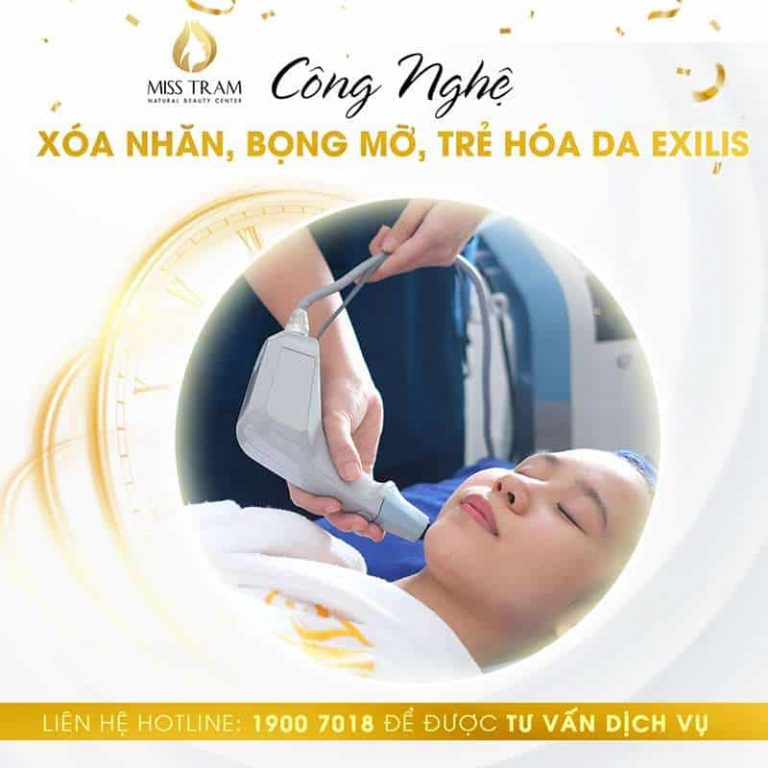 Outstanding uses:
Eliminate wrinkles, aging, sagging skin for the whole body.

Reduce puffiness, lift facial muscles.
7. Thread Lifting Technology
Thread lift technology uses a network of threads implanted in the skin to create a soft tissue scaffold that supports the external muscles. At the same time, it also helps to tighten skin, limit sagging skin - create a more radiant, fresh face.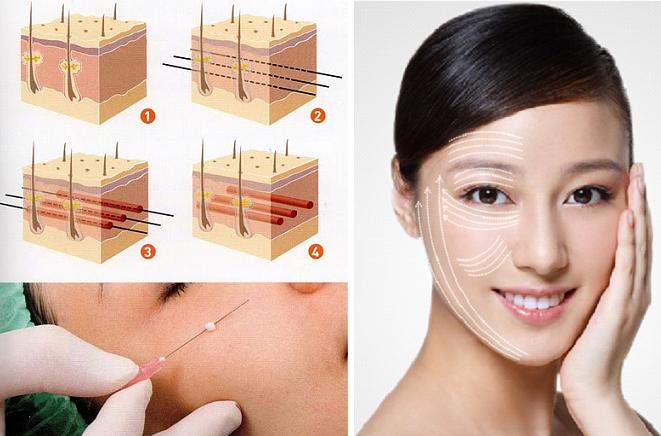 Highlights:
Less invasive.

Fast recovery after treatment.

Leaves no scars.
Miss Tram Academy – Prestigious, Professional Skin Rejuvenation Lifting Training
With more than 18 years of experience in researching and providing beauty services, Miss Tram Academy confidently brings quality courses - practical, equipping students with the necessary knowledge - skills.
To access the most effective skin rejuvenation technologies available today, you can come to a full skin care training course or a high-tech lifting and wrinkle removal course on request.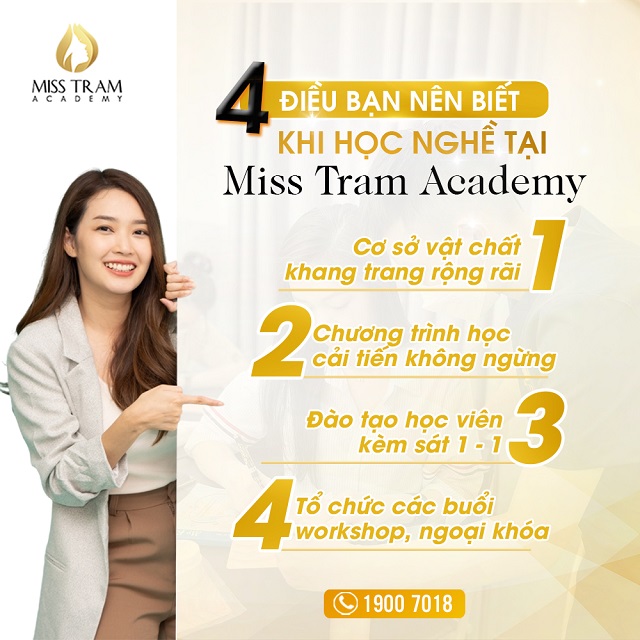 The reason why Miss Tram Academy is highly appreciated for skin rejuvenation training:
Scientific training program - methodical - quickly updated with new technologies/processes.

Classrooms are good teachers, extensive knowledge of aging skin, good pedagogical ability, closely follow students.

Spacious classrooms, modern and complete tools - equipment - machines.

Visual learning method: on slides, on models and regularly practiced on real samples.

Reasonable tuition fees, often with incentives.

Clear output standards, granted with the standard Primary Vocational Certificate of the Ministry of Labor - Invalids and Social Affairs.
Above is information about Top Most Effective Skin Rejuvenation Lifting Technology Today. If interested course of Miss Tram Academy, contact us for thoughtful support!
>>> Recommended articles: Natural Effective Skin Rejuvenation Mask Recipe - Guide 6 safe and effective skin rejuvenation mask recipes from natural ingredients that are easy to buy and easy to make.
Learn more about beauty secrets, as well as spa experience at Blog Share