Lane dry skin assembled with dead cells "obnoxious" is indeed an obsession for every girl. So how to make the skin soft and smooth? Save now 3 simple exfoliating recipes - easy to follow below!
3 Exfoliating Recipes for Beautiful, White, Radiant Skin
1. Coffee grounds – The number 1 enemy of dead cells
Material:
⅓ cup of salt.

1 teaspoon olive oil.
How to do it: Mix well, then rub evenly on the area to be exfoliated, massage well for 5-10 minutes, then shower again with shower gel. For best results, use 2-3 times a week.
2. Red bean powder from nature
Material:
1 cup red beans (for face and body)

70ml fresh milk without sugar
The method is extremely simple: Mix the mixture and beat well until smooth, apply to the whole body and face, massage for 10-15 minutes, rinse with clean water. You will feel the smoothness of the skin right after the first use.
3. Oatmeal for sensitive skin
Material:
1 small cup of oatmeal

jar of yogurt
Steps: Gently massage the mixture onto dry, cracked skin. Unlike coffee grounds or red bean powder with grain ingredients, smooth oatmeal is suitable for sensitive skin. Use weekly to feel the change of skin.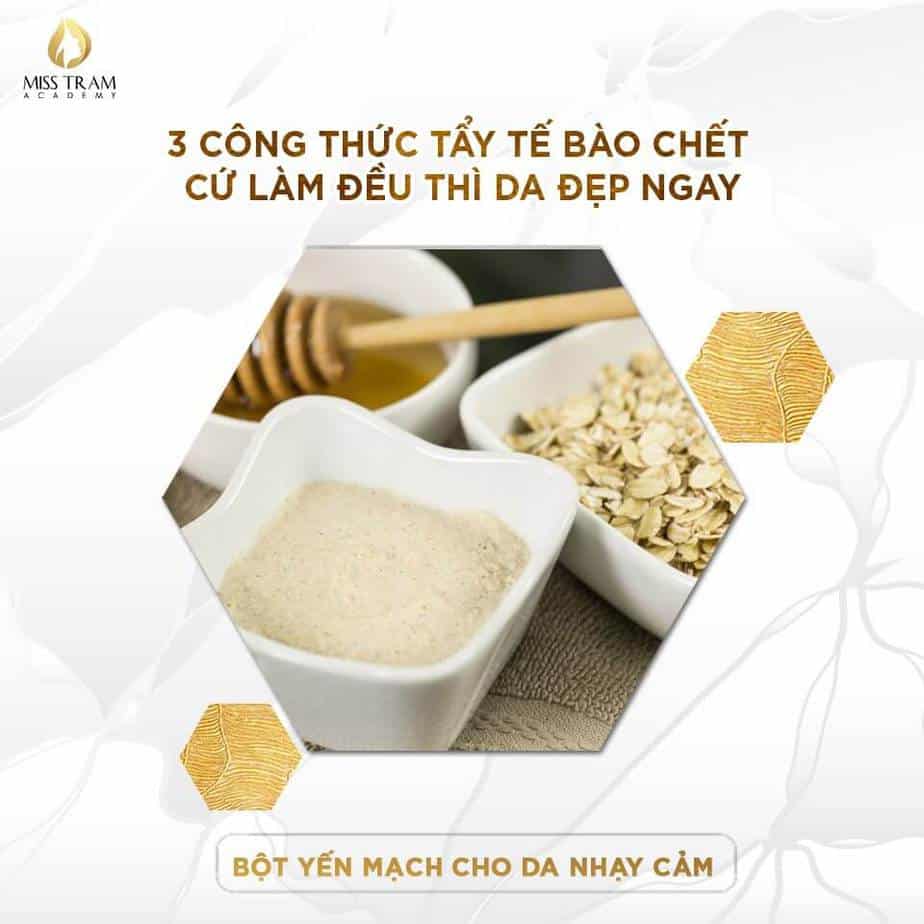 Say goodbye to "ugly" dead cells with just 3 extremely effective formulas.
For more information, the popular courses (depending on your interests) to get started with the beauty industry are:
Please contact us immediately Miss Tram VietNam for more advice on the study path as well as to see if you are suitable for this profession or not!
See more articles in this category Question and Answer of Miss Tram VietNam!