Acne is always the fear and discomfort of not only women but also men. Leaving dark spots on the face makes the skin uneven, less sharp. In this case, the KTV needs to grasp the consulting knowledge and handle it quickly, bringing optimal efficiency to the customer.
To know what the recipe for "killing" acne is, KTV cannot ignore the following article of Miss Tram VietNam where are you!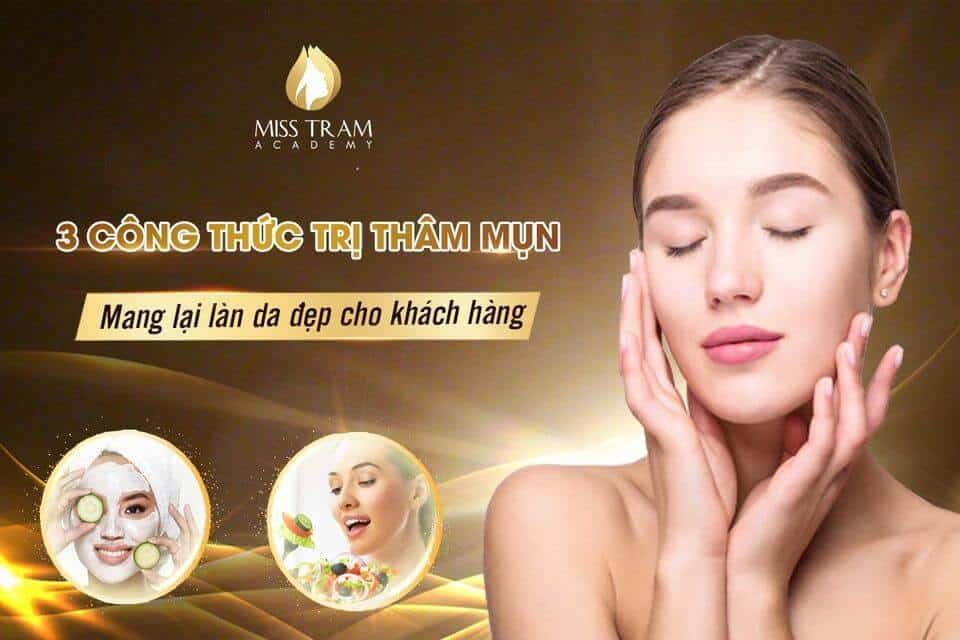 3 Acne Treatment Recipes Bring Healthy Skin To Customers Khách
1. Lifestyle - eating science
In addition to special treatment and cosmetic treatments, it is necessary to combine with a scientific lifestyle - eating regimen to bring the best effect.
– KTV needs to advise customers to limit sugar, increase vitamin A & D, supplement antioxidant foods, increase consumption of omega 3 fats.
2. Masks from nature
- Using a mask from nature does not help "bai" acne, making the skin white and smooth. With easy-to-find and easy-to-make ingredients, it will be a smart choice when KTV applies it in the treatment process
There are some effective natural masks for acne that KTV should apply such as: honey lemon mask, oatmeal and yogurt mask, green tea mask, fresh milk turmeric mask...
3. CO2 laser acne treatment technology + Traditional Chinese medicine secrets S1, S2, S3 at Miss Tram
- Technology Fractional CO2 . Laser Micropoint Activation Using a wavelength of 10.600 mm, it penetrates deeply into the dermis without causing invasion of the surrounding healthy skin to help eliminate acne-causing bacteria, regulate sebum, make acne scars and antibacterial on the skin.
- Combine with Traditional Chinese Medicine Secret S1, S2, S3 with natural ingredients: snow lotus flower, mulberry root, tea tree oil, purslane extract - centella asiatica, vitamins... in each acne, helping to treat acne safely and naturally.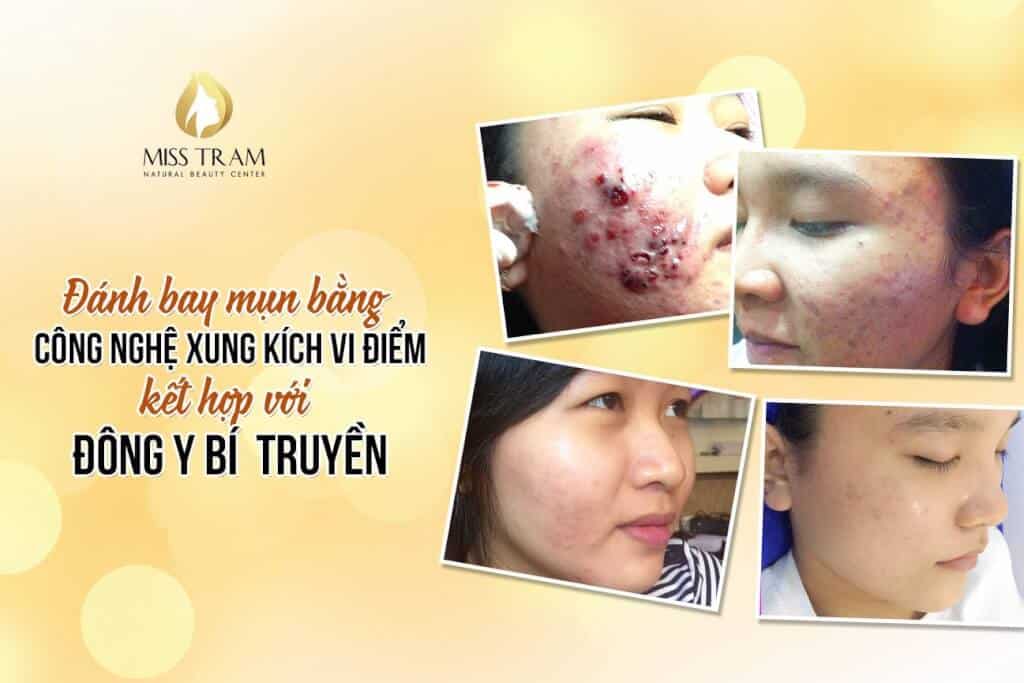 Beat acne scars safely with technology at Miss Tram
To treat acne for customers is not difficult if the KTV understands the knowledge, applies counseling and treatment with appropriate methods. Miss Tram Academy firmly believe that you will master the "game" of finding smooth skin for women!
For more information, the popular courses (depending on your interests) to get started with the beauty industry are:
Please contact Miss Tram immediately for more advice on the study path as well as to see if you are suitable for this profession or not!
See more articles in this category Question and Answer of Miss Tram VietNam!