Currently, the beauty industry, especially Skin Care face and Spray cosmetic tattooing There is a huge demand for staff. So, if you are looking to pursue Cosmetic tattooing profession, and are looking for a prestigious and quality vocational training address in Binh Thuan Please refer to the article below.
List these spa vocational training address mà Miss Tram VietNam The following introduction will surely be of some help to you!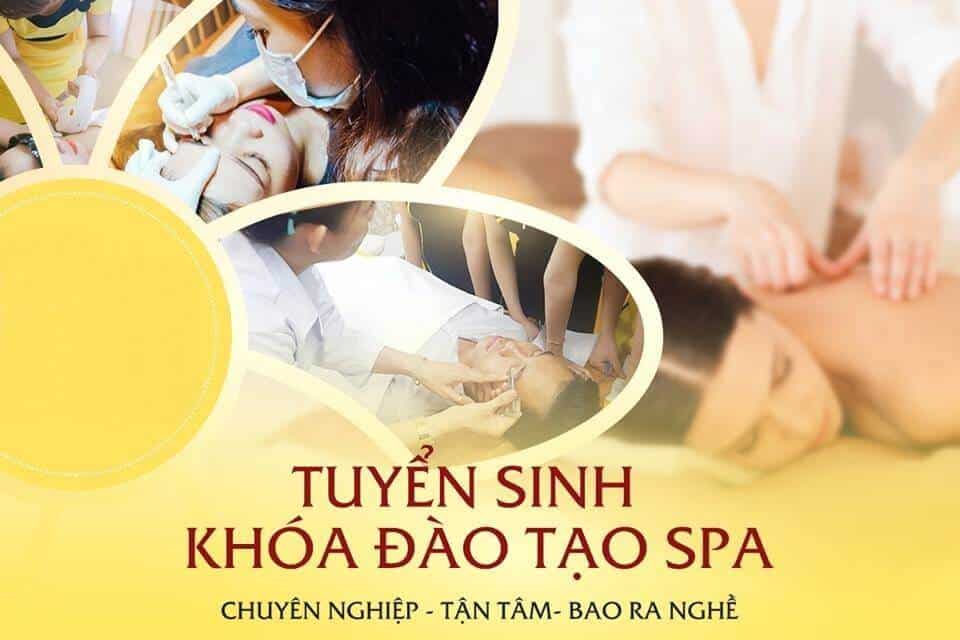 Spa Training Skin Care, Cosmetic Tattooing In Binh Thuan
1. Selena Spa
When you become a student of Selena Spa You will learn in a professional training environment. Along with modern equipment will help you always learn the best, most useful and latest in the profession.
Address: 72 Mau Than, Thien Nghiep, Phan Thiet, Binh Thuan

Phone: 0936.898.787
2. Seoul Spa
Study at Seoul Spa You will be taught by a team of experienced and highly skilled teachers who will guide you closely until you master your craft.
Address: 154 Truong Han Sieu, Phu Thuy, Phan Thiet, Binh Thuan

Phone: 1900.6947
3. Ngoc Dung Beauty Salon
Ngoc Dung Beauty Salon is a prestigious training address for cosmetic tattooing, with a team of experienced teachers and modern equipment. With these strengths, Ngoc Dung will ensure to train you professionally after graduation.
Address: 154 Tran Hung Dao, Phu Thuy, Phan Thiet, Binh Thuan

Phone: 1800.6377
4. Botanica Spa
Botanica Spa famous as a training address with a system of modern and advanced equipment to serve the teaching and learning process to the fullest.
Address: 83B Nguyen Dinh Chieu, Ham Tien, Phan Thiet, Binh Thuan

Phone: 0948.877.203
5. Thanh Thanh Spa
The training program for cosmetic tattooing is the strength of Thanh Thanh Spa. With the necessary elements from the facilities, the teaching staff, the methodical curriculum will ensure to serve the learning process in the best way.
Address: 87 Le Loi, Phuoc Hoi Ward, TX. Lagi, Binh Thuan

Phone: (025) .2384.1128
6. Leaves Que Spa
Leaves Home Spa is the address that will help you master all knowledge and professional skills from basic to advanced through different levels.
Address: 35 Dang Thai Mai. Phu Thuy, Phan Thiet, Binh Thuan

Phone: (025) .2389.3333
7. Kim Hang Spa
Kim Hang Spa is the place that has trained many Masters in the beauty industry in general and the cosmetic tattoo industry in particular. So, this is the address that you should not miss.
Address: 199 Thong Nhat, Tan Thien, TX. Lagi, Binh Thuan

Phone: (025) .2387.1657
8. Water Lily Spa
Courses in Water Lily Spa always innovate and apply the most advanced technology in the teaching process, in order to bring the best results for students.
Address: 38 Nguyen Dinh Chieu, Phu Hai, Ham Thuan Bac, Binh Thuan

Phone: 0918.891.628
9. Mushroom Beauty Spa
With many years of experience in the beauty industry, Mushroom Beauty Spa is the leading prestigious spa address in Binh Thuan. Thanks to the good training quality, as well as the carefully compiled curriculum and friendly learning environment.
Address: 717 Tran Hung Dao, Duc Long Ward, Phan Thiet, Binh Thuan

Phone: 0392.966.939

Spray cosmetic tattooing is a quite hot industry and promises to develop even more in the future. However, there are many young people who really have a passion for the cosmetic tattoo industry but do not have the conditions to go to school far away, have no accommodation, cannot afford tuition fees - living expenses, etc. other concerns. So, in order to solve this dilemma online cosmetic tattoo spray course at Miss Tram was born.
This course Miss Tram VietNam wishes to bring opportunities to all students from all over the world, has the dream of sowing beauty to everyone.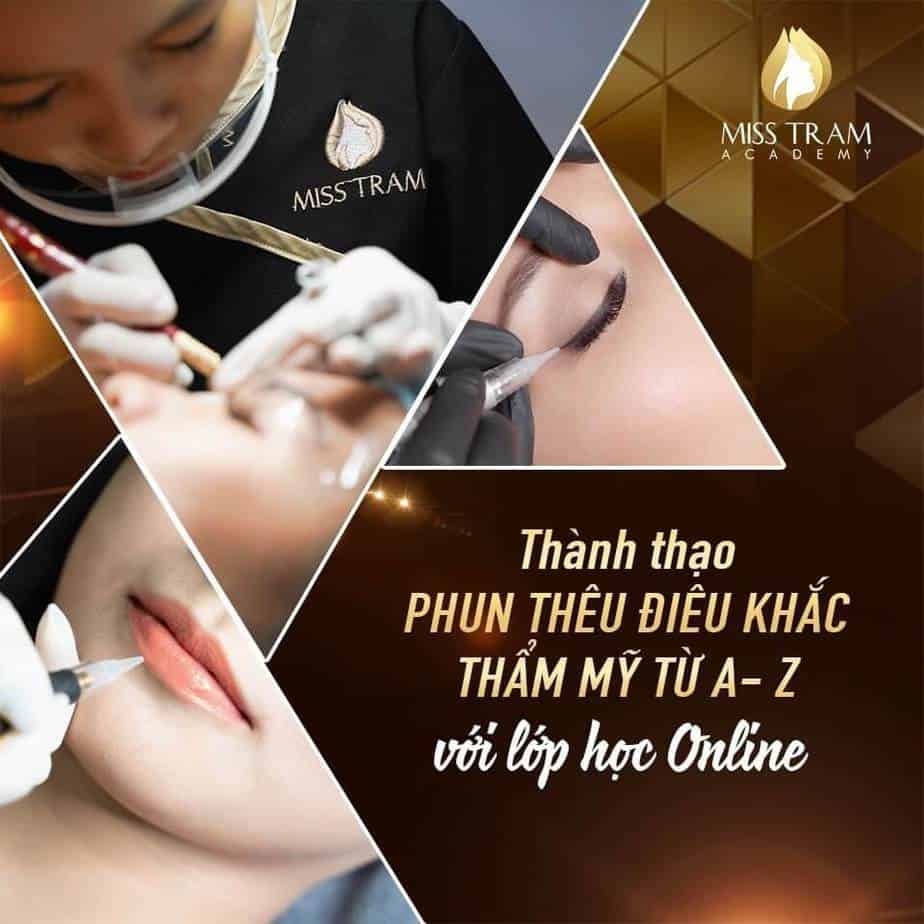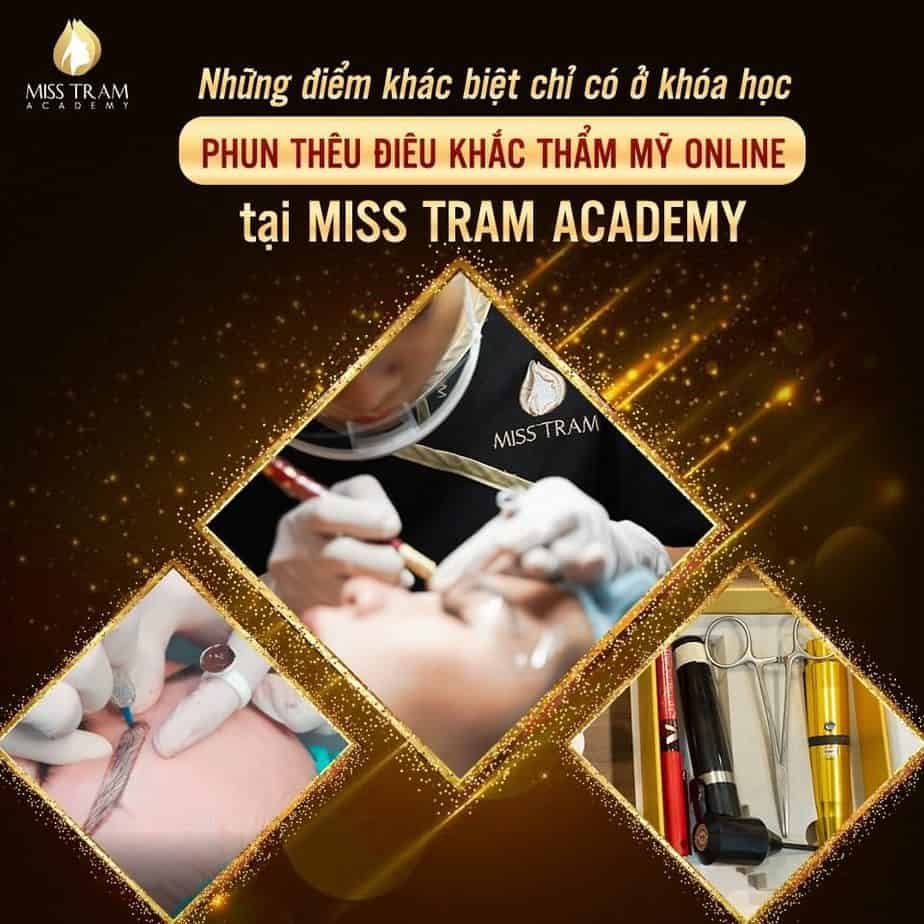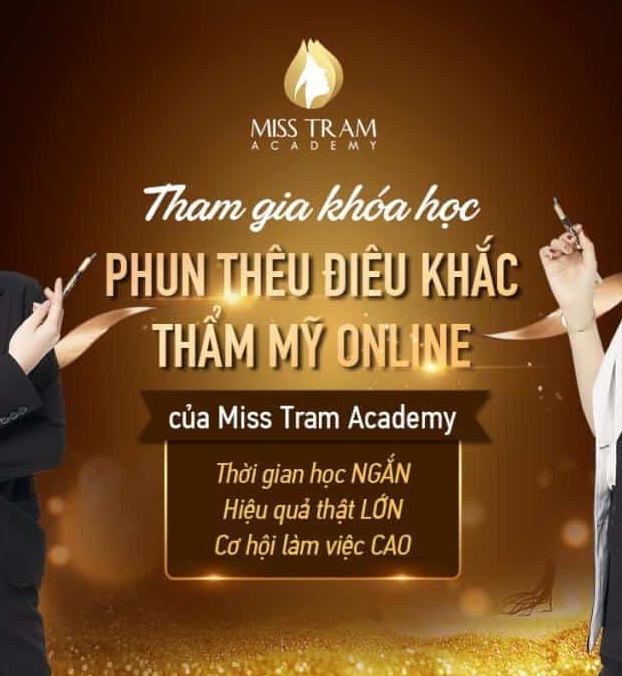 Hopefully, the information Miss Tram shared above will be useful information, a "springboard" to help you choose a reputable, quality and suitable spa training address. Thank you for following our article.