|Question – Answer| What color to go to treat men's dark lips?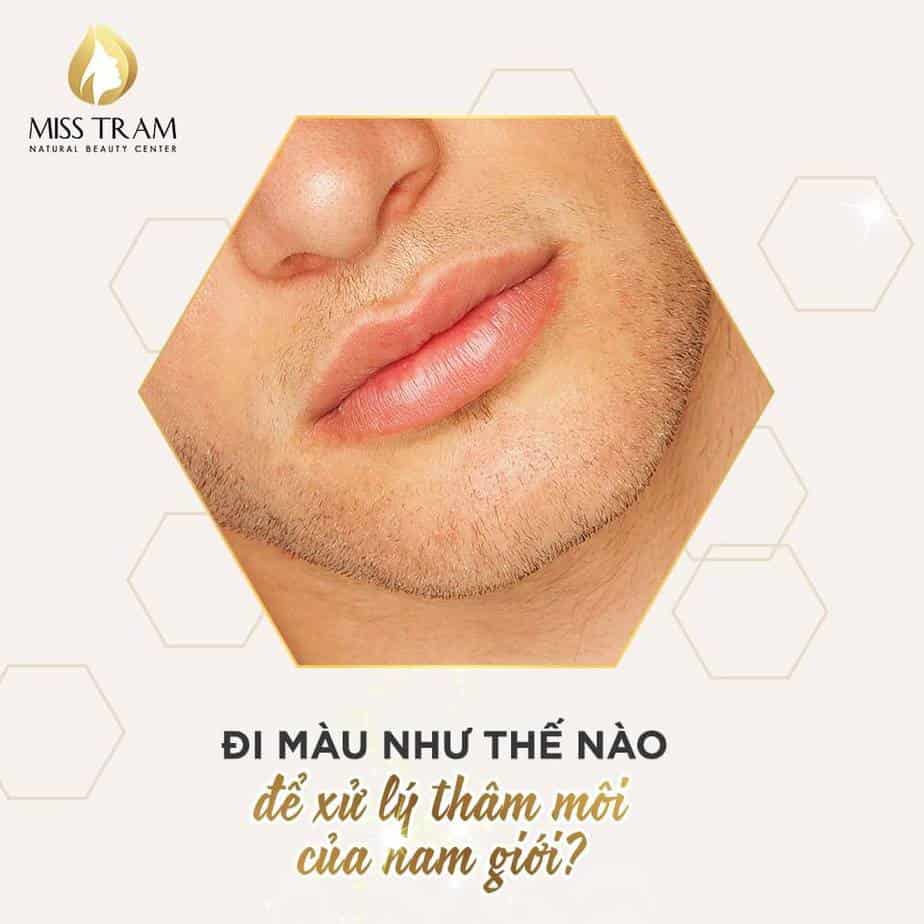 Dark lips not only occur in the lips of women, but are also quite common for men. Some of the main reasons why men encounter this case can be mentioned as:
Exposure to sunlight: Men are less concerned and shielded when going out, so when exposed to sunlight, UV rays create melanin deposition on the lips, making the lips dry, dark and dull.

Regular consumption of caffeinated beverages such as tea, coffee, etc.

Smoking: The nicotine in cigarettes causes the male lips to change color and become darker.

Due to congenital atrophy

Don't know how to care and take care of your lips

....
Each cause will have the most suitable remedies, but to return the lips to a fresh, natural color, many people have turned to "semi-permanent" beauty methods such as Spraying - Lip Sculpting. So if this is the case with a customer, what color should KTV pay attention to to handle that dark part for men?
Let's see Miss Tram's suggestions!
Cover with a base layer of Orange + Lemon yellow with a ratio of 7/3 (Orange and lemon yellow for deep treatment with Purple Light) for full color and brighter and brighter lip base than skin tone and lip pigmentation back to pink.

Using the same tone of the background color and in the original color must have an orange light, do not use a bold tone because treating dark lips is lightening the lip base .... If you apply a layer of dark color, the lip base cannot turn on the tone.

In addition, it is possible to apply the technology of Lip Absorption - which is a color treatment process with a neutral darkening solution through a professional lip sprayer. Accordingly, depending on the dark root, the KTV will conduct a selection of a suitable de-blurry solution to go through before applying the standard lip color.
Above are the suggestions of Miss Tram, if you don't mind, please share your secret or how to do it below in the comments for everyone to discuss more about this case!
----------
For more information, the popular courses (depending on your interests) to get started with the beauty industry are:
- Course in Tattoo, Embroidery, Aesthetic Sculpture (eyebrows - eyelids - lips)
- Skin Care and Treatment Specialist Training Course
- Professional Eyelash Extensions - Professional Eyelash Curling Course
Please contact Miss Tram immediately for more advice on the study path as well as to see if you are suitable for this profession or not!