What career to choose, what to do in the future is one of the questions that many young people are most interested in. This is a problem not only of high school students but also of those who are "struggling" with their current job. However, with the development of living needs, there are many professions for us to choose and experiment with.
Inside, beauty profession is one of the most worthy professions to study today. Because people's need for beauty care is increasing, high-quality human resources are seriously lacking. So, among beauty professions, which profession should you choose to study? Together Miss Tram Academy research Top 5 hottest beauty professions now.
The Hottest Beauty Professions List Today Is Followed By Many People
1. Intensive skin care specialist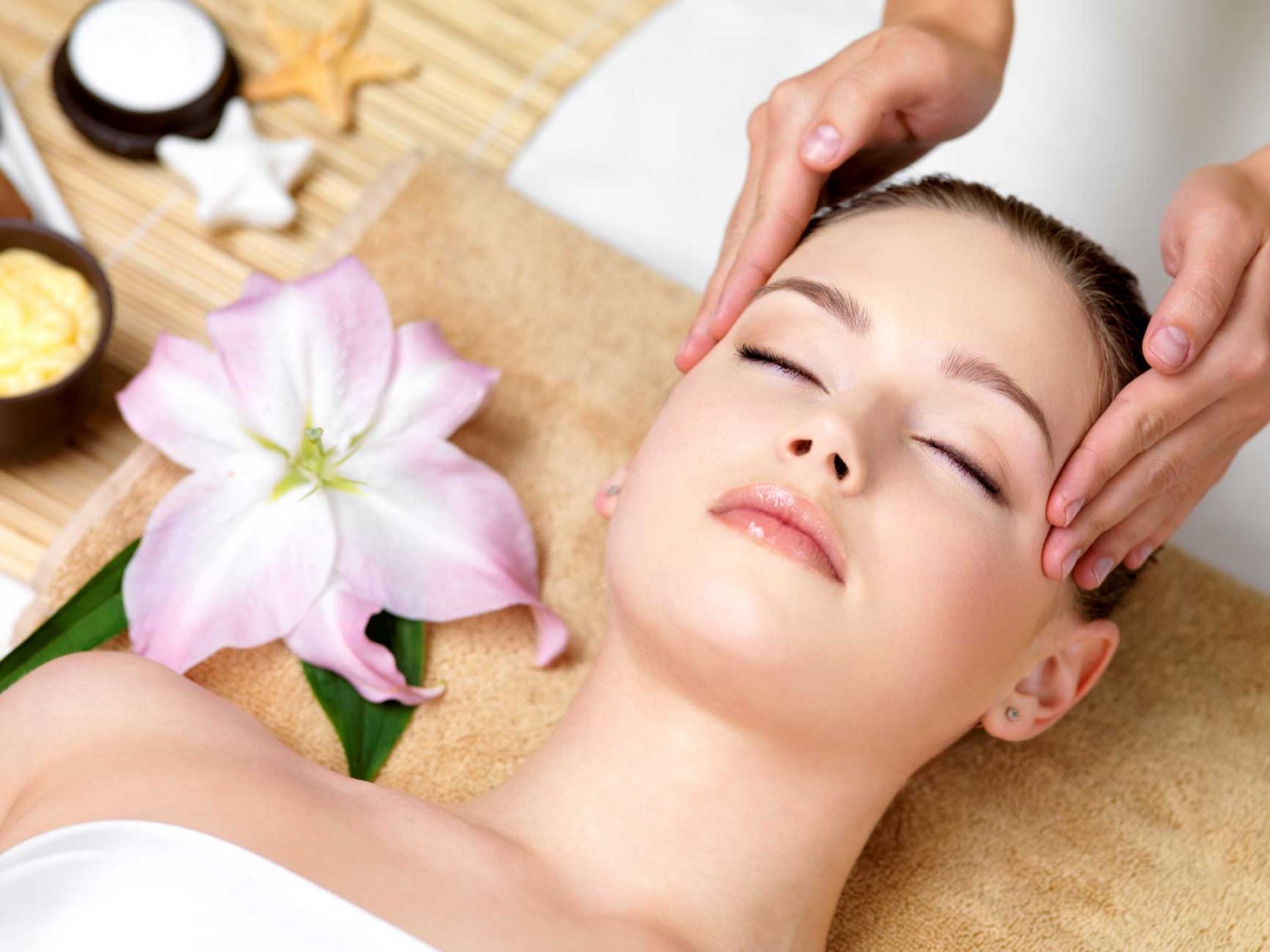 After a blossoming period of the plastic surgery industry, the trend of "beautiful but natural" is increasingly being paid attention to by beautiful people. In particular, with the current situation of environmental pollution and fine dust, skin problems are appearing more and more. This has led to the great development of care services - intensive skin treatment and skin beautification with technology.
Therefore, industry skin care profession There is a lot of room for growth in the near future. If you are a person who likes beauty, likes to apply technology to beauty, this is one of the most suitable professions for you.
2. Spray embroidery, aesthetic sculpture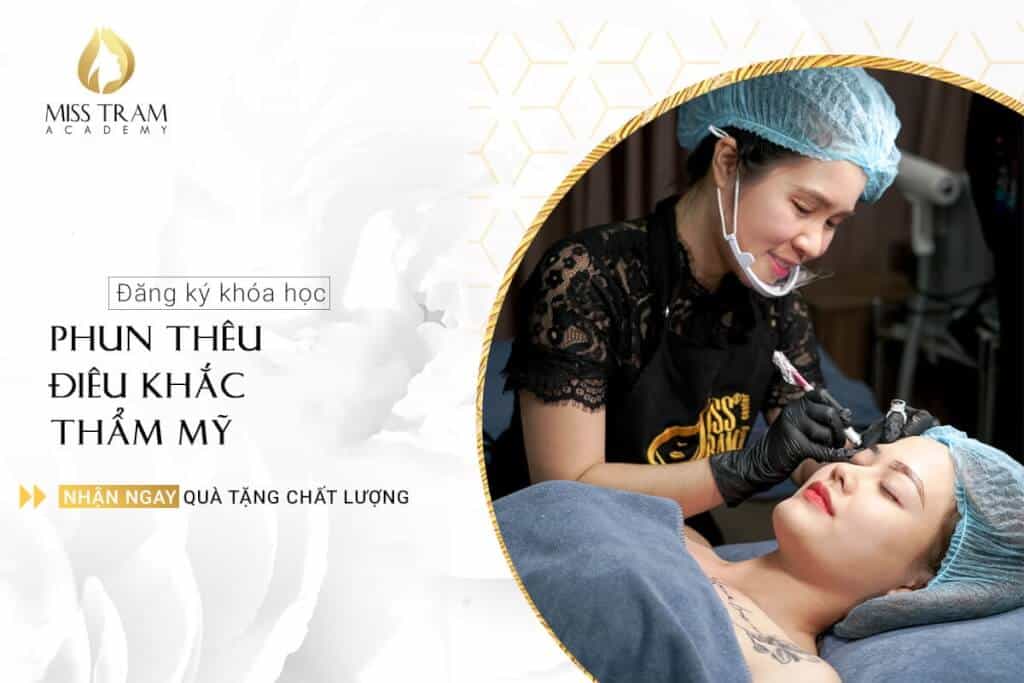 Spray embroidery, aesthetic sculpture is one of the hottest professions in recent years. Although not a new industry, but with an increasing number of customers today, this beauty industry is still considered to be thriving in the future.
Learning cosmetic tattoo spray includes many techniques such as: spraying, embroidery, sculpting for the lips, eyelids, eyebrows. Compared to other beauty professions, cosmetic tattooing has a higher learning time, tuition fee as well as "difficulty". And to become a professional tattoo technician, learners also need to be persistent and constantly learn and practice their skills.
However, the career opportunities, income level and future development direction of this industry are very high. In addition to a stable salary, you can also advance in your job, open your own spa or study intensively to become a lecturer, etc. Therefore, for those of you who love beauty and have a high degree of meticulousness, This is an ideal choice.
3. Make-up profession
Makeup is an industry that has been around for a long time. But with the development of life needs and current technology era, learning makeup gives us a lot of development and application opportunities in the future. In particular, in addition to pursuing a professional makeup career, many people who study makeup have the direction of being a youtuber, reviewing cosmetics or combining business models with photography studios, etc.
Although this profession does not take much time to learn as well as tuition fees, it requires learners to have dexterity, passion, high aesthetic eye and always be persistent and meticulous. Therefore, for those of you who have a passion for beauty, this is also a profession worth taking seriously and experiencing.
4. Eyelash extensions profession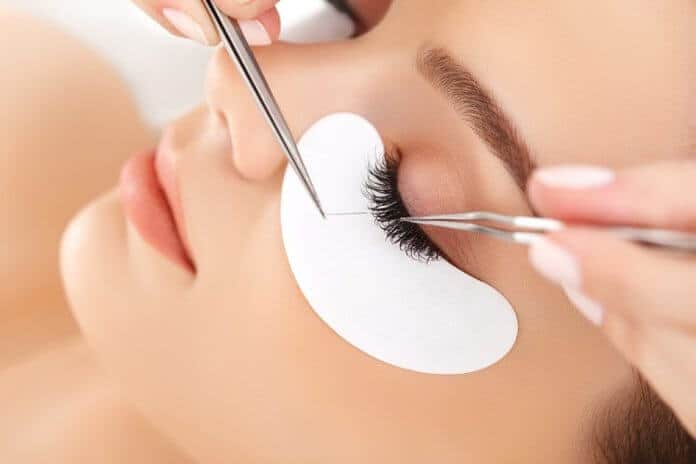 Surely many people will be surprised when eyelash extensions are considered a hot profession. The reason is that there are many "eyelash extensions" in the market but there is a lack of high-quality human resources, while the customer source is still growing.
In addition, reputable beauty centers also regularly require professional eyelash extensions experts, who have full degrees, knowledge and the most modern eyelash extension techniques, in order to ensure good service quality. .
Therefore, although learning eyelash extensions is not difficult, it does not take much time and costs to learn, but to ensure the best learning quality and grasp the most modern eyelash extension techniques, you need to choose a training center. build credibility.
5. Massage therapy profession
In this modern life, the development of quality of life is always accompanied by a lot of pressure and worries. This leads to an increasing demand for massage and therapy, and the therapeutic massage industry has more and more opportunities to develop in the future.
Different from traditional massage, modern massage therapy has many types: stone massage, herbal massage, reflexology massage, Japanese massage, Thai massage, etc. And if you want to become a professional massage therapist, You need to attend intensive training centers to get the best training and tutoring.
In particular, this therapeutic massage profession has many directions for future development such as: becoming a massage specialist at Spa, opening more massage services at home, or studying intensively to become a training instructor, etc. passionate about this profession.
The beauty profession has gradually become a professional profession, bringing high income and many directions for future development. Therefore, if you are a person who loves beauty, is meticulous and serious about the profession, then the above professions are the ideal choice for you.
For those who have not yet determined which major they should study, you can contact Miss Tram Academy. Each of our courses has an entrance test to determine the personality, abilities and interests of each student, thereby helping students determine which profession they are best suited for.
Hope the above sharing of Miss Tram Academy will be useful to you. Good luck on your chosen path!