Q – A: HOW TO DIFFERENT FAN FRESH FAN FROM FAN READY?
Teaching staff Miss Tram Academy Very happy to listen to the questions and concerns of the students around Eyelash Extension Course. Today, the teacher will help you better understand each type of fan mi!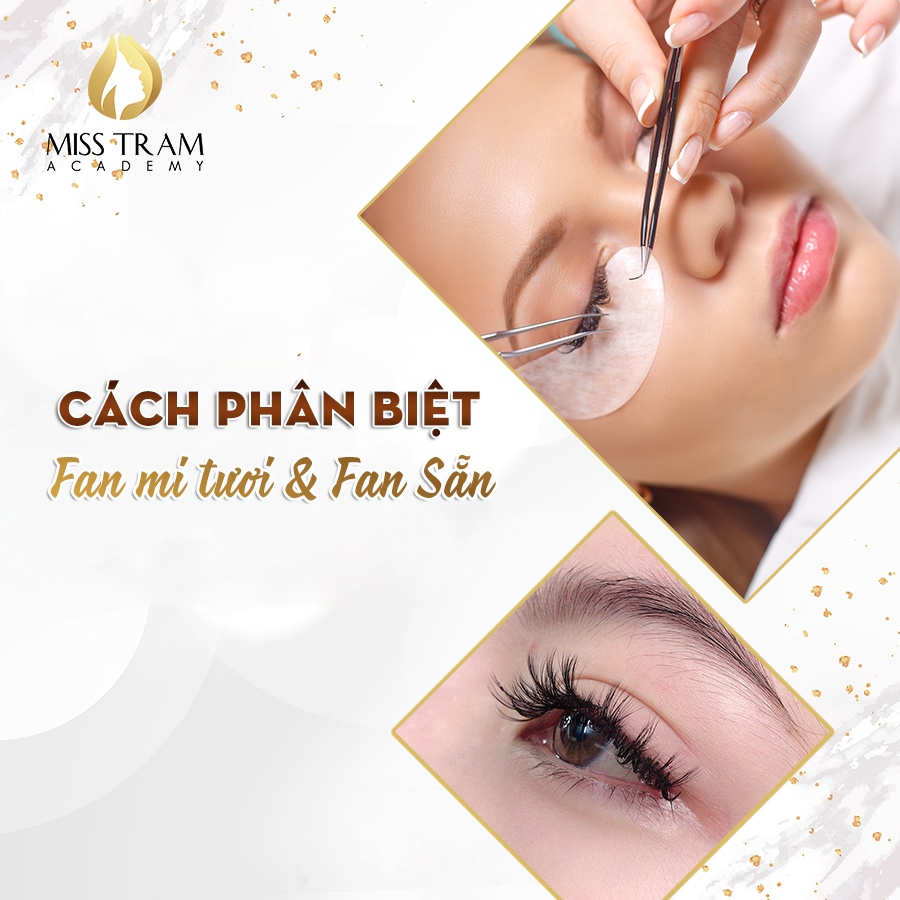 CREATED FANS (lash lashes): is a fan connecting 2 strands, 3 strands, 4 strands... grouped together into a bunch with a common leg, spread top, fan legs are glued together with eyelash extension glue. Eyelash extensions do not have to spend time being a fan in the process of eyelash extensions, ready-made eyelash fans can shorten the completion time in only 20-30 minutes and have a finished product that is thick and bold, one day the worker will be able to do it for you. more customers.
FRESH FAN: is to create fans directly, the craftsman creates fans during eyelash extensions for customers. With the method of creating fresh fans, the 3D eyelash extensions will take a longer time to be made, but in return they will be beautiful, natural and keep much longer than 3d eyelash extensions by creating fans. At reputable eyelash extensions salons create Direct fan is the method of choice for the most part. (Refer eyelash extension kit necessary and How to maintain eyelash extensions? properly safe.
Eyelash extension technology has become very developed, now it not only stops connecting 3 fibers but also can connect many fibers on 1 lash, but the key point is to base on the condition of the customer's eyelids. , KTV will flexibly choose the appropriate technique and style of eyelashes. (See PROCEDURE TO JOIN STANDARD lash extensions Spa)
Above is a simple and important distinction, you must understand the needs and characteristics of each customer to create complete and glittering works!
Miss Tram Helps You Answer Many Questions At: Blog FAQ