Surprisingly Effective Keyword Spray Embroidery Sculpture Aesthetic Online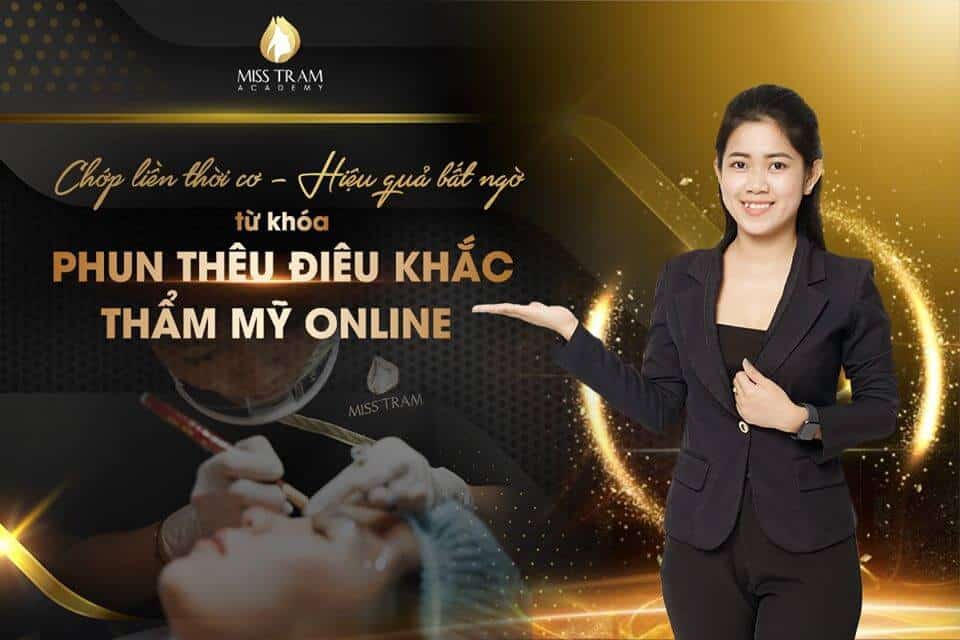 Spray Embroidery Beauty Sculpture Online is "blooming" in recent times because of dozens of super BENEFITS that are sought after by many young people:
Solve the problem of tuition fees, flexible study time.

The curriculum is EASY, EASY TO MEMORY, EASY TO PRACTICE.

Graduate with a STABLE JOB, open a shop with HIGH INCOME.

UPDATE KNOWLEDGE regularly during the career at no extra cost.
Miss Tram commits that after the course you will master the following skills:
Learn more about the profession of Spray embroidery and aesthetic sculpture Eyebrows - Eyelids - Lips

Have a comprehensive knowledge base from basic to advanced professional of a cosmetologist

Be firm on:
+ Types of numbing, ink brands, tools, ...
+ Beautiful standard color mixing formula, handling cases of broken and unsatisfied embroidery spray.
Know which eyebrow shape, lip color, eyelid spray method is suitable for you in particular and your customers in general.

Become a Professional Inkjet Embroidery Sculpture Aesthetic Sculptor Eyebrows - Eyelids - Lips professional with stable income.

It is possible to consult Eyebrows - Eyelids - Lips for everyone and open a beauty salon.

The opportunity to become a Lecturer, a Trainer for other young people who have the same passion for the beauty industry as you..
Quickly grab the opportunity to become a Professional Tattooist even if you don't know anything about the profession!