STUDENTS SHOULD PRACTICE WHITE OPTIONS SPRAY WITHOUT PAIN – SAMPLE RESULTS SATISFACTION
The technique of applying ink to the eyelids with different thin and bold lines to create a natural eye contour is one of the difficult techniques for even skilled workers.
Spraying open eyelids requires extremely meticulous and careful concentration in each spray line because this is a very vulnerable and difficult area to practice. if the skill is not good.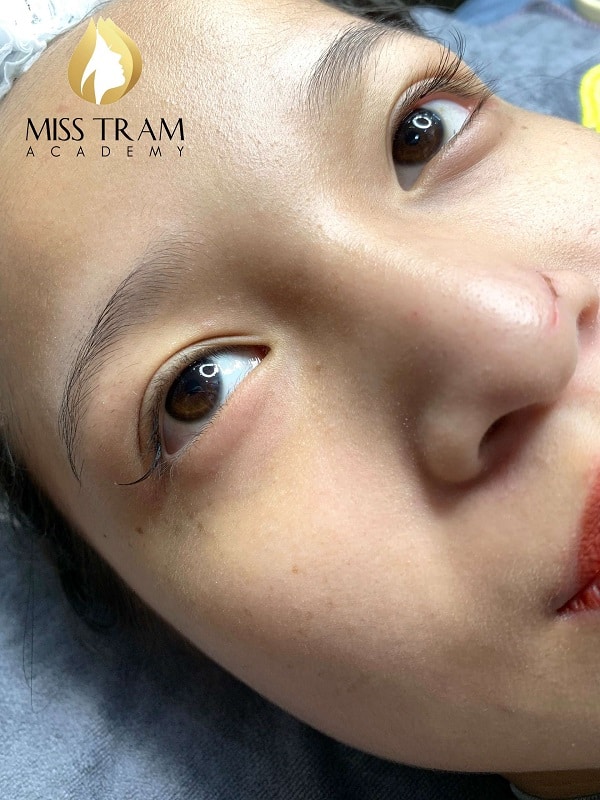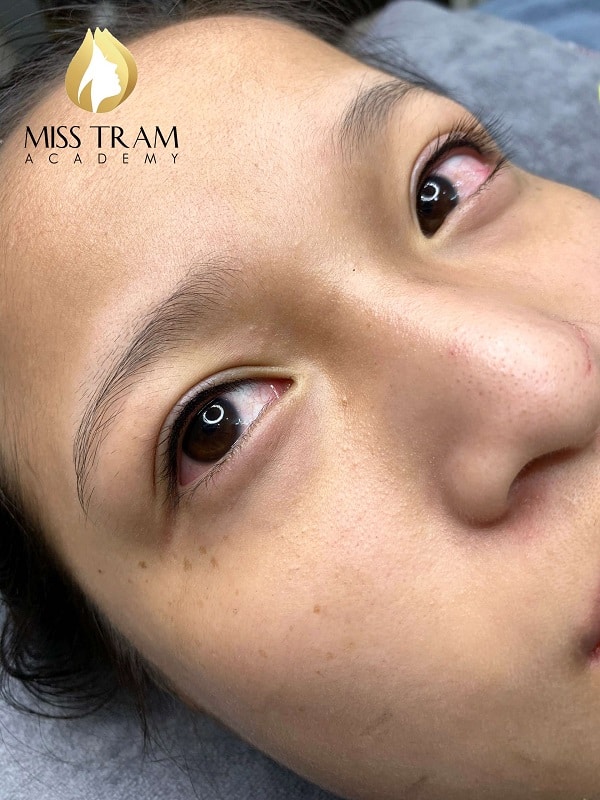 However SH students didn't show any worries because they had been given clear theoretical guidance before, and now they can also be taught by hand, so the practice process is not difficult for this girl..
Many Ink manipulation is done by SH skillfully and boldly, the sample after seeing the result is also very satisfied, there is no feeling of heavy eyes or pain, swelling at all..
Above is a picture of the student's skill result Miss Tram AcademyPlease take a look at the workmanship!
In addition, students can refer to the information of popular courses (depending on their interests) to get started with the beauty profession:
Please contact us immediately Miss Tram Academy For more advice on the study path as well as to see if you are suitable for this profession or not!