Are you an industry enthusiast? beauty profession and always want to have high skills to bring beauty to everyone, and at the same time have a desirable income. But you do not know how to choose a quality and reputable vocational training address in Lang Son to study? Don't worry with the article below Miss Tram VietNam I will recommend you to read the list teaching spa in Lang Son Reputable, please refer to more.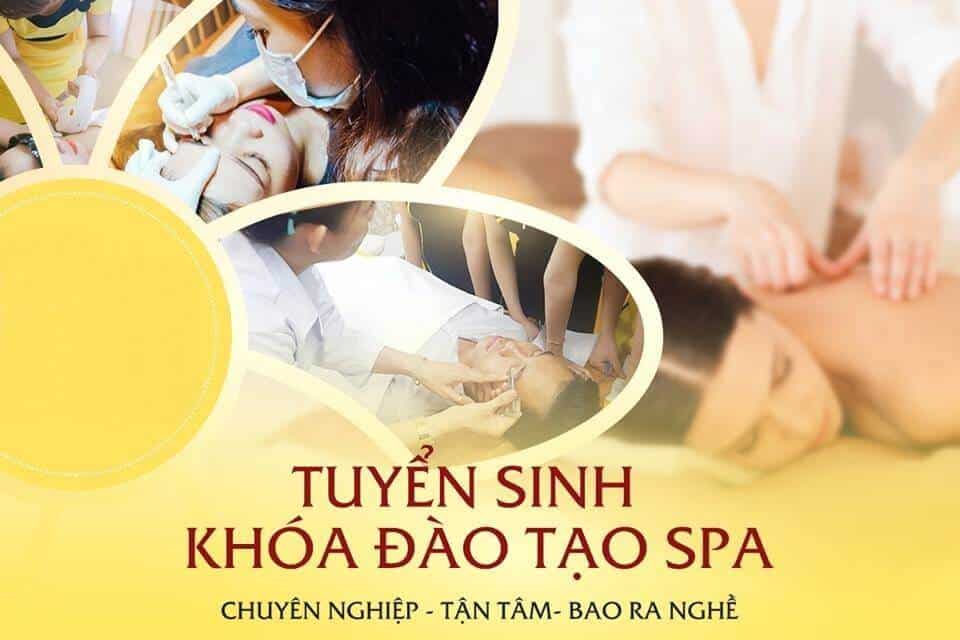 Spa Training on Skin Care, Cosmetic Tattooing in Lang Son
1. SonaLy Aesthetics
SonaLy Cosmetology is a prestigious vocational training address chosen by many students in Lang Son because of its good quality and reasonable price.
Address: 60 Ly Thuong Kiet, Dong Kinh Ward, Lang Son

Phone: 0388.221.336
2. Beauty Diem Quynh Shelyna
Beauty Diem Quynh Shelyna is known as an address specializing in teaching cosmetic tattooing and professional skin care. Thanks to a system of modern equipment and machinery, friendly and enthusiastic staff.
Address:

304 Tran Dang Ninh, Hoang Van Thu Ward, City. Lang Son

111C My Son, Vinh Trai, City. Lang Son

Phone: 0975.378.890
3. Trang Van Spa & Beauty
With good quality training, affordable price and a methodical learning route, so Trang Van Spa & Beauty is always the address chosen by many young people to study.
Address: 139 – 141 Le Loi, Vinh Trai Ward, City. Lang Son

Phone: 0903.474.186
4. Thu Cuc Clinics
Thu Cuc Clinics With a nationwide network of facilities, which is a professional and prestigious spa vocational training address, which is always highly appreciated in Lang Son.
Address: 288 Ba Trieu, Vinh Trai Ward, Lang Son City

Phone: 1900.558.896
5. Royal Lang Son Beauty Salon
Royal Lang Son Beauty Salon is a professional spa training address with a methodical learning route, focusing on practical hours to bring useful knowledge to students.
Address: 34 Le Loi, Vinh Trai Ward, City. Lang Son

Phone: 0357.528.528
6. Thien Trang Spa
Known as a good quality spa vocational training address, modern facilities system, constantly updated beauty trends. Thien Trang Spa always greatly appreciated.
Address: 118 Ly Thuong Kiet, Phu Loc 4, Lang Son

Phone: 0915.27.9898
7. LyNa Aesthetics
LyNa Cosmetology is a vocational training address that many people have heard from each other in Lang Son. Thanks to the professional learning path, enthusiastic teachers, and friendly learning environment.
Address: 39 Tran Phu, Block 7, Hoang Van Thu Ward, Lang Son

Phone: 0982.96.5575

For those who are wondering when they have not found a reputable vocational training institution, you can refer to some more useful notes that Miss Tram will introduce below.
Clearly define the requirements - the necessary qualities of the profession to see if it is suitable for you?

Ask about tuition and fees.

Ideas to know about study time.

About the location (place of study – exam – award).

About the true value of the degree upon graduation.

What is the specific curriculum?

Any support after the course.

Must commit in writing.
When you know all the above notes, choosing a spa vocational training unit also becomes extremely simple. Check out more details here: 8 Notes on Choosing a Beauty Profession & Experience Choosing a Beauty Training Place – Aesthetic Spa Is Right For You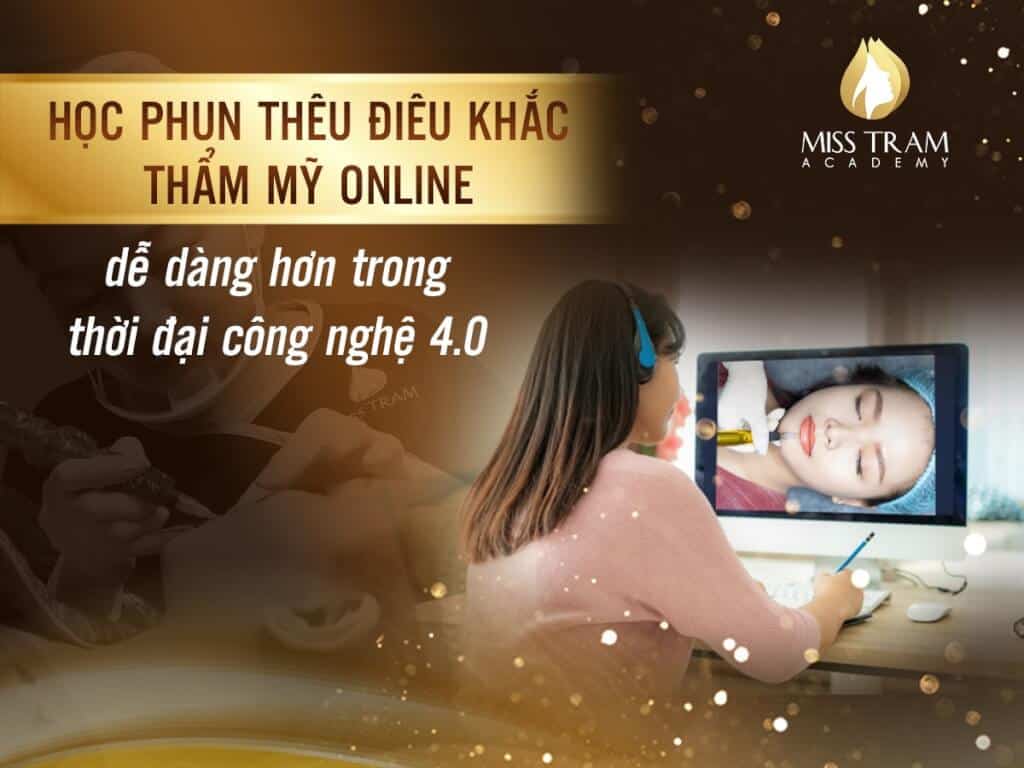 Besides, Miss Tram VietNam Introducing to readers online course of spray embroidery and aesthetic sculpture help solve common obstacles and difficulties such as: cost, time, geographical distance, accommodation - living place, quality of training...
The DIFFERENCE that MissTram's Online Beauty Sculpture Embroidery Course brings:
Each lesson is a video of 1 - 15 minutes with detailed technical guidance from a professional teacher.

The instructor completes both eyebrows and eyelids, not just one forehand like other training institutions.

Students will be fully equipped with standard textbooks.

You will be directly connected with the Academy Manager to Design your own Study Timetable at home, Instructors will always monitor online to ensure the quality of learning.

Students participating in the course will be able to join a closed zalo/facebook group, where you can easily send questions, share experiences and learn knowledge.

After completing the course submission, the Students will be reviewed directly at Miss Tram Academy from 4 to 10 days and make an application form prepared by the Center under the 1-on-1 support of the teaching staff. pellets.

Students who complete the Professional Eyebrow - Eyelid - Lip Embroidery Course will be granted a certificate recognized by the State for Lifetime nationwide.
Besides, accompanying you throughout the course is Master Dong Bao Tram With a team of top experts here will support and answer all questions for students.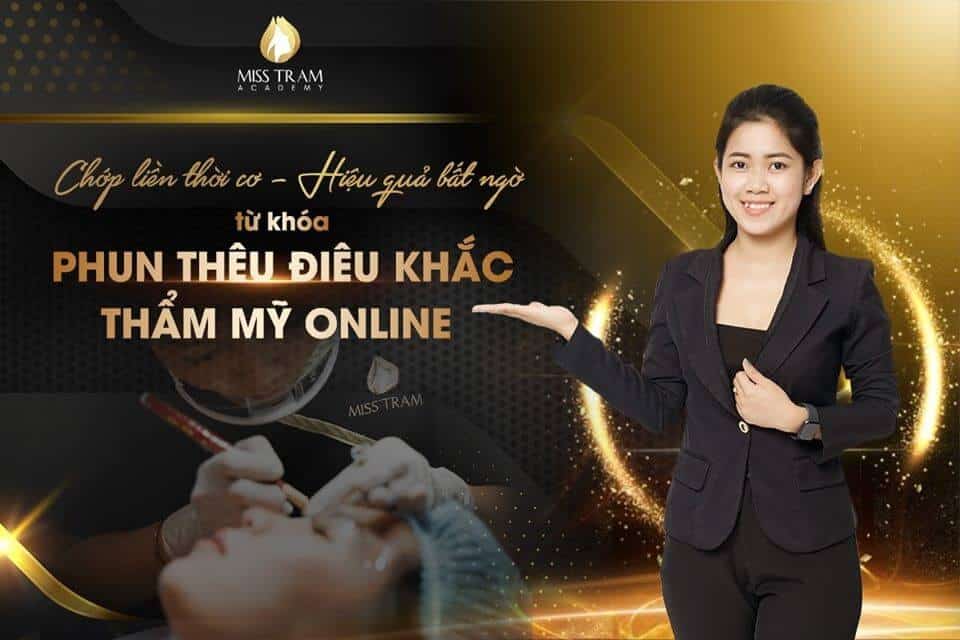 It's so great, isn't it, a course that is both quality and affordable, so there's no need to hesitate. Contact Miss Tram immediately for any advice. You can also find more information about the course here: Aesthetic Sculpture Embroidery Course Online – Why Not?
You have just consulted the list Teaching spa in Lang Son mà Miss Tram VietNam have been synthesized. Do not wait any longer, choose for yourself a reputable address to entrust the future. Share the article so that many of you who are passionate about the beauty industry will know.