You are planning to open a small spa for business or you want to become a professional spa specialist with a high income. But you don't know where to start? First, you need to have passion and need to find yourself a reputable and quality vocational training address to study.
If you are in Quang Tri and are having a hard time choosing a good and suitable spa apprenticeship place for you, then the following article will be dedicated to you. Miss Tram VietNam I recommend you to read the list Prestigious teaching spa in Quang Tri.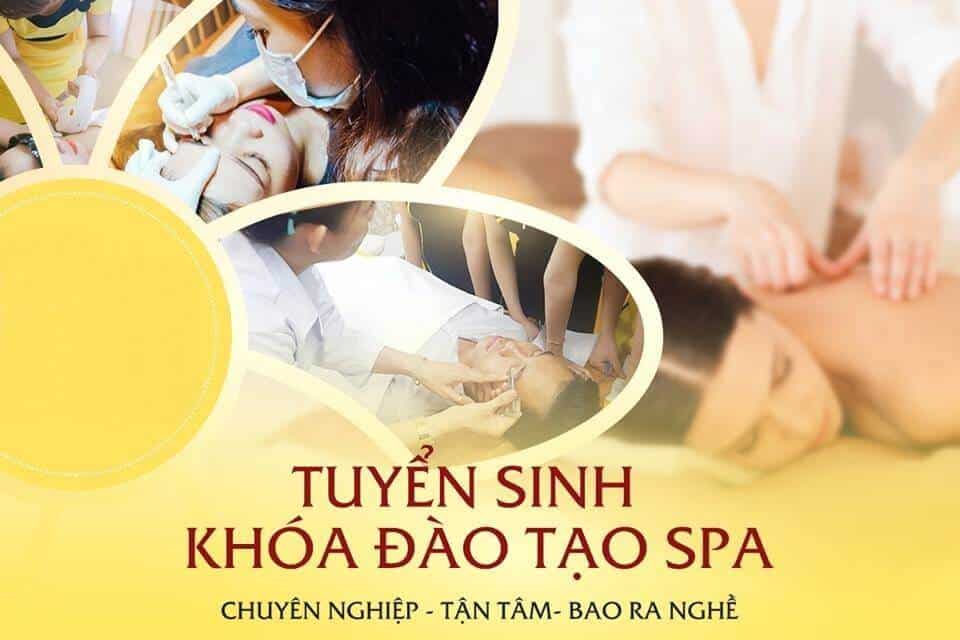 Vocational Spa Skin Care, Cosmetic Tattooing In Quang Tri
1. Asian aesthetics
Asian Beauty is a quality vocational training spa, always updating and applying modern beauty technologies to teaching, which is trusted by many young people in Quang Tri.
Address: 41 Le The Hieu, Dong Ha, Quang Tri

Phone: 0917.522.225 - 0917.267.456
2. Phuong Ly Spa
With many years of experience in the beauty industry, Phuong Ly Spa is a highly appreciated and trusted spa apprenticeship address.
Address:

Facility 1: 26 Hoang Dieu, Tx. Quang Tri

Facility 2: 32 Le The Hieu, Dong Ha, Quang Tri

Phone: 077.252.8586
3. Saigon Xinh Spa
Saigon Beauty Spa With a system of 40 branches nationwide, this is a prestigious and quality vocational training address that you should not miss if you are passionate about the beauty profession.
Address: 45B Le Thanh Tong, Dong Ha, Quang Tri

Phone: 0979.715.095
4. Hang's Home
With good quality vocational training, full equipment, natural and friendly teachers, Hang's Home always scored strong points in the hearts of students in Quang Tri.
Address: 23 Phan Dinh Phung, Dong Ha, Quang Tri

Phone: 0374.286.789
5. Louis Spa
Louis Spa is a quality spa vocational training place with a methodical learning path, focusing on practice to help students improve their skills after graduation.
Address: 136 Ly Thuong Kiet, Dong Ha, Quang Tri

Phone: 0931.644.111
6. Perfume Spa
Famous as a prestigious spa vocational training address, with good quality and price, Perfume Spa is always the choice of young people who are passionate about the beauty profession.
Address: 34 Nguyen Trai, Ward 1, Dong Ha, Quang Tri

Phone: 0965.633.305
7. Huyen Spa
Huyen Spa With good quality vocational training, modern facilities, dedicated teachers, it is also an address chosen by many young people to study vocational training in Quang Tri.
Address: 196 National Highway 9 Lao Bao, Huong Hoa, Quang Tri

Phone: 0914.777.525

Choosing a quick - simple - suitable - quality apprenticeship address is the desire of anyone wishing to learn a spa apprenticeship. Then do not miss the secret to help choose a prestigious and quality vocational address that Miss Tram will introduce below:
Need to find out if this career is right for you?

Inquire about tuition fees and expenses incurred during the course of study.

Know the class schedule.

Information about study locations – exam locations – degree locations.

The value of the degree is awarded after graduation.

Specific curriculum.

Is there any support policy after the course?

All terms need to be committed in writing.
Young people who are struggling to find a good spa apprenticeship can refer to more useful information here: 8 Notes on Choosing a Beauty Profession & Experience Choosing a Beauty Training Place – Aesthetic Spa Is Right For You
Currently, in addition to the vocational training classes in embroidery and sculpture at the center, online classes are also trusted by many young people. Because of the convenience it brings and the cost is also extremely attractive. One of them must be Miss Tram's online cosmetic sculpting embroidery course, which since its inception has resonated in the cosmetology industry because of the quality it brings.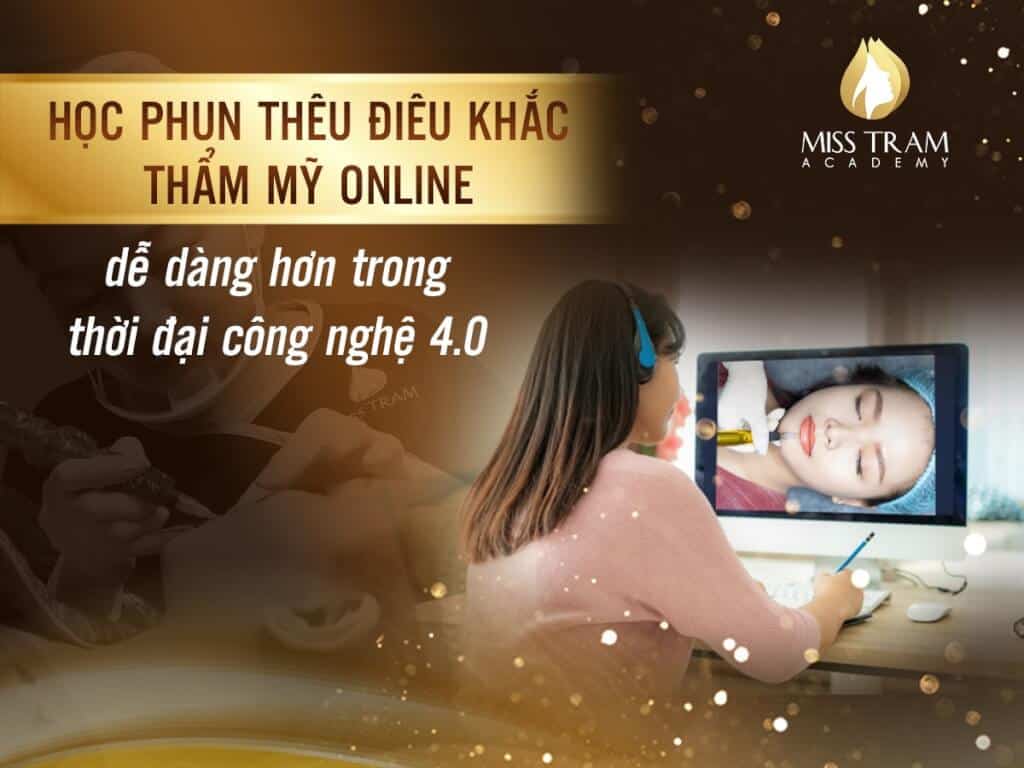 With this course, it will help young people solve all problems of cost, time, geographical distance, accommodation - living place, training quality... Besides, in this 4.0 era, just one exercise is needed. The small trick is to use a device connected to the internet, everything will be simplified.
Aesthetic Sculpture Embroidery Spray Course of Miss Tram VietNam All are researched and designed specifically for online learning. Offering outstanding advantages such as:
Flexible study time and location.

Visual content – ​​vivid.

Interactive, build a higher exchange community.

Each lesson is pre-rendered according to a specific video, complete the lesson and submit it before moving on to the next lesson.

Each student actively learns and completes his/her personal schedule with exchange groups/groups to help students easily exchange and support each other in the learning process.

Learn Online but still firmly grasp the knowledge and skills, easy to apply in practice.
In addition, when choosing the online course at Miss Tram, students also learn knowledge and skills such as:
Equipped with comprehensive knowledge to become a professional tattoo artist.

Be provided with information, how to choose, how to use numbing agents, ink types, tools, etc.

Have access to many new cosmetic tattoo spray knowledge. At the same time have the opportunity to develop yourself with a high income in the future.

How to handle the crisis, set up spa after the course.

To exchange, learn, participate in many beauty groups.

Each student has time to review directly at the academy from 4 to 10 days, to create an application form prepared by the Center under the 1-on-1 support of a team of teachers.
Especially, you don't need to worry about studying by yourself because of our experienced teaching staff Miss Tram VietNam always follow up to support, share and motivate you to be more motivated to complete the lesson well.
Simplicity, quality and utility are what this course brings. If interested, please contact Miss Tram for advice on whether the above course is really suitable for you. Don't forget to find out about the course here: Aesthetic Sculpture Embroidery Course Online – Why Not?
No matter what profession you study, it is always important to choose a vocational training address or a place that will provide you with solid luggage. Hopefully the information that Miss Tram shared above will help readers. Do not forget to share the article so that your friends can choose a good vocational training address like me.