Every year more than 250.000 graduate students encounter unemployment, those who are more fortunate are also busy from morning to night but in return the salary is only "three piles three dong".
With SITUATION & LOW INCOME like now, how long will it take you to have a stable life???
Do you think you will "BREAK THE CON" and be self-employed SUCCESSFUL?
Universities, colleges, public servants… are not the only way to success. When you have a hard time at work, you should turn to occupations with good needs and development opportunities to change your life!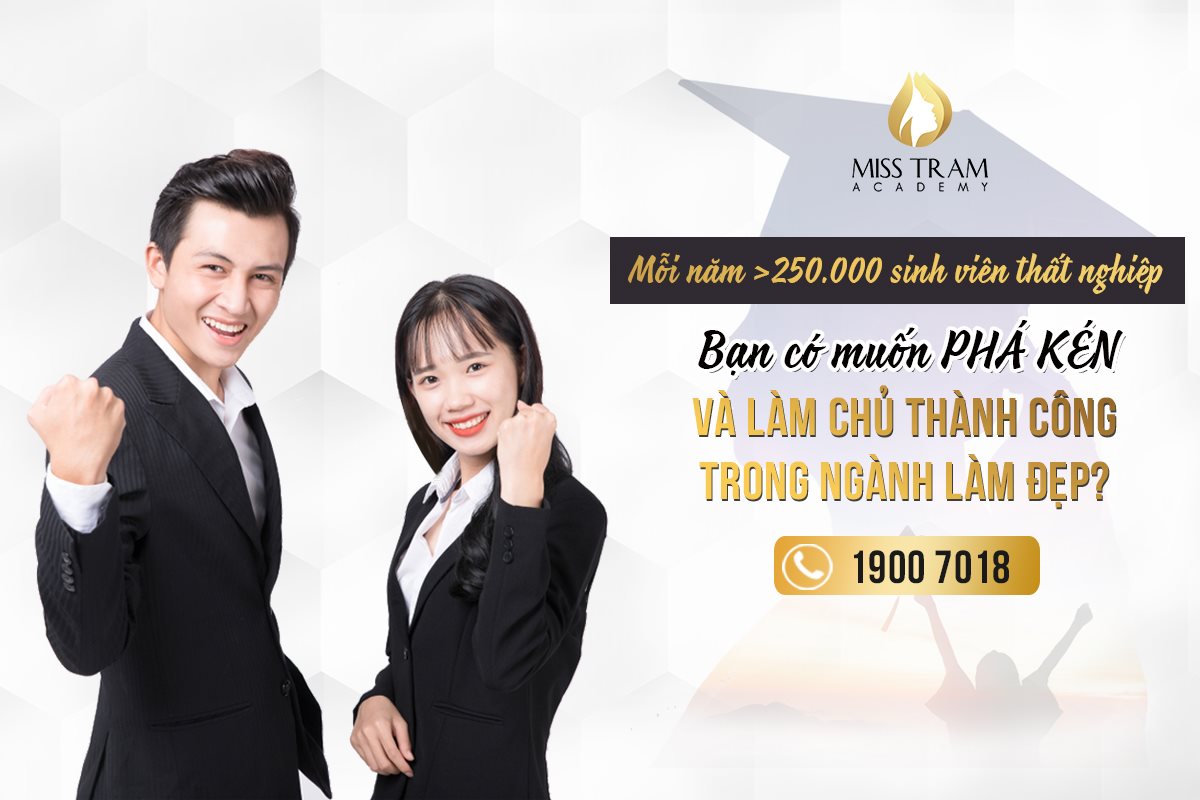 Why choose Spa, Beauty industry for the open future?
Short study time, high job opportunities, guaranteed to get a job right away.

HUGE income, from 8 to >20 million/month.

There are opportunities for rapid advancement, taking on high positions in the work.

Self-employed Spa, beauty facility.
Miss Tram Academy proud to be a unit trusted by many students to study and train thousands of professional auditors across the country. If you are struggling with work and have not found a solution, the spa and beauty industry will be a SMART choice.
INBOX and REGISTER today to receive a lot ENDOW TU Miss Tram Academy .
For more information, the popular courses (depending on your interests) to get started with the beauty industry are:
Please contact Miss Tram immediately for more advice on the study path as well as to see if you are suitable for this profession or not!
See more articles in this category Question and Answer of Miss Tram VietNam!