|Question – Answer| Do students have to prepare their own tools when registering for a basic eyelash extension course at Miss Tram?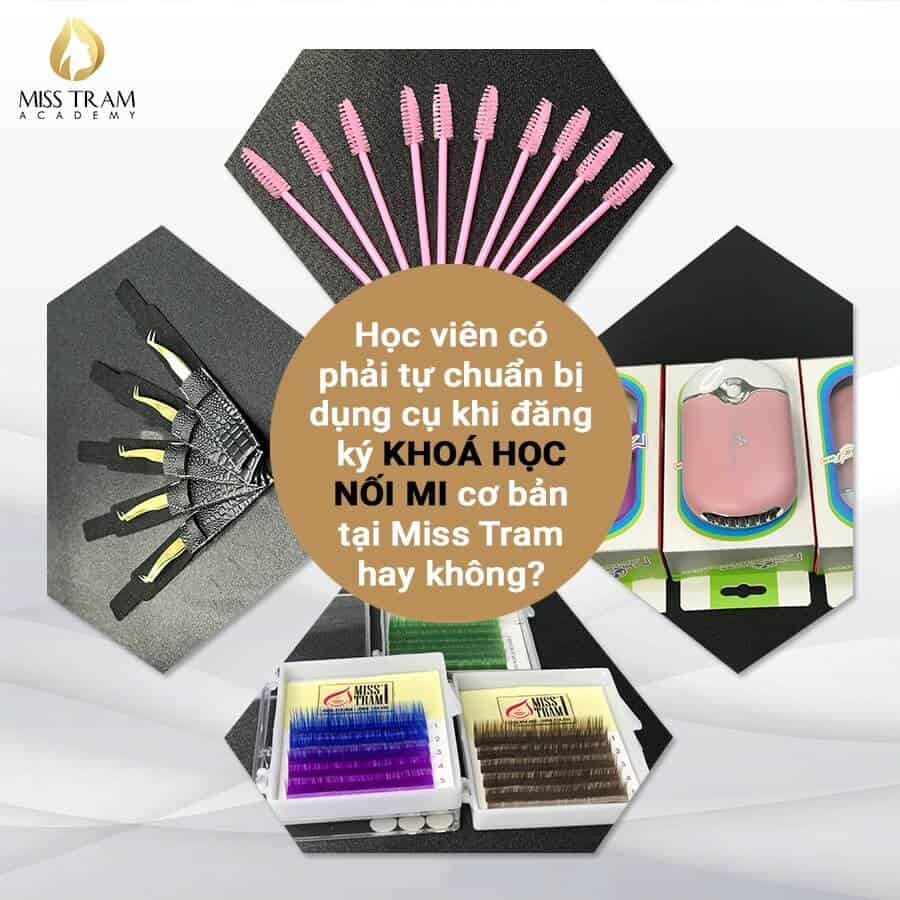 First, with Miss Tram, take attendance through the "fog" The most necessary tools for an Eyelash Extension course Let's Basic:
False eyelashes (Approaching eyelashes without false eyelashes is the same as "forgetting the buffalo" right?


Eyelash tweezers: to separate the fibers, align and put the eyelash extensions in place.

Eyelash brush: both separates the lashes and makes them straighter and smoother.

Eyelash drying ball: makes the glue layer dry faster so customers feel less wet on the eyelashes.

Lamps and eyelash extensions: ensure enough light, protect eyes and operate more accurately.

Supporting solutions: eyelash extension glue, Eyelash removal wax / eyelash removal gel, Eyelash extension cleaner, ...
These are the tools NEEDED to equip when you study Eyelash Extensions. However, at Miss Tram Academy, students are FULL SPONSORIZED to avoid wasting time on the course because your self-preparedness may not be enough, or not right for your needs…
With each topic and course you register for, the center will help you prepare the necessary supplies, maximize the vocational training process so that students can feel secure to successfully complete their course. Check out the information eyelash extension course at Miss Tram.

+ Note: How to Store Eyelash Extensions Correctly
So has it been somewhat "troubleshooting" for you? If you have any more questions, don't forget to send them to MissTram right away!