|Question – Answer| Does Cosmetic Tattooing have to be exposed to toxic chemicals?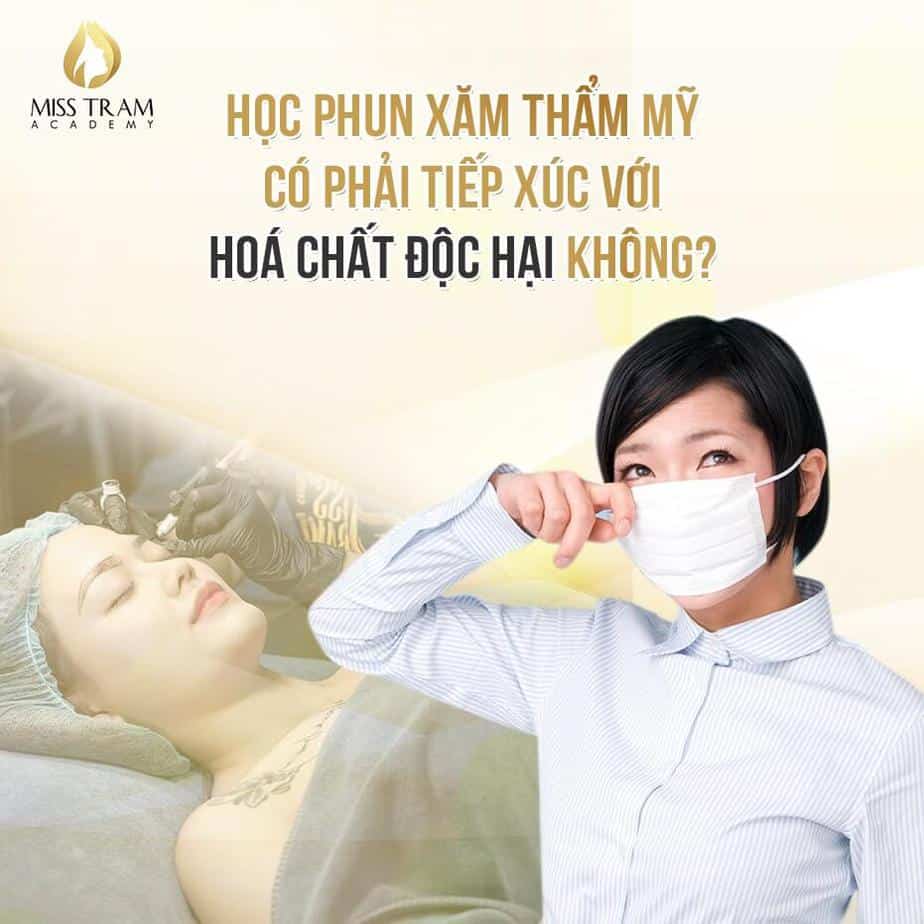 Miss Tram heard some students confided that "Before taking an apprenticeship, did their relatives prevent them from saying what they should learn to do, if they were in contact with all toxic chemicals all day long, they would not harm people..."
With such thinking, many young people, even though they are very interested, passionate and want to become a professional KTV, are somewhat wary of enrolling because of fear. Therefore, Miss Tram can explain to you and easily communicate with your loved ones as follows:
first, the working process of the tattoo technician will NOT be exposed to any harmful chemicals IF you strictly follow the regulations on occupational safety.
Monday, Tattoo ink chemicals that auditors often come into contact with. This ink has two types: Inorganic Ink (mainly iron oxide inorganic ink) and Organic Ink (Organic Ink). However, today's Organic ink line is the most recommended - This is a completely benign ink line because it has natural ingredients, not harmful to the health of customers or KTV. Miss Tram also has an analysis, so you can review it at the link below.
TuesdayDuring the working process, there are "Immutable" principles that the auditor must keep in mind and ensure:
Tattooing tools or sculpt for ONE TIME use and replacement for each customer.

Always wrap plastic wrap around the body of the sprayer, sculpt to prevent ink from sticking; regularly cleaned and disinfected with specialized cleaning solutions.

Technicians always wear gloves during the process of taking the needle, blade and attaching it to the machine head, the tip of the knife as well as during the implementation and replacement process after each customer.

Technicians should wear a mask during the procedure to avoid accidental transmission of respiratory diseases.
Hopefully the above sharing will help you feel secure in choosing and pursuing your dream with cosmetic tattooing.