Learning Cosmetic Tattooing Online Easier In The Age Of Technology 4.0
A student who doesn't go to school can still get a University/College degree by online training with full knowledge.

Office workers can still "pocket" 1-3 with a "left hand" job thanks to the online training method.
The era of technology 4.0 boomed strongly, the birth of online learning confirmed many advantages: Saving time - cost, visual - vivid, interactive content, building an exchange community. - connect via internet…
Branch SPRAY ONLINE COSMETIC ESTABLISHMENT in Miss Tram VietNam was born to help many people who are passionate about the profession to help you become KEY CARD – CARD CARDS or Self-employed this good business model.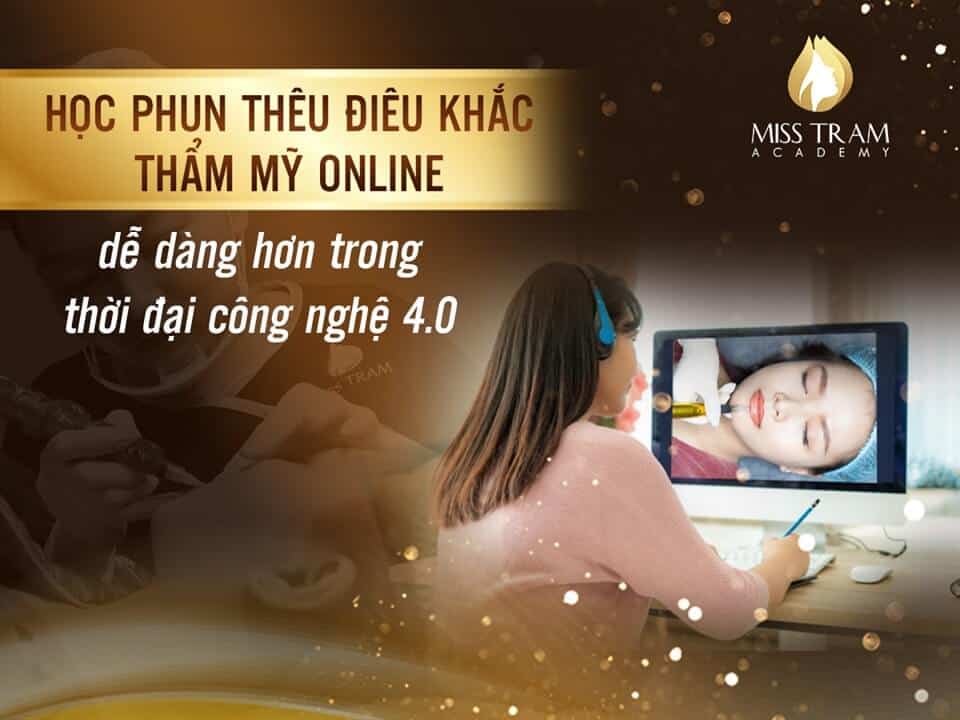 In the 4.0 era, Online Cosmetology Embroidery Course at Miss Tram will become easier than ever by:
Flexible form of learning, no classes, no fixed time to go to class. You only need 1 device that can connect to the Internet such as a phone, Laptop, tablet, etc. to access the online learning site whenever you are free.

Each lesson is pre-rendered according to a specific video, complete the lesson and submit it before moving on to the next lesson.

Each student actively learns and completes his/her personal schedule with exchange groups/groups to help students easily exchange and support each other in the learning process.

Learn Online but still firmly grasp the knowledge and skills, easy to apply in practice.

...
With SUPER BENEFITS ONLY The above will certainly be of great help to many people who are interested in the industry Spray Embroidery Sculpture aesthetic this is it. Do not hesitate to exchange, share and chat with Miss Tram to better understand this course!
See more articles in this category Question and Answer of Miss Tram VietNam!