Opportunity To Join The Super Realistic "Job Exchange Group" When Attending Miss Tram's Online Embroidery Embroidery Course
"If you study online, you must only focus on your phone alone, right?"

"If you want to learn online, you know who to ask now"?

"I study online and no one follows me, what if I get bored and quit?"…vv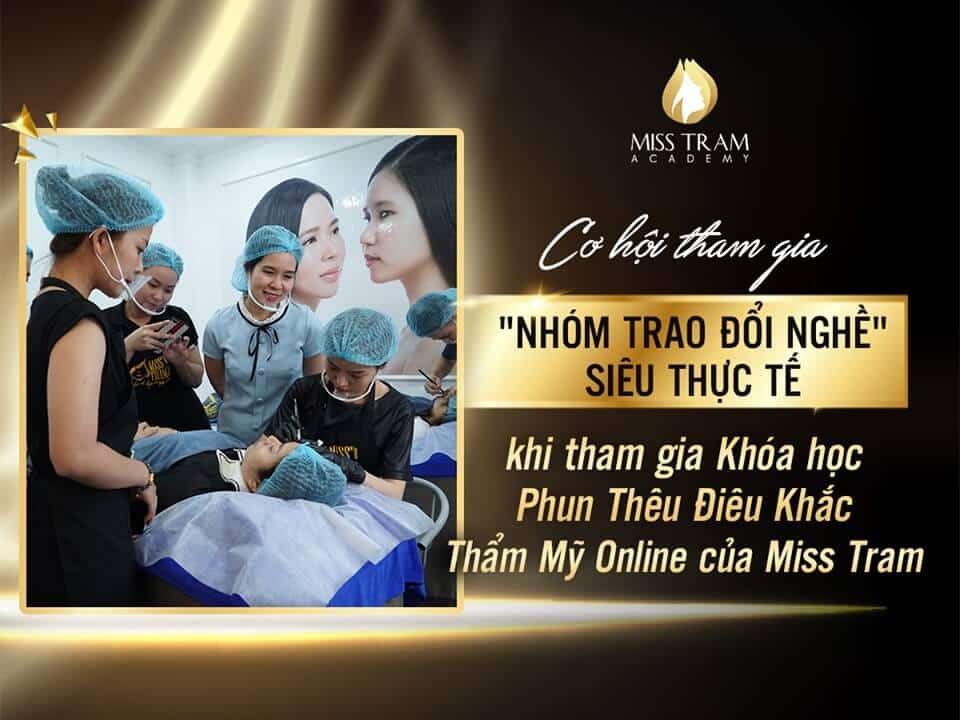 Many students ask why when an Online course lacks interactivity when viewed from an outside perspective. But in fact Miss Tram's Online Embroidery Sculpture Embroidery Course is a community CONNECT as well as CSHARE, EXCHANGE experience for all students
Students participating in the course will can join the closed zalo/facebook group, you can easily send questions, along with share experiences and learn knowledge.
You will not have to be "alone with a phone" because you will get Direct connection with Academy Administration to be Design your own Study Timetable at home. The staff of teachers/caregivers always accompanies the learning process.
Now you don't have to worry about losing, because the opportunity to connect, the inspiration to learn will Be inspired by the spirit of online team learning.
Join now Aesthetic Sculpture Embroidery Course Online of Miss Tram to improve skills and skills...thereby giving yourself many opportunities for stable employment and high income!
Refer: 4 Benefits of Joining the Online Aesthetic Sculpture Embroidery Course