[Student Results] Photo of Student Results of Queen's Eyebrow Sculpture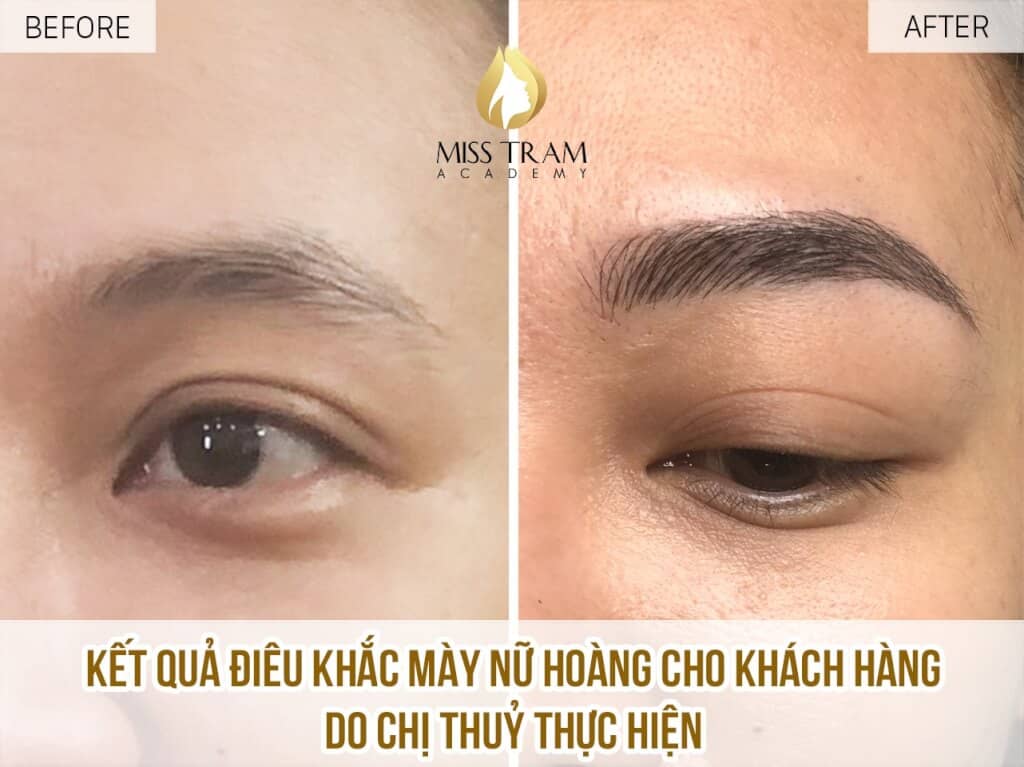 After completing this "beauty shift" for a customer, Thuy herself was a bit surprised by the results she created!
The eyebrows that lacked thread at the head and tail, the unclear shape has been replaced with new eyebrows BEAUTIFUL – Meticulously sculpted, NATURAL threads.
Customers are satisfied, teachers are satisfied, and Ms. Thuy can't hide her joy when looking back at her work.
The whole family congratulates Thuy!
-----------------
For more information, the popular courses (depending on your interests) to get started with the beauty industry are:
Please contact Miss Tram immediately for more advice on the study path as well as to see if you are suitable for this profession or not!
---------