|Student Results| Students Confidently Apply the Ombre . Combination Powder Spray Model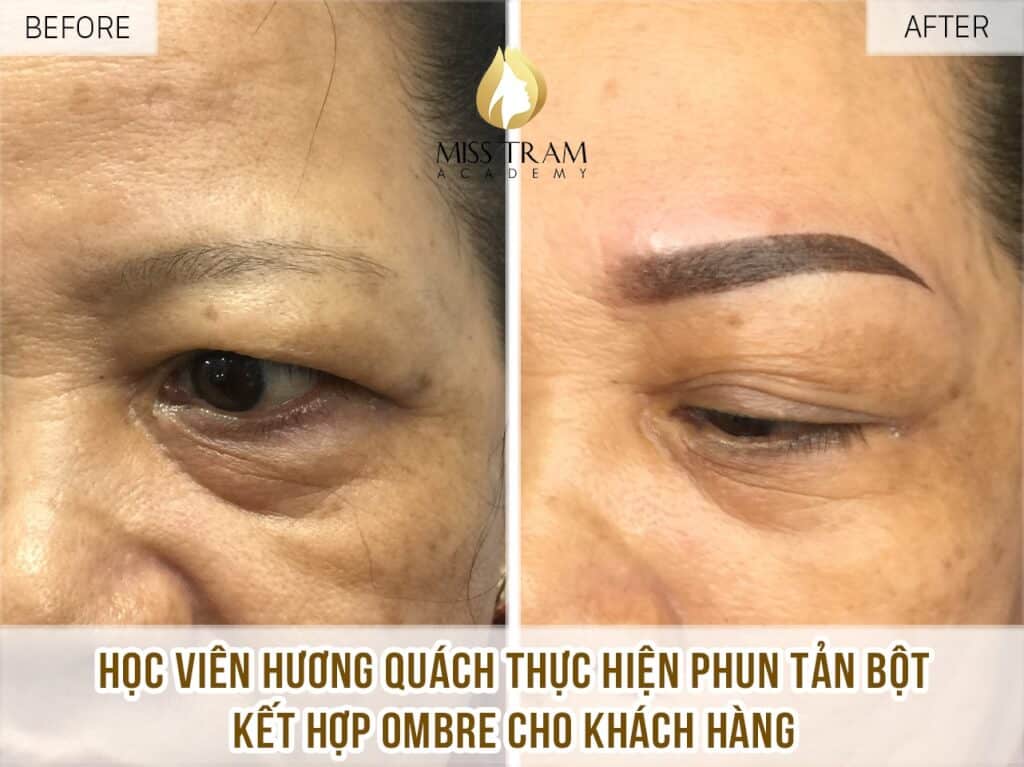 Can you believe it, friends? Ms. Huong Quach - A student of the PROFESSIONAL SPRAY - EMPLOYMENT - sculpting course of Miss Tram Academy I have successfully completed the first beauty result with my model!
Not only applying a beauty technique, but with the model's eyebrows, Huong combined both Powder Spray and Ombre technique to make the eyebrows look more impressive and sharper.
The results LOVE the stomachs of both teachers and students!
-----------------
For more information, the popular courses (depending on your interests) to get started with the beauty industry are:
– Training Course on Tattooing, Embroidery, Cosmetic Sculpture (Eyebrows – Eyelids – Lips)
– Basic - Advanced Professional Eyebrow Cosmetologist Training Course.
– Standard Skin Care Course for Beauty Spa: Specializes in acne, pitted scars and safe skin rejuvenation.
– Basic – Advanced Eyelash Extension Vocational Course – Basic Skin Care Spa Specialist Training Course
– Professional – Professional Course Advanced Teaching Techniques of Tattoo Spraying
Please contact Miss Tram immediately for more advice on the study path as well as to see if you are suitable for this profession or not!
---------
See more Student Results Image Hình At Miss Tram Academy:
First Modeling Student Sculpting 9D Eyebrows with Natural Fibers
Results of students practicing Sculpting Queen's Eyebrow 9D
Students Create the First Ombre Blending Powder Eyebrow Model
[/box]