Photos of the results of students on the model of Super Beautiful Micro-Touch Eyelids for Customers
The line of the eyelids is so cute!
Ai Sa's trainees are very skilled, making the micro-carved eyelid spray pattern to overcome the weaknesses of the faint eyelid contour and lack of accents for the model.
With great concentration and application of the skills and knowledge she has learned, Ms. Ai Sa has created a model to spray eyelids, gently, cleanly, and quickly to help the model have a clear eyelid border, in harmony with the face. .
Always learning, cultivating knowledge and practicing every day is what Miss Tram always aims for her students. Wish you always success!
Let's see more pictures of Ai Sa Student performing micro-touch eyelid spraying!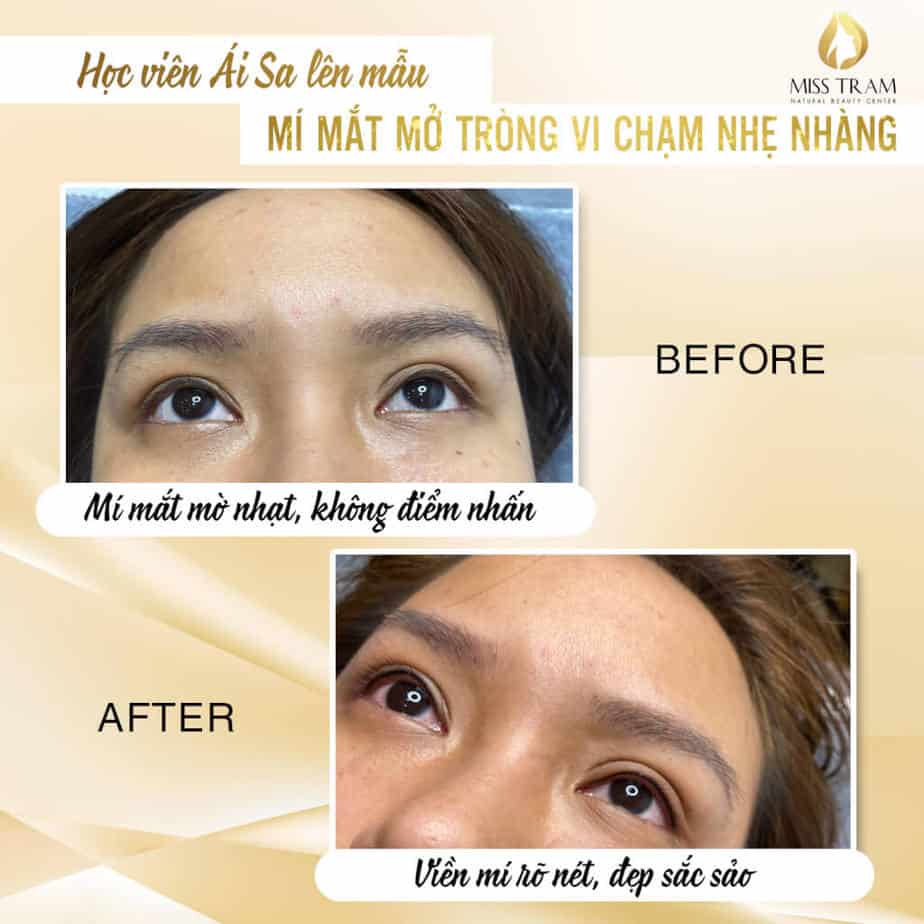 For more information, the popular courses (depending on your interests) to get started with the beauty industry are:
Please contact Miss Tram immediately for more advice on the study path as well as to see if you are suitable for this profession or not!
See more of the other good posts Miss Tram VietNam at the forum Blog Share