Photo of students on the model to treat blue eyelids - Spraying pure black eyelids for customers
Blue eyelids This is the case that no customer wants, the reason is because the quality of the ink color is not good, the mixing ratio is not correct, the needle technique is wrong ... causing the eyelids to quickly "degrade".
With the enthusiastic guidance of the teaching staff at Miss Tram, trainee Kim made a model to treat blue eyelids and re-sprayed black eyelid lines for customers with great success. Precise needle technique, guaranteed ink quality has brought extremely satisfied results.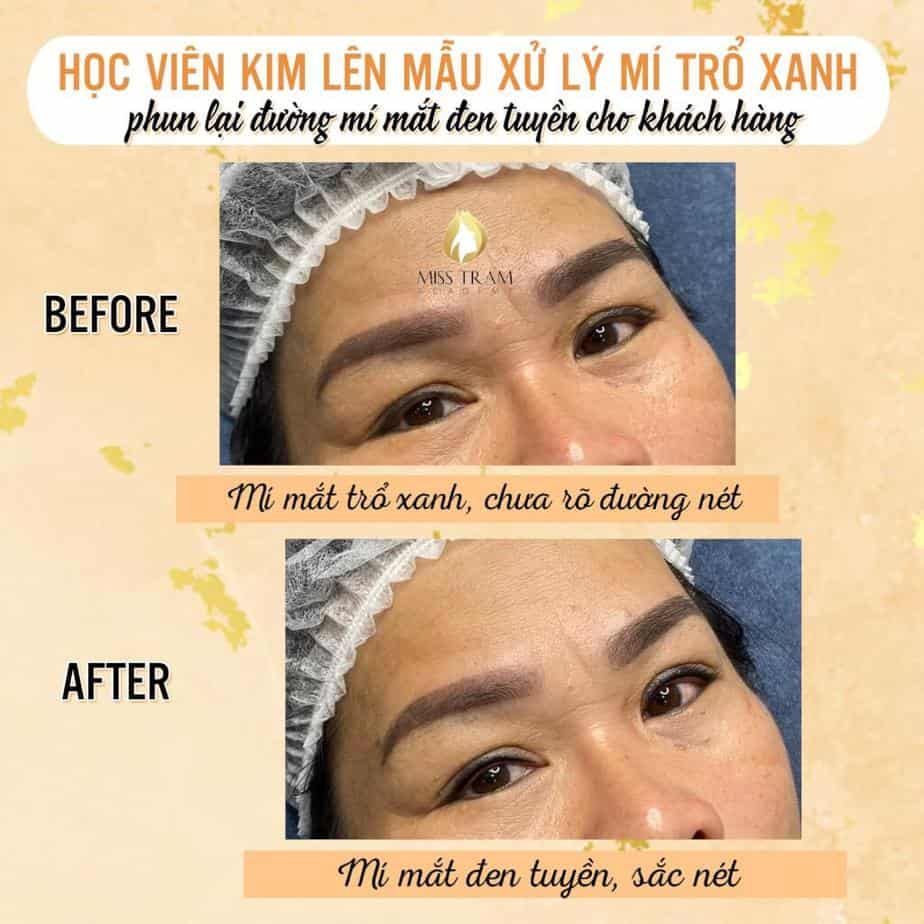 Photo on Kim's blue eyelid treatment model
Congratulations to Ms. Kim on this model!
For more information, the popular courses (depending on your interests) to get started with the beauty industry are:
Please contact Miss Tram immediately for more advice on the study path as well as to see if you are suitable for this profession or not!
See more of the other good posts Miss Tram VietNam at the forum Blog Share