|Question – Answer| Should You Use a Ready-made Eyebrow Frame to Draw Your Customers If You're Bad at Drawing Your Own Eyebrows?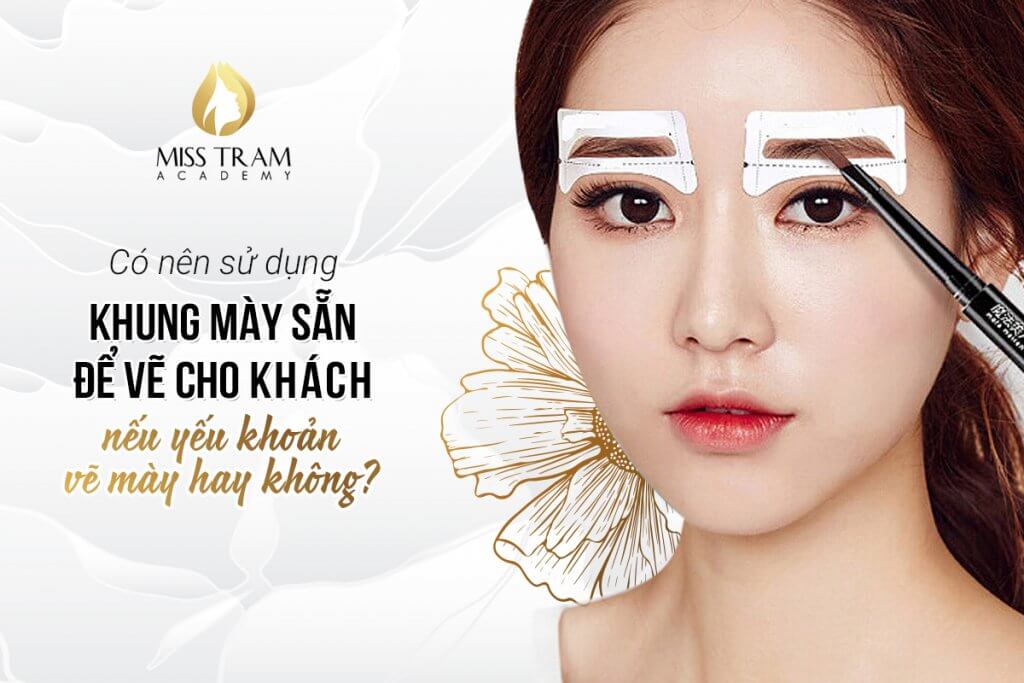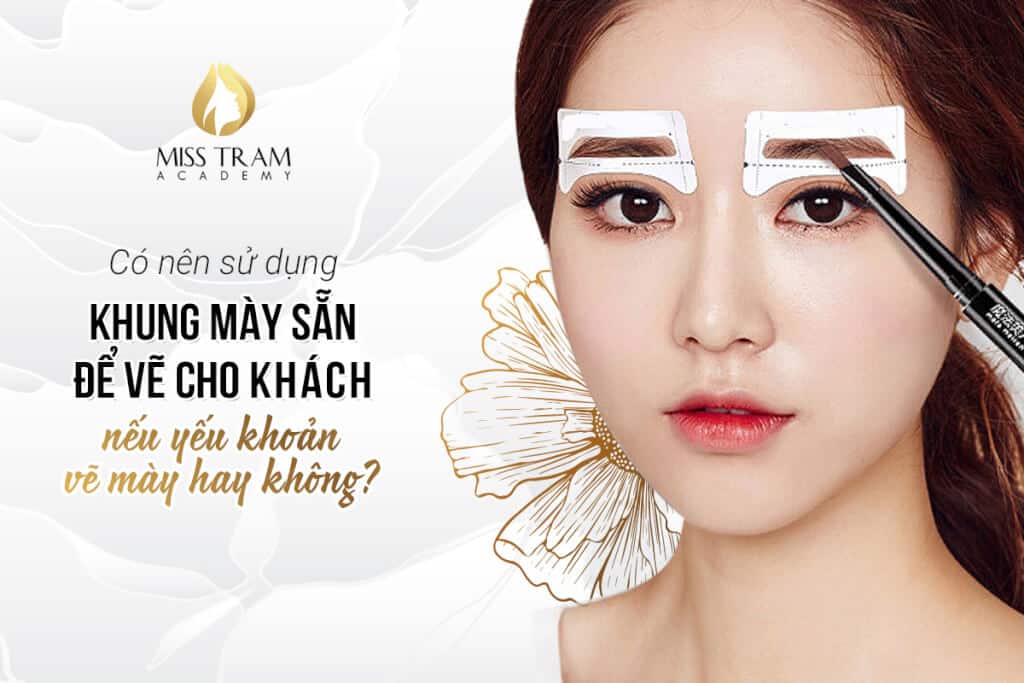 During the class discussion of the Spray - Embroidery - Aesthetic Sculpture course at Miss Tram Academy, the student asked a question: "If I feel weak about drawing eyebrows, should I use a ready-made eyebrow frame to make for a customer?".
What do students think about this case? You can comment below this post.
And the advice from the expert Miss Tram Academy is that YOU CAN USE DRESS TO KNOW EFFICIENT LEVEL, but DO NOT USE THE TRUTH because:
– The ready-made eyebrow mold is designed according to the standards of another perfect face, and our customers each have their own look, so applying the pre-made mold will make the eyebrows become rough and inappropriate.
– Customers come to you to "send" their beauty, trusting you to help them change to become more beautiful, so if you use an existing eyebrow mold to draw and make customers, it will make customers doubt about you. your skills and techniques. This has made you reduce your PRESTIGE part in the eyes of customers.
So, to best overcome this situation, Miss Tram always reminds her students:
- During the learning process, it is necessary to focus on monitoring, meticulously observing each step and explaining the lecturer to know how to determine the eyebrows to suit each face type.
– CAN use supporting tools: ready-made eyebrow frame, golden ratio ruler, electronic ruler, adhesive ruler, app … to determine standard eyebrows but ABSOLUTELY NOT AVOID Abusing eyebrow mold available to beautify guests.
– The most important thing is to always spend a lot of time observing, feeling and practicing drawing eyebrows to become better at this eyebrow drawing.
The above are tips from experts at Miss Tram Academy not only for students in particular but also for all KTVs working in the field of beauty in general.
Miss Tram hopes that you will have more experience and work better!
For more information, the popular courses (depending on your interests) to get started with the beauty industry are:
- Course in Tattoo, Embroidery, Aesthetic Sculpture (eyebrows - eyelids - lips)
- Skin Care and Treatment Specialist Training Course
- Professional Eyelash Extensions - Professional Eyelash Curling Course
Please contact Miss Tram immediately for more advice on the study path as well as to see if you are suitable for this profession or not!