|Q&A| 3 Months Pregnant Can I take the Eyebrow Spraying Course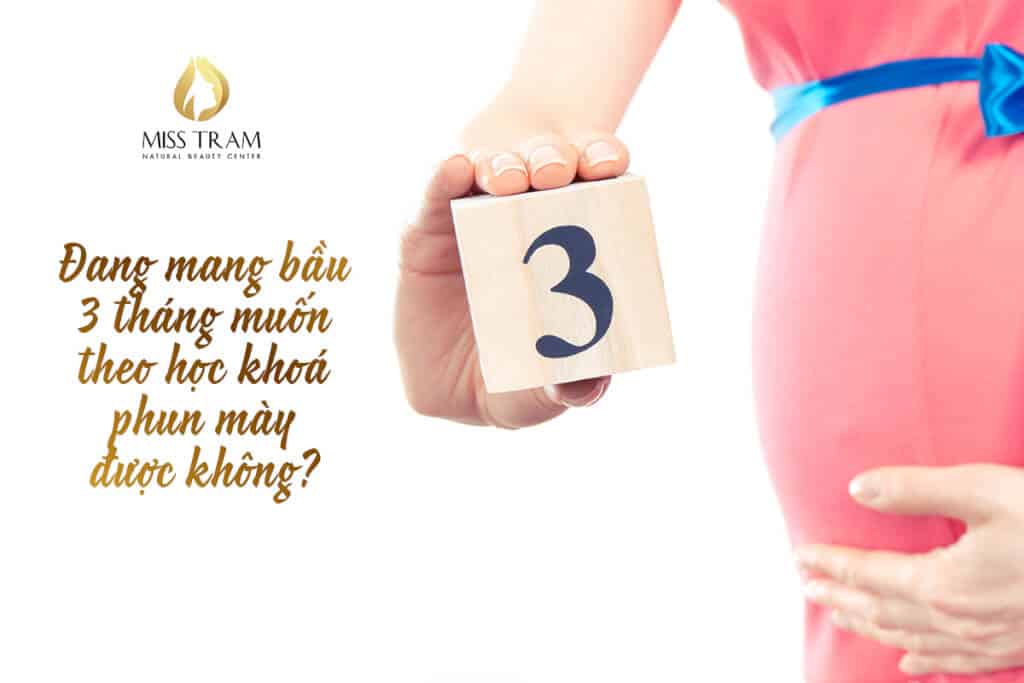 Miss Tram replied: maybe. Because of the advantages of the courses at Miss Tram Academy as follows:
– During the course, students are not exposed to harmful chemicals that affect the mother as well as the fetus. The quality of the ink used is of clear origin, imported from Korea, Germany, Japan, the US, etc.
– Each student will have a separate academic record, so depending on the mother's pregnancy health, Miss Tram and you will arrange a flexible and suitable study time. Ensure the health of both mother and fetus during the course.
– If the situation during pregnancy changes differently, you need to rest, you can completely reserve the course.
However, Miss Tram Academy also recommends that those with poor health and morning sickness should spend time taking care of the health of the mother and baby.
Those are the shares, you can evaluate your own situation to whether to attend or not.
For more information, the popular courses (depending on your interests) to get started with the beauty industry are:
- Course in Tattoo, Embroidery, Aesthetic Sculpture (eyebrows - eyelids - lips)
- Skin Care and Treatment Specialist Training Course
- Professional Eyelash Extensions - Professional Eyelash Curling Course
Please contact Miss Tram immediately for more advice on the study path as well as to see if you are suitable for this profession or not!