Technical guide to correcting lips and lip lines
The shape of the lips not only determines the sensuality and harmony of the face, but it also has a close relationship with the general number and luck of each person. Therefore, changing the shape of the lips has become a common trend of the times, and an urgent need of many people. One of the methods to help correct lip contours simply and quickly is lip spray, which helps give people the dream lip shape with bright colors, and effectively treats dark lips. The lip spray technique is applied to both men and women, it is painless, does not affect health and the time to spray lips is quick, so this method is very popular today.
Lip spray - current outstanding beauty trend
Spray lips considered a very popular beauty trend today, not only women but men also love this beauty method. Lip spray gives everyone the desired lips, and at the same time corrects the situation dark lips, help people more beautiful and confident.
Today, the number of people who have a need to spray lips is increasing, invisible in general, making lip spray a "hot" profession, and skilled KTVs are increasingly "hunted". Demand learn tattoo spray That's why it's flourishing.
Many people come to lip spray not only because they want to have a fresh lips but also to adjust the lip shape according to their wishes. If unfortunately owning a lips that are too thin or too thick, the lips are deviated or the shape of the lips is not what you want, you can spray your lips to adjust the lip shape effectively, not necessarily thanks to the intervention of experts. expensive plastic surgery technology.
Lip correction, lip contour is no longer a complicated problem
Miss Tram Academy guides you with some of the most standard lip correction and lip contouring techniques, you can refer to it to get more useful experiences for yourself.
If the lips are uneven, you should choose one side as the standard and adjust the other lip to have the most perfect lips. Cases that need lip correction can be mentioned as follows:
For thin lips, use a red pen to draw a slightly wider lip line about 1mm outside the real lip line to make the lips thicker. In this case, you should spray your lips with a light color and cover them with collagen to effectively thicken your lips.
Course: European technology lip sculpting (Aquarell Technique)
For thick lips, narrow your lips to about 0.8-1mm for compact lips, don't narrow it much, it will make the lips less natural. Similar to thin lips, you should spray your lips with a light color and cover your lips with collagen.
In case the lips on both sides are uneven
If the side lip is thick and the side is thin, you can draw a wide line to "cheat" the thickness of the thin lip to balance the thick lip, then shape it according to the real lip shape.
The case of lips without borders
For this case, you can create a pretty heart-shaped lip by emphasizing the center of the upper lip to create a heart-shaped junction, while carefully drawing the outer edges to create thickness for the lower lip.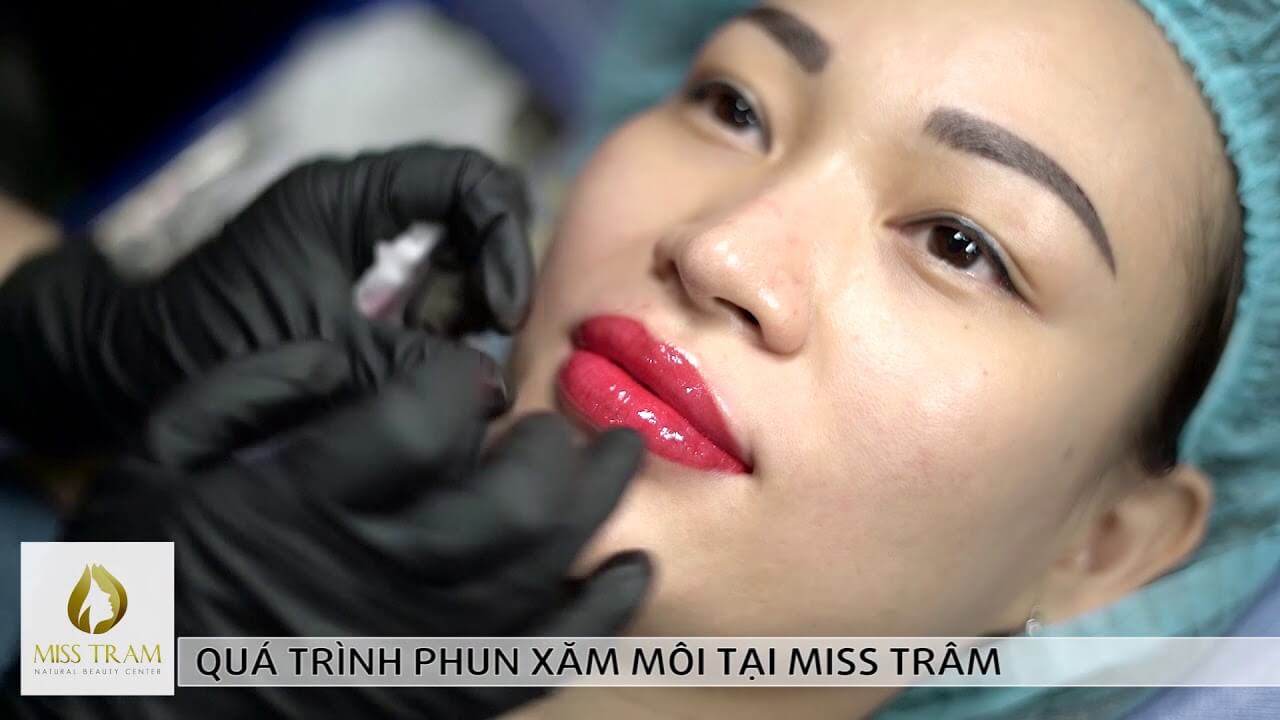 In general, depending on the case, you can adjust the lips accordingly. But there is a general rule that if you want to thicken your lips, you "cheat" your lips to the outside, if you want your lips to be less thick, you narrow your lips by "cheat" your lips inward. Thanks to that, you can easily create the standard lip shape that customers want.
These techniques are all guided by the instructors and are noted very specifically in the lip spray curriculum of Miss Tram Academy, you should refer carefully to get more useful information. You should also note that, a beautiful lip is not a standard lip, but a lip that matches the customer's face, and anthropology, helping customers to be more beautiful, attractive and self-confident. believe.
See More Other Articles:
How to Fix Common Mistakes When Apply Eyebrow Powder Ombre
Important Points In Micro-Touch Ombre Technique
Where Should I Learn Quality Eyelash Extensions
Where to learn lip spray?
If you want to become a good tattoo artist, you should study at professional tattoo training institutions like Miss Tram Academy. This place is currently one of the few academies to train cosmetic tattooing in a methodical and professional manner. Miss Tram Academy has:
Modern and spacious teaching facilities

Enthusiastic and experienced instructors

Detailed and professional curriculum

During the learning process, students are equipped with standard mechanical tools

The curriculum is always innovative, regularly updated with the latest trends

Learning goes hand in hand with onions, being able to hold hands, just be dedicated

Guaranteed Output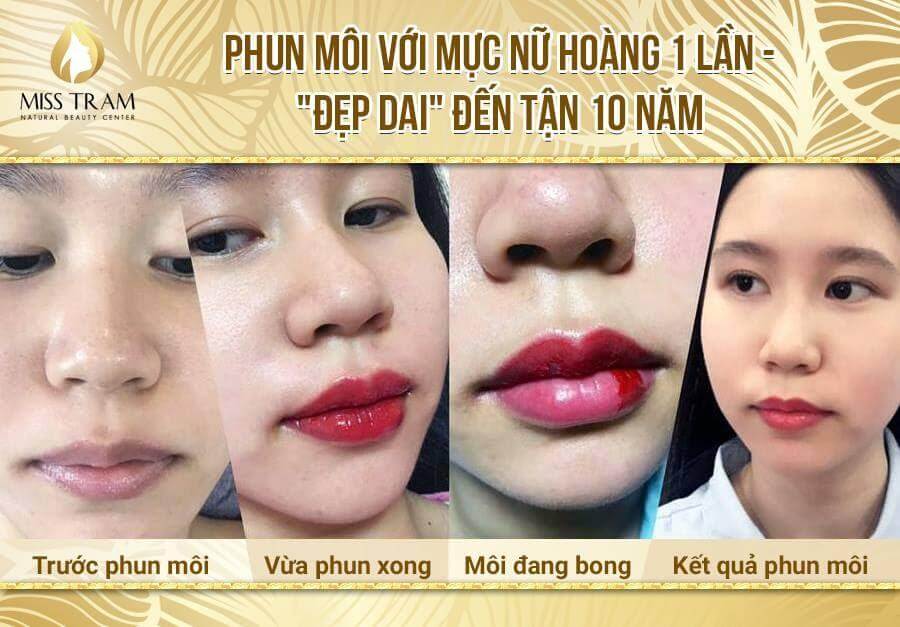 As a result, the graduates here are all skilled KTVs, able to confidently apply for jobs in places they like or open their own shops. While studying at Miss Tram Academy, techniques such as lip liner correction or other lip tattooing techniques are specifically guided, helping students easily grasp important techniques, and practice throughout the course to be able to Become a professional tattoo artist who confidently brings a bright smile to everyone.