How to handle dry lips after spraying? In the past few years, lip spray has become one of the beauty services favored by many women. Because this method not only brings a plump, fresh lips but also improves a lot of defects of the lips. This is considered a great opportunity for tattoo technicians.
However, for new technicians, it is difficult to avoid small errors, making the results of lip spray not as satisfactory. In particular, dry lips after spraying is the most common case. So what is the cause and how to handle this phenomenon? Don't miss the next post of Miss Tram Academy ok
How to handle the phenomenon of dry lips after spraying for customers
The cause of the lips being sprayed is dry
Spray lips In addition to the effect of making the lips naturally beautiful, it also helps to create a sexy round lip border and correct other defects on the lips such as: deviated lips, unclear, asymmetrical lip lines, too thick or too thick lips. thin.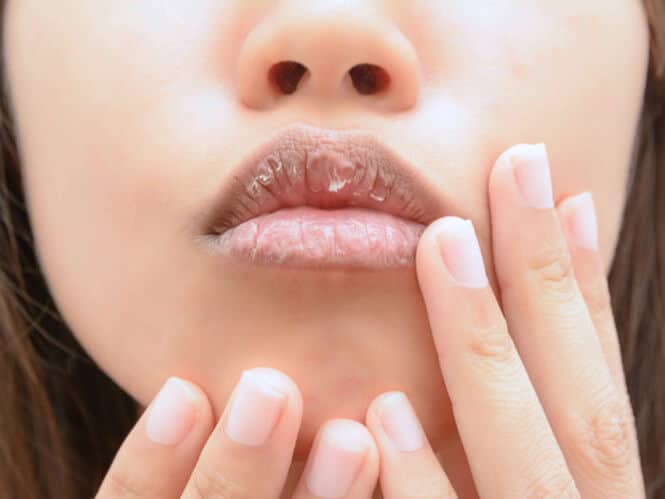 But not all lip spray results are successful from the first time, especially for inexperienced technicians.
In case the customer's lips are dry after spraying, the main reason is due to:
Firstly, the tattooing process is uneven, the technician goes too fast with the needle.

Second, use poor quality tattoo ink or when mixing tattoo ink, use too much white.

Third, customers take care of their lips after spraying incorrectly.
How to handle dry lips after spraying?
When receiving information that customers have dry lips after tattooing, check to see how the customer's post-spray lip care is correct or not? The condition of dry lips after spraying is usually not serious, so please reassure and instruct customers to focus on taking care of and protecting their lips more carefully at home: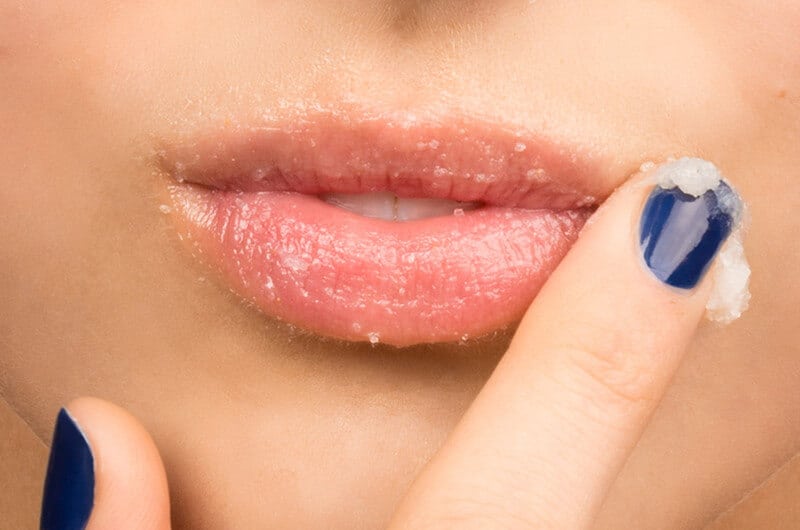 Regularly apply Vaseline every day.

Drink plenty of water to make sure your lips are hydrated from within.

Clean lips gently after eating.

Have a healthy daily diet, lots of fresh vegetables and fruits (especially carrots, tomatoes - these two vegetables contain carotene, which has a very good moisture balance function).

Protect your lips carefully when going out, especially using a lip balm with sunscreen ingredients.
After 60 days, if the customer's lips are still dry, you need to ask the customer to check directly and reapply a layer of lip gloss (spray in a spiral to avoid damage to the lip skin, create gloss. nature).
Share the most standard lip spray experience
In order for the lip spray results to be durable, evenly colored and smooth for customers, you need to pay attention to the following lip spray experiences:
It is necessary to shape the customer's lips to determine the lip color, choose the lip color and advise on the appropriate lip spray technique.

The holding position must be firm, the needle tip is perpendicular to the surface of the skin, the force must be even, do not go too fast, it will cause skin damage and difficult to color standards.

Master the color mixing formula, adjust the color ratio in accordance with the customer's face, age, and skin tone.

Insert the base injector in the lip that must be longer than the lip line.

Always ensure that the depth of the needle when striking the skin is only 0,3mm (with lip rim 0,3-0,4mm).

Perfume sprays always from the center of the lips to the corners of the lips. Spray a light layer in a straight line, then spirally spray clockwise and counterclockwise. On average, one side goes on lips about 1 times to have color. Then go to the other side, the spray method must be the same.

Go lower lip first, upper lip after and upper lip spray 1-2 layers less than lower lip.

The maximum lip spray time is 45 minutes, if sprayed for too long, the lips will be deeply damaged, easily causing lips to miss, bruised lips.
In order to have solid skills and well handle unexpected cases during and after lip injection, technicians need to regularly practice and master basic tattoo spraying knowledge.
If you are not confident in your tattoo spray skills and skills, or want to update your tattoo techniques, you can join the intensive courses at Miss Tram.
Cosmetic tattooing courses at Miss Tram Academy are diverse and dedicated to many subjects. For technicians who want to improve their skills and experience, Miss Tram has quick classes (from only 3 days): students can be proactive and arrange the most suitable study time at the Center.
The above are the share of Miss Tram Academy about how to handle dry lips after spraying and the standard lip spray experiences you need to grasp. In addition to the technician's skills and spray technique, the lip spray results are also determined by the customer's lip care regimen and location. Therefore, always advise and guide customers on how to properly care and protect their lips after spraying.
Hope the above sharing will be useful to you. Wish you always success with this tattoo spray!