|Student Results|| Eyebrow Sculpting Results Made by Students at Miss Tram Academy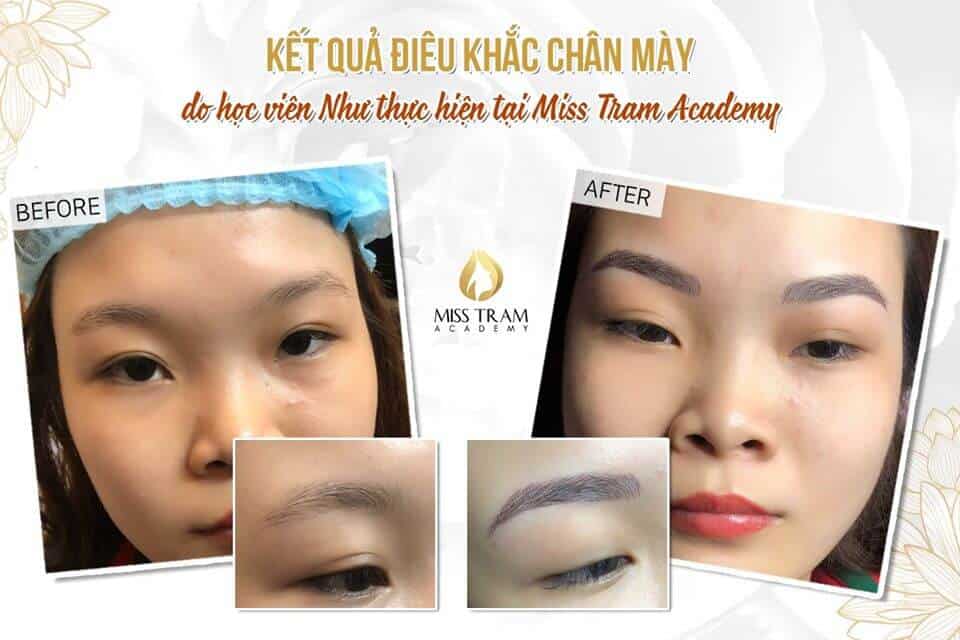 It can be seen that the natural eyebrows of the customer do not have a clear shape, the eyebrows grow quite "sparse", making the face not really attractive and accented.
After advising the customer on the most suitable remedy, Ms. Nhu - a student of Miss Tram Academy embarked on the process of Sculpting eyebrows with natural fibers, helping the customer to have beautiful new eyebrows and more harmonious.
Let's review the results of the student's performance as below!
---
Get more information about:
– Program to recruit students to transfer the profession of Spray Embroidery Sculpture Aesthetic at: https://bit.ly/2JA5bSa
– Details of courses at Miss Tram Academy at: https://bit.ly/2L99UzV
Please contact Miss Tram immediately for more advice on the study path as well as to see if you are suitable for this profession or not!
---------