Results of First Time Students Confidently Modeling Beautiful Natural Lips At Prestigious Spa
Lips after spraying the difference!
At first glance, "the work", everyone thinks it's some skilled KTV, right? But this is the result of HA Student when taking the course Permanent Makeup in Miss Tram Academy Do it, everyone!
Each line of needlework is smooth, soft, and true to HO's standard color, bringing a fresh, plump lip to customers.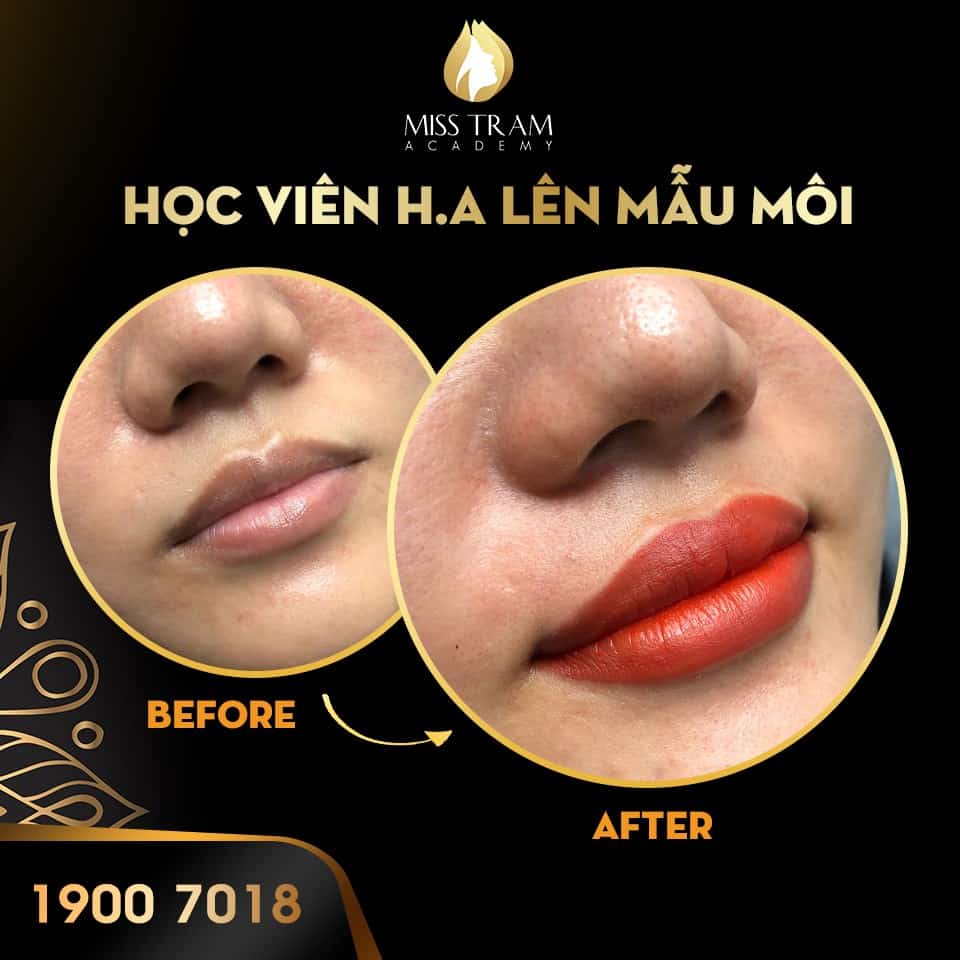 Congratulations to Student HA on this result! Always hone your knowledge and skills to become more and more "hands-on" to bring more beautiful finished products to customers!
For more information, the popular courses (depending on your interests) to get started with the beauty industry are:
Training Course on Tattooing, Embroidery, Aesthetic Sculpture (Eyebrows – Eyelids – Lips)

Basic Training - Advanced Professional Eyebrow Cosmetologist Training Course.

Beauty Spa Professional Skin Care Course: Specializes in acne, pitted scars and safe skin rejuvenation.

Professional Course Advanced Teaching Techniques of Tattoo Spraying
Please contact us immediately Miss Tram VietNam for more advice on the study path as well as to see if you are suitable for this profession or not!
See more of the other good posts Miss Tram VietNam at the forum Blog Share.