|Student Results| Photo Result of Super Smooth Powder Eyebrow Spraying by Students
Maximizing practice time so that students have more opportunities to apply learned knowledge has always been focused by Miss Tram Academy.
It is this that has helped student Angel Pham have the opportunity to confidently take on and succeed when performing eyebrow powder spraying for customers.
If you are intending to learn the profession of Spraying - Embroidery - Aesthetic Sculpture and also passionate about creating "masterpieces" for customers like Ms. Angel Pham but still wondering to find a reputable study address, come to us right away. Miss Tram Academy please!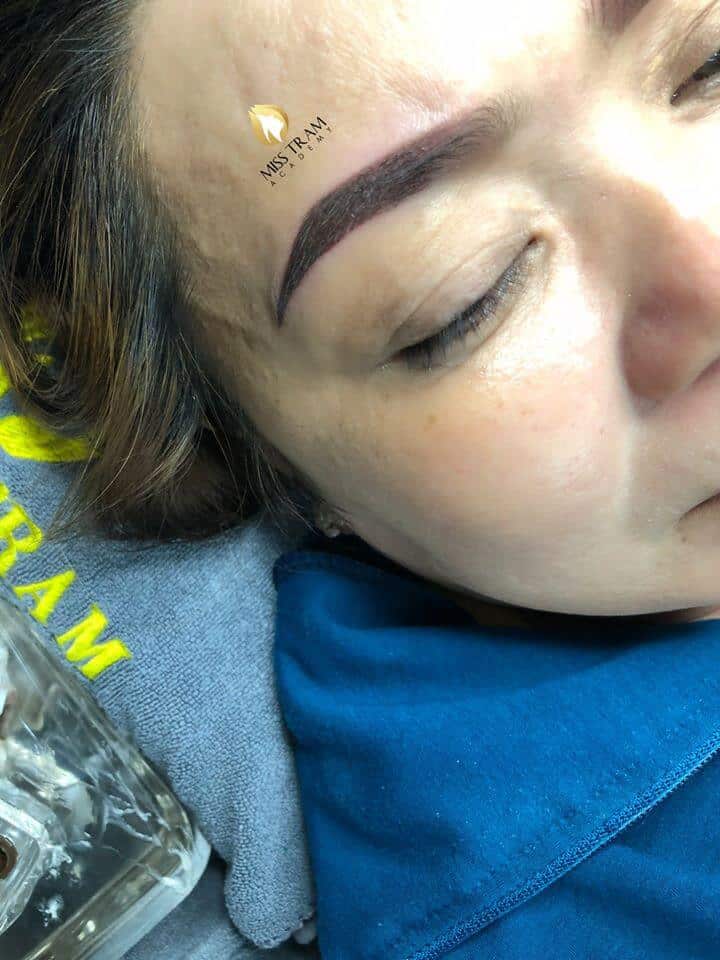 -----------------
Get more information about:
– Program to recruit students to transfer the profession of Spray Embroidery Sculpture Aesthetic at: https://bit.ly/2JA5bSa
– Details of courses at Miss Tram Academy at: https://bit.ly/2L99UzV
Please contact Miss Tram immediately for more advice on the study path as well as to see if you are suitable for this profession or not!
---------