|Student Results| OMBRE SPRAY – PRACTICE STUDENTS AT MISS TRAM ACADEMY
Just watching the video is not enough, let's take a closer look at the students' Ombre eyebrow spray results.
The eyebrow shape is beautiful, the new spray color is a bit dark, but only 1 to 2 days later, the ink color will be much more natural.
Wish everyone good health and stay beautiful!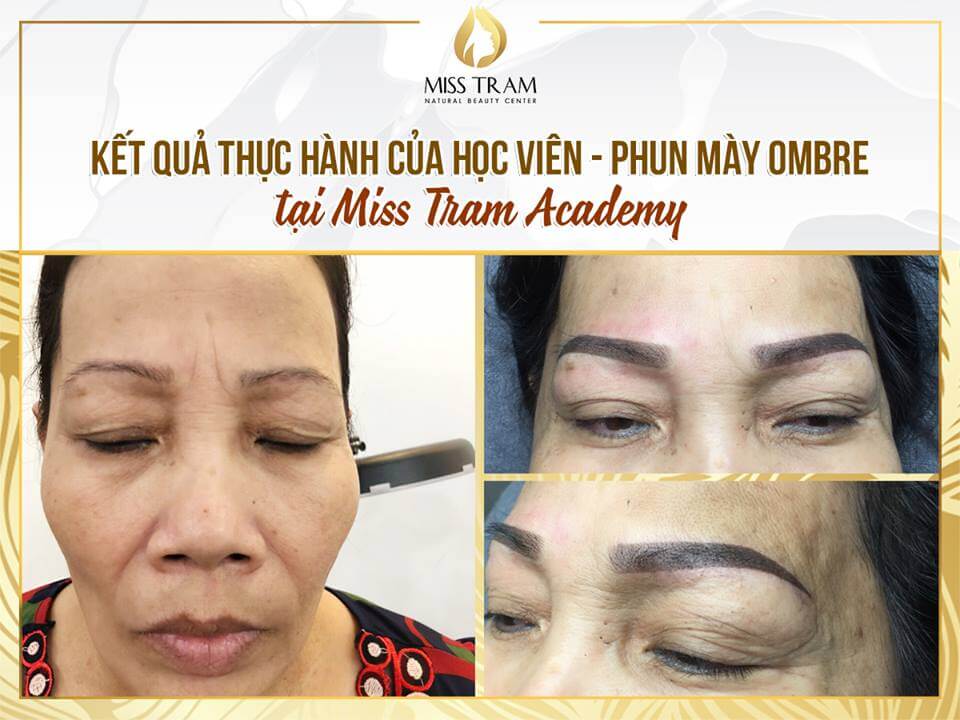 ✨ Get more information about:
– Program to recruit students to transfer the profession of Spray Embroidery Sculpture Aesthetic at: https://bit.ly/2JA5bSa
– Details of courses at Miss Tram Academy in: https://bit.ly/2L99UzV
➡️ Please contact Miss Tram immediately for more advice on the study path as well as to see if you are suitable for this profession or not!
---
Ombre Eyebrow Spray – Student Practice Results
Student Results at Miss Tram Academy – Eyebrow Spray Ombre
"Breaking in" Microblanding 3D-9D
✨ MISS TRAM ACADEMY
(I.e. 126 / 6 Phan Xích Long, P. 3, Bình Thạnh District, TP. HCM
📱 Phone: 0909 783 289 – 093 718 6060
☎ Hotline: 1900 7018
⏱ Working time: 9:00 am - 18:00 pm
✨ Website Miss Tram Academy: https://misstram.edu.vn/
✨ Website Miss Tram Natural Beauty Center: http://thammymisstram.vn/
Sources: https://www.facebook.com/thammymisstramacademy/posts/731243273881596