|Student Results| Actual Photo of Beautiful Lip Spray Results Made by Students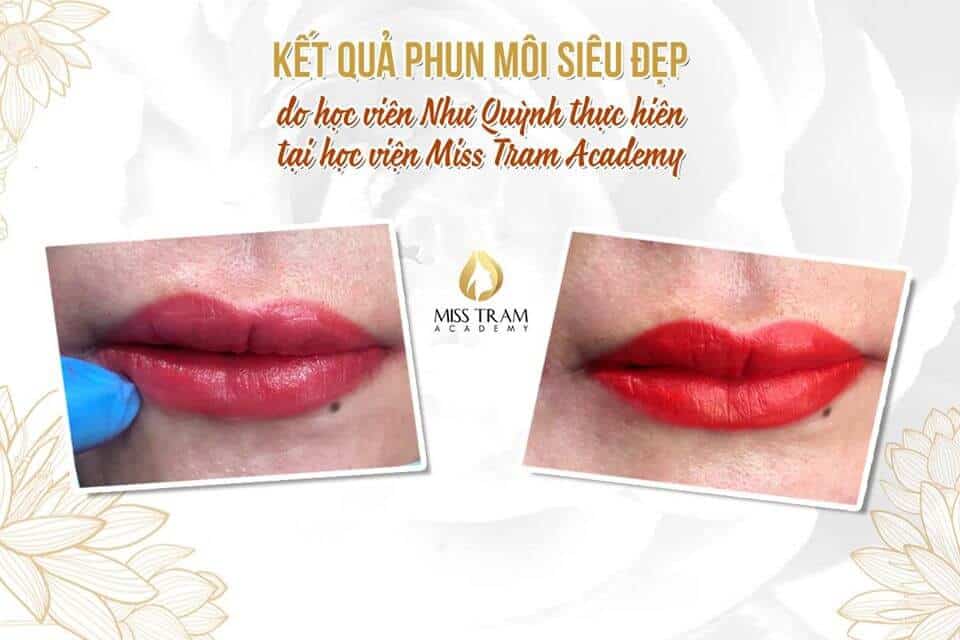 Student Nhu Quynh, after working hard and seriously at Miss Tram, was able to confidently carry out the lip spray process for customers.
Thanks to firmly grasping theoretical and practical knowledge along with close tutoring from Miss Tram Academy's lecturers, the customer's lips after spraying and peeling off the color have reached extremely smooth standards.
Let's look at the customer's image with Miss Tram after being beautified by Nhu Quynh!
---
Get more information about:
– The program to recruit students to transfer the profession of Spray Embroidery and Sculpture Aesthetics at: https://bit.ly/2JA5bSa
– Details of courses at Miss Tram Academy at: https://bit.ly/2L99UzV
Please contact Miss Tram immediately for more advice on the study path as well as to see if you are suitable for this profession or not!
---------