|Student Results|| Actual Photo of Students' Crystal Lip Spray Result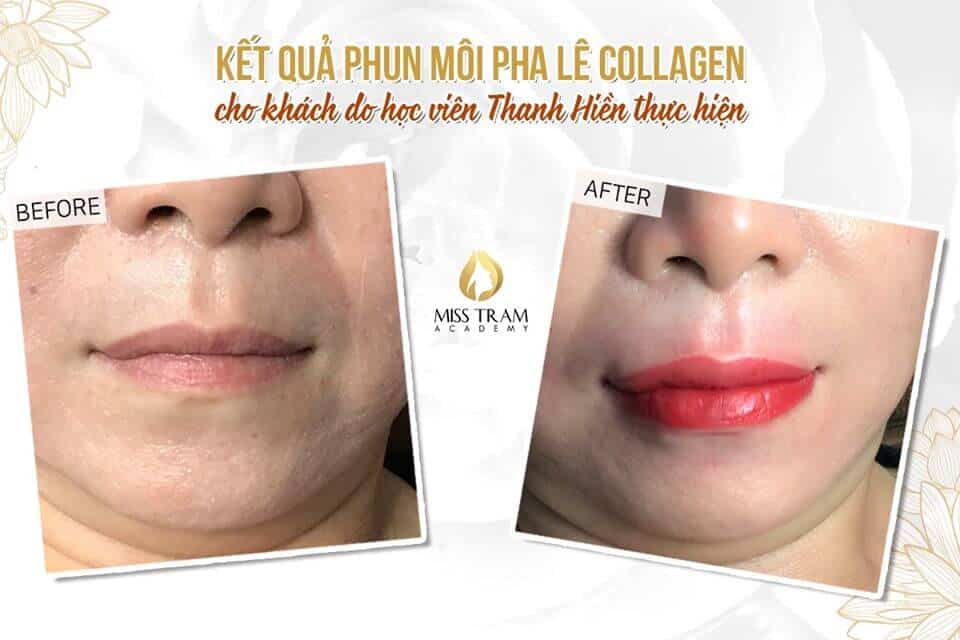 Each student's "work" is completed not only showing their efforts during the learning process, but also the joy that any teacher would expect.
Today, Ms. Hien - a student of the Spray - Embroidery - Aesthetic Sculpture course, was able to process and give customers a smooth, full of vitality lips with technology. COLLAGEN COLLAGEN SPRAY.
Let's share that joy with Miss Tram Academy and congratulate Ms. Thanh Hien, because after a period of hard work, you have got your first "work".
---
Get more information about:
– Program to recruit students to transfer the profession of Spray Embroidery Sculpture Aesthetic at: https://bit.ly/2JA5bSa
– Details of courses at Miss Tram Academy at: https://bit.ly/2L99UzV
Please contact Miss Tram immediately for more advice on the study path as well as to see if you are suitable for this profession or not!
---------