(Process building and spa management course) – To be successful in the spa business is not only knowledge, but more importantly, the process? So you are a newcomer to the industry, what to do? That's right, you need to go to school to learn more, so the process building and spa management course is definitely the course you need.
Course: Building Operation Process and Spa Quality Management
(The curriculum is compiled according to the needs of the students)
Are you a spa owner looking for a spa operation and management training course to be able to coordinate spa operations more effectively.

You are a spa professional who aspires to become a senior manager at a spa business.

Or more simply, you love spa management and need to be properly trained.
>>> Miss Tram Academy's spa quality management and operation process building course is a good suggestion for you.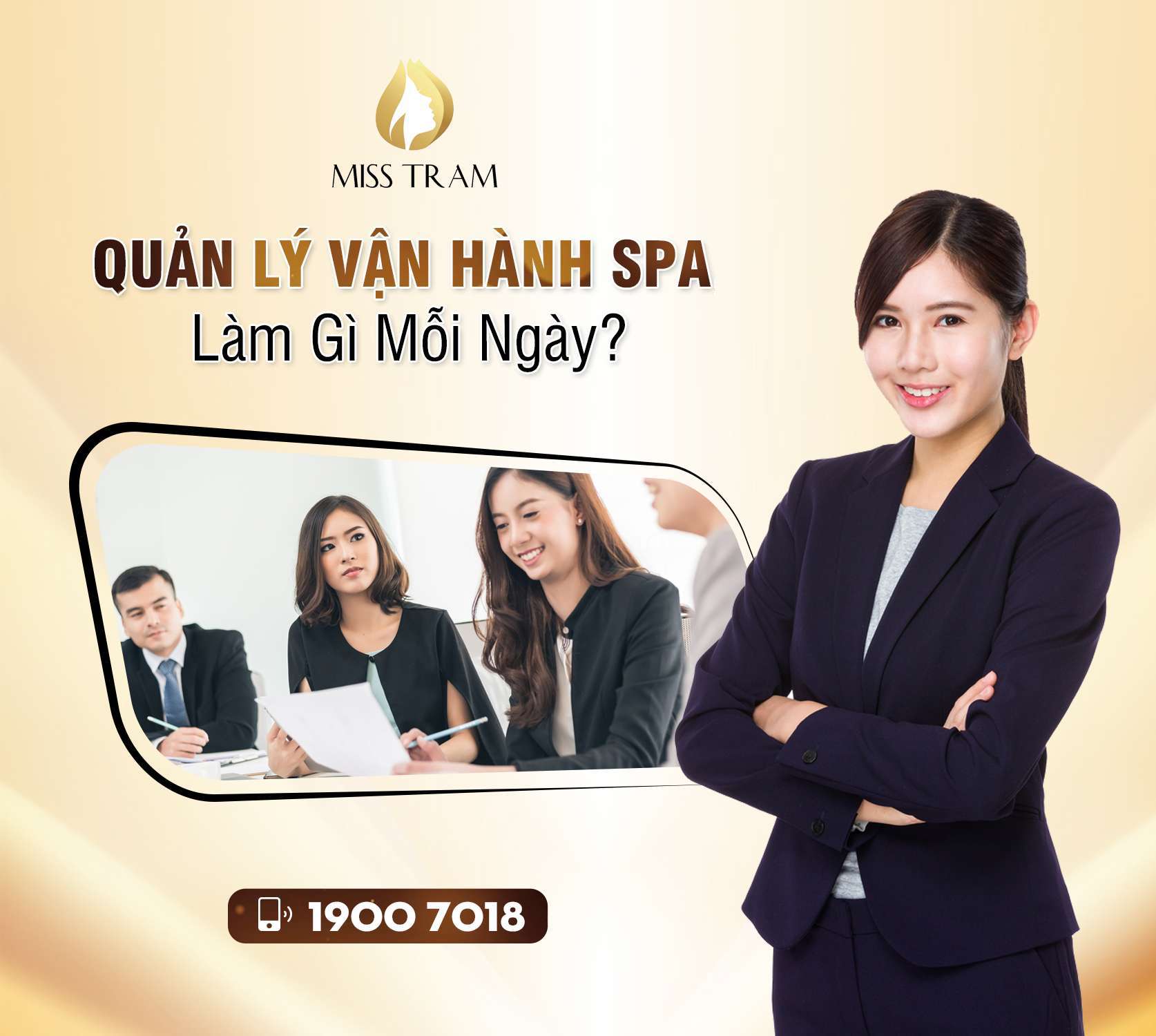 Time, Format and Tuition
Depending on the student's wishes, Miss Tram Academy compile the most detailed and close curriculum for each individual. The unit aims to provide training programs that provide the skills and knowledge students need, and personalize teaching content.
Time: flexible according to the student's schedule.

Format: direct, in-depth and intuitive learning depending on the lesson.

Competitive and flexible tuition fees depending on training time and lesson content.
Miss Tram Academy creates an intensive learning program that is close to the needs of students and does not extend the curriculum.
Students
Those who love the spa industry, have a desire to work at the spa (spa technician or manager).

Those who are working at the spa, wishing to improve their qualifications to advance or improve the operation and management processes at the spa.

Those who plan to open a spa.

Those who are in the spa business and need a more effective spa management and operation solution.
Required Training Contents in the Course
1. Guide to the preparation of spa opening
The content revolves around the necessary preparations to open a brand new spa such as identifying target customers, business locations, recruiting human resources, purchasing machinery and equipment, searching for potential customers...
The content of the lesson helps students have an overview to open their own professional beauty spa, avoiding the most mistakes.
2. Learn about spas and types of spa businesses
If you are new and have an interest in the spa profession, the training content related to the spa business type will be very useful. Through the lecture, students better understand the industry, spa business models to choose a work address that suits their interests or open a spa with the most suitable business model.
3. Guide to finding, exploiting potential customers, retaining current customers
Customers are likened to "the source of life", bringing revenue to the spa. Standing in the midst of the strong competition of many spas, finding - exploiting and retaining customers has never been simple. The training content helps trainees to grasp the key secrets and breakthroughs in sales such as:
How to close sales effectively.

The promotions are suitable for potential customers, familiar customers.

Service upsale skills.

How to take good care of customers.

...
4. Guide to building a marketing strategy for spa
Marketing is the way to help customers reach the spa. The training content of Miss Tram Academy orients the spa to build a marketing strategy that is suitable for the finance, business model, customer audience, etc. The marketing strategy is detailed according to each development roadmap of the spa.
5. Branding for spas and spa owners
The brand increases the credibility of spas and beauty salons. There are many ways and tricks to build a name starting from zero that you can grasp and practice.
6. Building a spa corporate culture
Corporate culture creates a connection between employees, between employees and owners and creates a spirit of unity at work. Corporate culture, if well built, creates a more professional face in the eyes of customers. Depending on the purpose and model of the spa, Miss Tram Academy guides you to build the right corporate culture for your spa.
7. How to recruit, train and manage employees
Employees are an important and indispensable resource of every spa. Students participating in this training will gain knowledge such as:
How to recruit quality spa staff.

Spa staff training route (for newcomers and for old employees who need to improve their skills).

Employee management: how to motivate, check mistakes, promotion roadmap...
8. Building a spa operating process
Students learn how to operate a spa that is suitable for each business model, how to make the operation process run smoothly and optimally.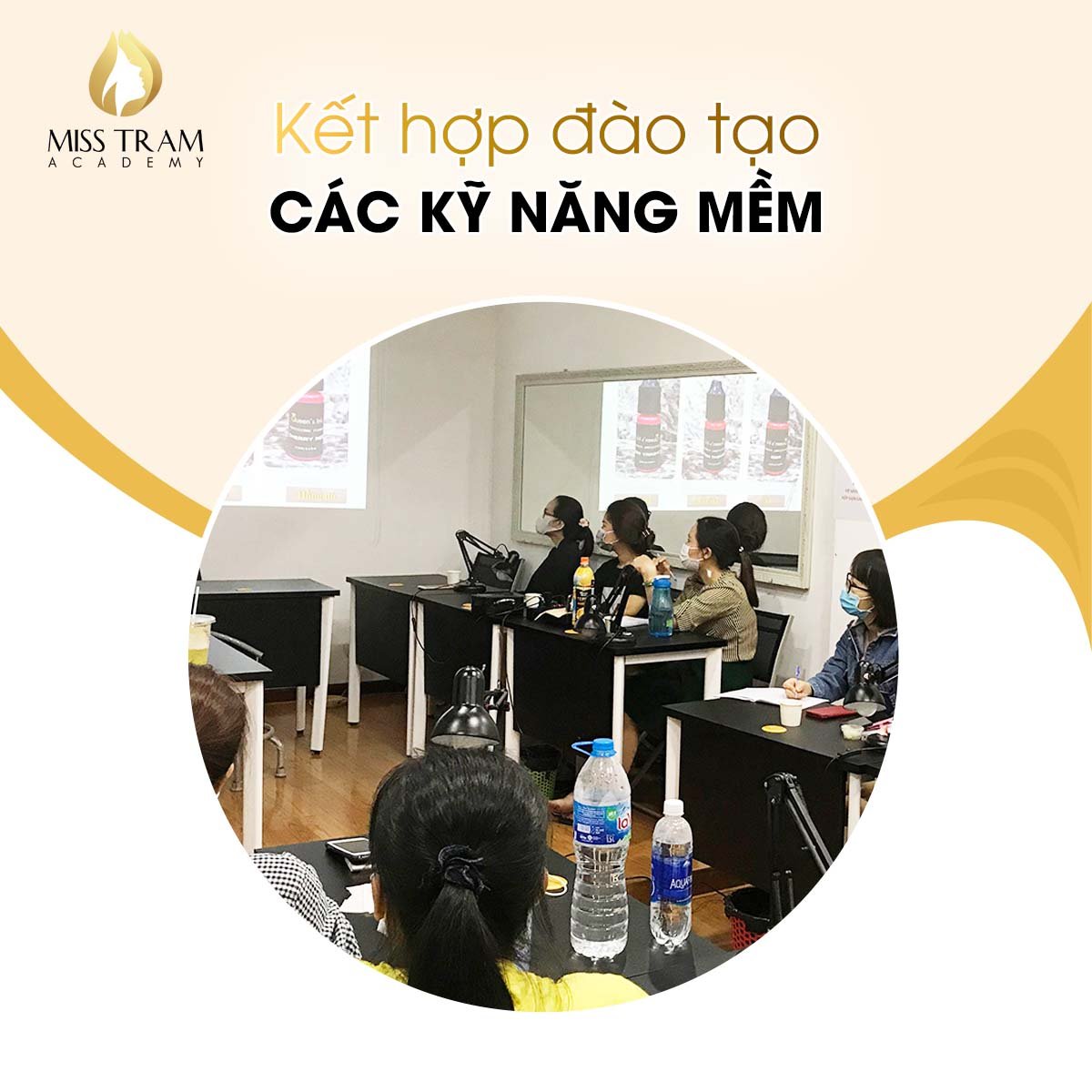 In addition to the above content, students can also request more small lessons, related details such as:
Financial plan, how to operate revenue - expenditure when doing spa business.

List building and service pricing.

Guide to organizing events to attract potential customers and take care of customers.

Strategy of spa operation according to customer groups.

Communication skills to help break through spa "revenue"

...
Why Should You Learn Spa Operation And Quality Management Procedures At Miss Tram Academy?
Many years in the industry, Miss Tram Academy confidently provide the most effective and quality spa operating and quality management training program.
Advantages of taking the course at Miss Tram Academy:
Highly qualified instructors with extensive industry knowledge.

The curriculum is compiled in accordance with the needs of the students, ensuring the quality and duration of the study.

1:1 tutoring closely follows students, easily absorbing knowledge and exchanging learning content.

Modern facilities, fully meet the learning needs of students.

Competitive tuition fees, no additional fees.
Any questions about Course on Building Operation Process and Spa Quality Management may contact Contact us for more specific advice.