Notes on Choosing a Beauty Career & Experience Choosing a Beauty Training Place – Aesthetic Spa Is Right For You
Currently, the demand for beauty services has increased sharply, leading many places to open cosmetology training programs. Many prices, many ways of advertising classes lead to you confused, do not know how to choose? If you choose inappropriately, you will lose both money and time – "Money is lost".

Here Miss Tram Academy (we will abbreviate it as MTA to make it easier for you to read) to share Experience in choosing a career & where to study beauty spa quality so that those who are interested in this profession avoid risks as soon as they enter the profession:
1) Ask clearly about the requirements – the required qualities of the profession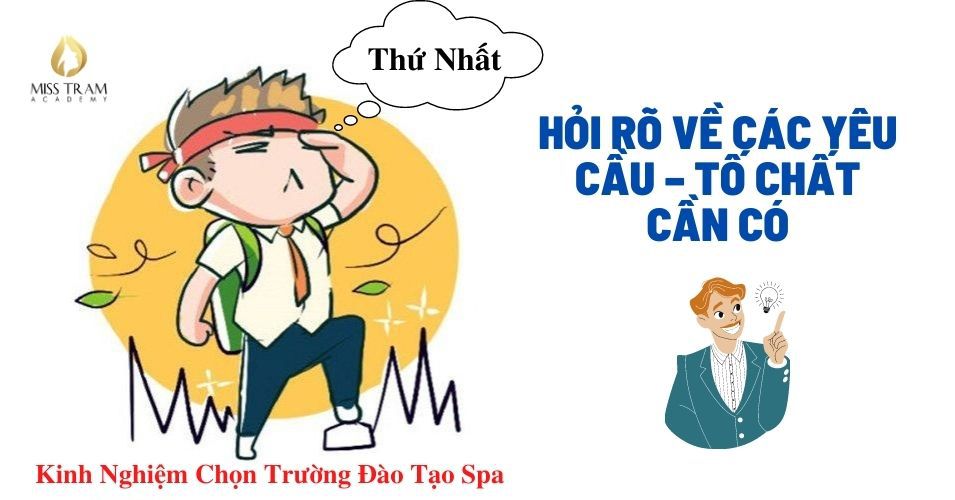 The purpose of is to see if you are suitable for the profession you intend to choose or not.
For example, there are jobs that require one or more of the following:
Need dexterity,

Very often exposed to chemicals that you may have a history of allergies,

Need to sit for long (several) hours continuously,

Need to invest a lot of money to buy practice equipment,

Requires focused silence.

Constantly talking, chatting with customers.

Requires going out continuously (work at home, come to the place)

...

Usually, at Prestige Training Centers, you will be able to orient your career suitability the first time you come to counseling, learn about training content and process as well as visit classes. Therefore, in addition to learning about the course through the media, it is essential to go directly to the facility for detailed advice.
What you need for the counseling session is to listen to the guidance, present all your worries and questions, and share your orientation. From there, you will be asked if the Spa profession you choose is suitable for you or not from the objective perspective of senior professionals in the profession.
2) Inquire about money (Tuition fees, incurred expenses)



In addition to the training content, the tuition fee is also something you must carefully consider the salary to avoid "Missed the javelin and had to follow" or is "disability money".
What is the exact tuition fee?

Are there any additional fees during and after the course?

Do you need to buy any more machines and tools in the course?

Did anything arise during practice?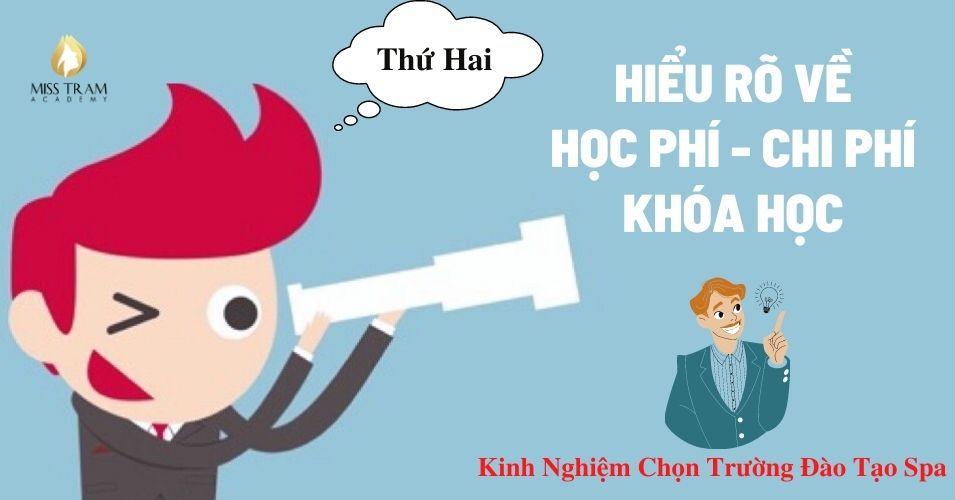 When you go directly to a certain facility for advice, there is a small tip for you that is to consider "seriousness of the consultation". With a reputable Center, you will not only have the costs answered through your questions but also clearly presented all the costs that may arise during the training period.
Hopefully you don't come in person just to hear a general quote because you can ask for tuition fees over the phone. However, before you choose an apprenticeship, you must clearly define from the beginning that it will be a baggage, a turning point, a profession that will follow you for the rest of your life.
That's why you need to be really serious, dedicated to quality. In order to achieve those things, in addition to tuition fees, there are other costs that will likely arise as suggested by MTA on. In particular, there is a very important issue you need to pay attention to for the quality of your course that is "model for you to practice".
You get practice on real model are not? – Real models are on real people, and fake models are on artificial skins, on mannequins).

Specifically you will be practicing on how many samples??
That model will Is it provided by the course or do you have to find it and bring it in yourself?? (If you have to bring your own samples, you should consider because even if your relatives are very difficult to convince, you cannot have samples to make.)
Do tools and equipment arise when making samples, do they need to buy more or not, and how much does it cost? (Especially for the profession of Spray Embroidery Sculpting Eyebrows - Eyelids - Lips, all the tools when done on real people must be completely specialized, in addition, the ink is not only 1 or 2 bottles that you have to wear. enough equipment to be able to successfully do the results, if so, do you have to buy or provide the equipment from the training place, and if so, what is the cost?) and you have to add it all up to get the exact tuition you need to prepare.

Did you have any teachers or teaching assistants during the modeling period? Do you need to pay a fee if you need a private tutor?
3) Ideas to know about study time



Quick learning mode and normal learning?

Is there a reserve mode when there is an unexpected job?

What if I can't keep up with the class?

Is it possible to re-study to supplement knowledge?
One thing is for sure, if you enroll in training institutions "take the quantity", there will be no additional knowledge according to your personal capacity.
And like MTA shared in the above section, once you have determined this is a career that will stick with you, you need quality after the course. The quality training center will design a timetable according to your class time as well as your expected time for the course, from which you will easily assess your capacity as well as master all the content according to your schedule. own learning progress. And where you study, you will be modeled there to feel the job in the best way (Learning with practice).
Normally, each Student will have a period of time to course reservation if there are special reasons and then will come back to continue because if you have not completed the standard program, it will also greatly affect the reputation of the training institution after you graduate.
For short-term, accelerated training courses schedule Your content will be quite special because most of the content will be simulated in reality and leaning towards the Recipes to be able to practice on real people as quickly as possible without losing quality.
At the same time, even though the course has been completed, usually quality training centers will provide each student with documents after the course, an Online Support Account or come back to learn more after that, the content you have not yet received. grasp.
4) About the location (place of study - exam - award of degree)
Where to study (because there is a party recruiting students in one place but studying in many other places – renting a classroom)?

Is there accommodation support (for students living far away)?

Is the place of examination and the place of awarding different from the place of study?
5) About the true value of the degree upon graduation
Is it valid to practice law (legal certification) ?

Which organization recognizes it? (Because there are places that only issue certificates recognized by that place, it is not recognized at all as certifications – legal vocational qualifications).

How long is the degree/certificate valid for?
Currently, it can be seen that many beauty training centers are introducing to subscribers that after studying they will receive a vocational elementary certificate. Department of Labor, War Invalids and Social Affairs good level General Department of Vocational Training level. However, this is completely incorrect.
In fact, the Department of Labor, War Invalids and Social Affairs only monitors and manages establishments that are eligible to teach and issue primary vocational certificates, but does not participate in the granting of certificates, and representatives for The new training institution is the person competent to issue the primary vocational certificate. This was pointed out in Clause 1, Article 20 of Decree 139/2006/ND-CP of the Government: To detail and guide the implementation of a number of articles of the Education Law and the Labor Code on vocational training.
Therefore, in order to avoid the case that you complete the course but do not receive a valid formal degree to apply for a business license, you should check the certificate template that the training institution will grant you. after the course and check if it is valid or not?
6) What is the specific curriculum?
Prestigious teaching places will have specific textbooks for students to refer to right from the beginning, avoiding the problem of teaching. This section should ask more about the practice regime in the course (how many sessions, how many samples, …).
In addition to the general curriculum for all students, like MTA shared above is that to achieve quality, you need a Timetable, whereby in addition to keeping pace with the progress, fully updating the training content, you are also assessed through through your own Personal Report.
In addition, one more thing that is also very important when you learn about the training institution is how the equipment, tools, and machines when you study as well as after you graduate from school, how will you apply them? variable or not because there are many students who have difficulty using only the machines at their place of study. You should choose a Training Center with modern but common machines, common in most career centers or in the market to be more proactive after completing the course.
7) What support after the course?
You need to ask clearly to avoid losing benefits such as:

Update new knowledge - supplement old knowledge.


Gifts after the course.

The right to take advanced certification exams, the right to participate in domestic and foreign competitions.

Support crisis handling or reputation pr.

...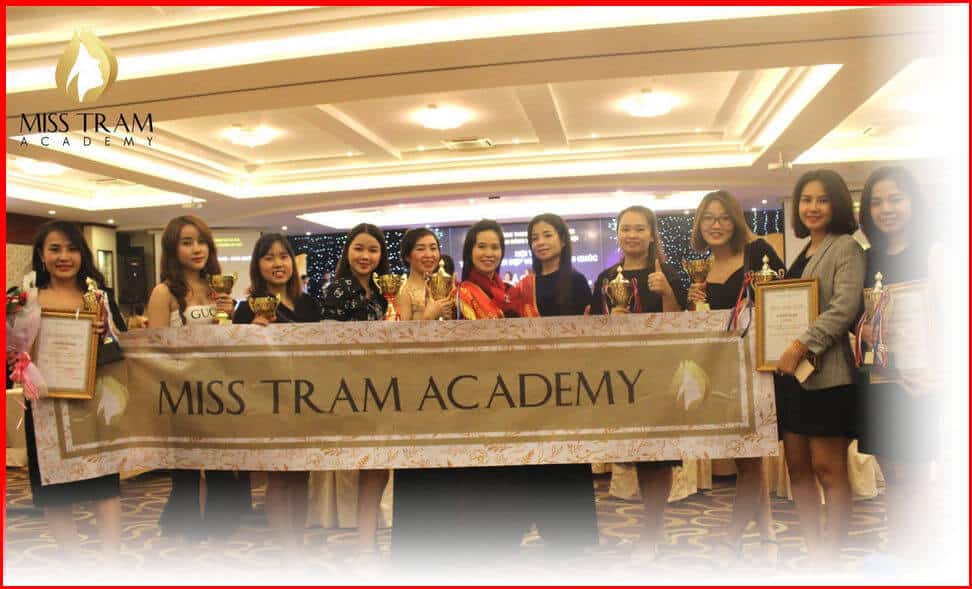 Many students do not pay attention to this, leading to forgetting many benefits after finishing the course.
8) Must commit in writing:
All commitment information about the course must be clearly and transparently recorded in writing – the contract from the very beginning to ensure future benefits.
When things are not satisfied, you rely on the information in the text to work. This is also proof for you to ask a 3rd party (social network, forum, lawyer, ...) to guarantee your rights.

The above can be said to be 8 basic, very practical things that you need to understand when you have rekindled the intention to participate in the beauty profession for everyone. If you have any questions about the above issues or any other related issues, you can contact MTA for more sharing and support!
Some other outstanding questions from students:
+ Does the center accept both study and work?
Professional training places often will not receive training in the form of "learning by doing" – because this type of training takes a lot of time (students take a long time to work), the curriculum is not uniform (where to take photos, that) and very often encounter problems / crises for customers (students who are not really good at their skills and become customers, leading to risks).
It is best that students should focus on studying and practicing well at the beginning, even during the training period, students also have many opportunities to practice on models.
+ Can I get a job again after I finish my studies?
Normally, if the center has an additional round of personnel, priority will be given to students who stay to work. If the center has enough numbers, the center will send students a list of suitable recruitment agencies for them to easily apply for.
Selected Articles Posted in Legal Life Newspaper: https://www.doisongphapluat.com/xa-hoi/8-cau-hoi-chon-nghe-spa-chon-noi-dao-tao-nghe-spa-tot-a303198.html