|Share| Experience in Spraying Techniques for Smooth and Beautiful Natural Eyebrow Spraying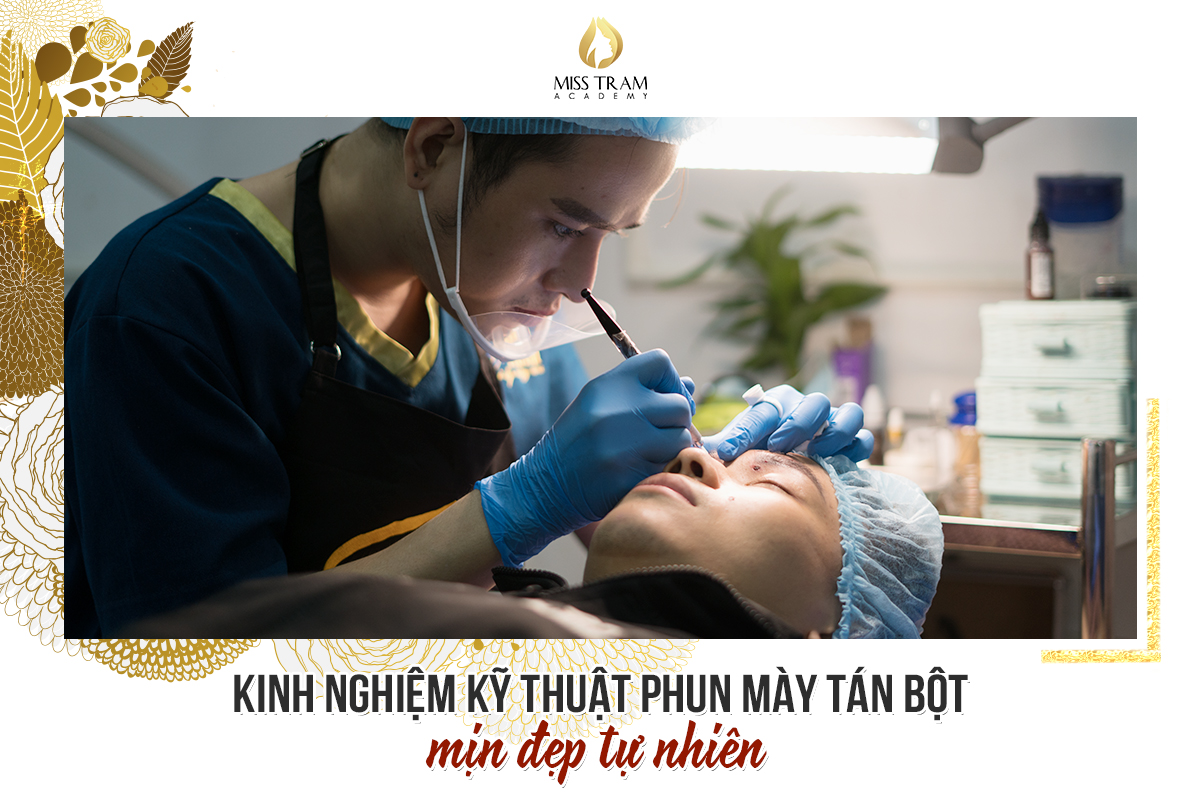 Powder spraying, although not a new technology, is still popular with women, because it brings sharp eyebrows, brightens the face at a relatively soft cost. In order to be able to bring customers a beautiful, harmonious and standard final result, during the implementation process, the auditors must pay attention to the following things well:
1. Choose the right color for the customer
The current powder colors are many and varied with tones such as chocolate, western brown, moss brown and dark brown, etc. And not everyone is suitable for all tones. Based on customer preferences, skin color and their hair color, you will advise choosing the best powder color.
We must not follow the trend but choose hastily because it can ruin the customer's appearance.
2. Use only quality ink
Carefully select inkjet ink and coating powder, avoid using poor quality products, mixed with impurities. The use of unsecured inkjet ink can cause the color to be non-standard, the eyebrows darker, easily oxidized and even cause metal poisoning for customers.
It is best to use ink and powder with herbal extracts, creating the most harmonious and natural beauty for your eyebrows.
3. Powder technique for eyebrows
Theoretically, when the eyebrow shaping is about 80%, we will proceed to use super-fine powder to spread evenly on the eyebrows and incubate the color. However, the implementation can be flexible in the following ways:
Mix powder with water level and spray normally. Then incubate for 15 minutes.

Spray the water level to 80%, put the powder into the mix and then spray again. Then incubate for 15 minutes.

Mix the eyebrow powder with water to make ink and then spray normally, finally rub the powder on the eyebrows and incubate the color for 10-15 minutes.
Please apply the above shares of Miss Tram Academy well to give your customers really beautiful powdered eyebrows!
For more information, the popular courses (depending on your interests) to get started with the beauty industry are:
Please contact Miss Tram immediately for more advice on the study path as well as to see if you are suitable for this profession or not!